is a weaving artist from Greece.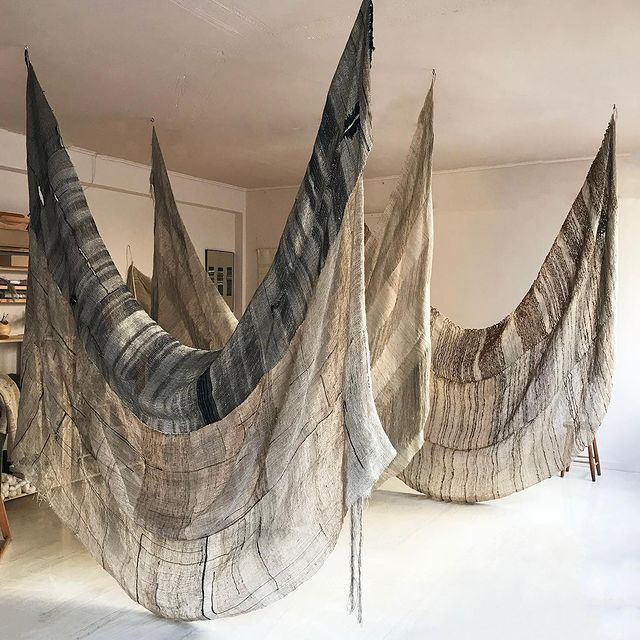 Her research regarding spiritual links between European and Asian traditions (most likely Greek, Scandinavian and Japanese) guided her to work with japanese saori looms.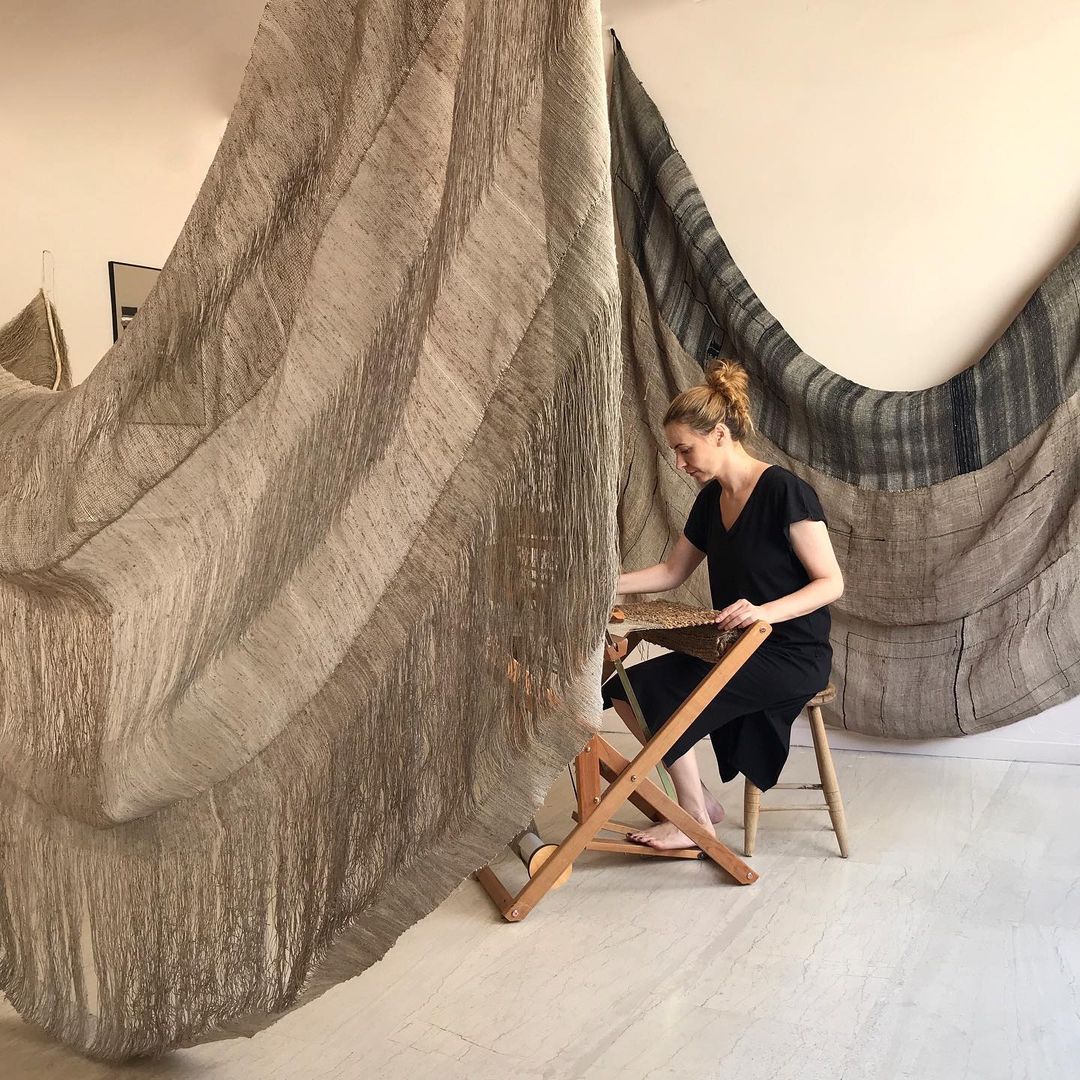 The physical substance of the natural materials she uses is the guide that conditions the composition of her works. The raw most unprocessed fibers maintain their natural character that is expressed in the weavings as an instantané that captures the critical moment of an archetypal human creation process -weaving.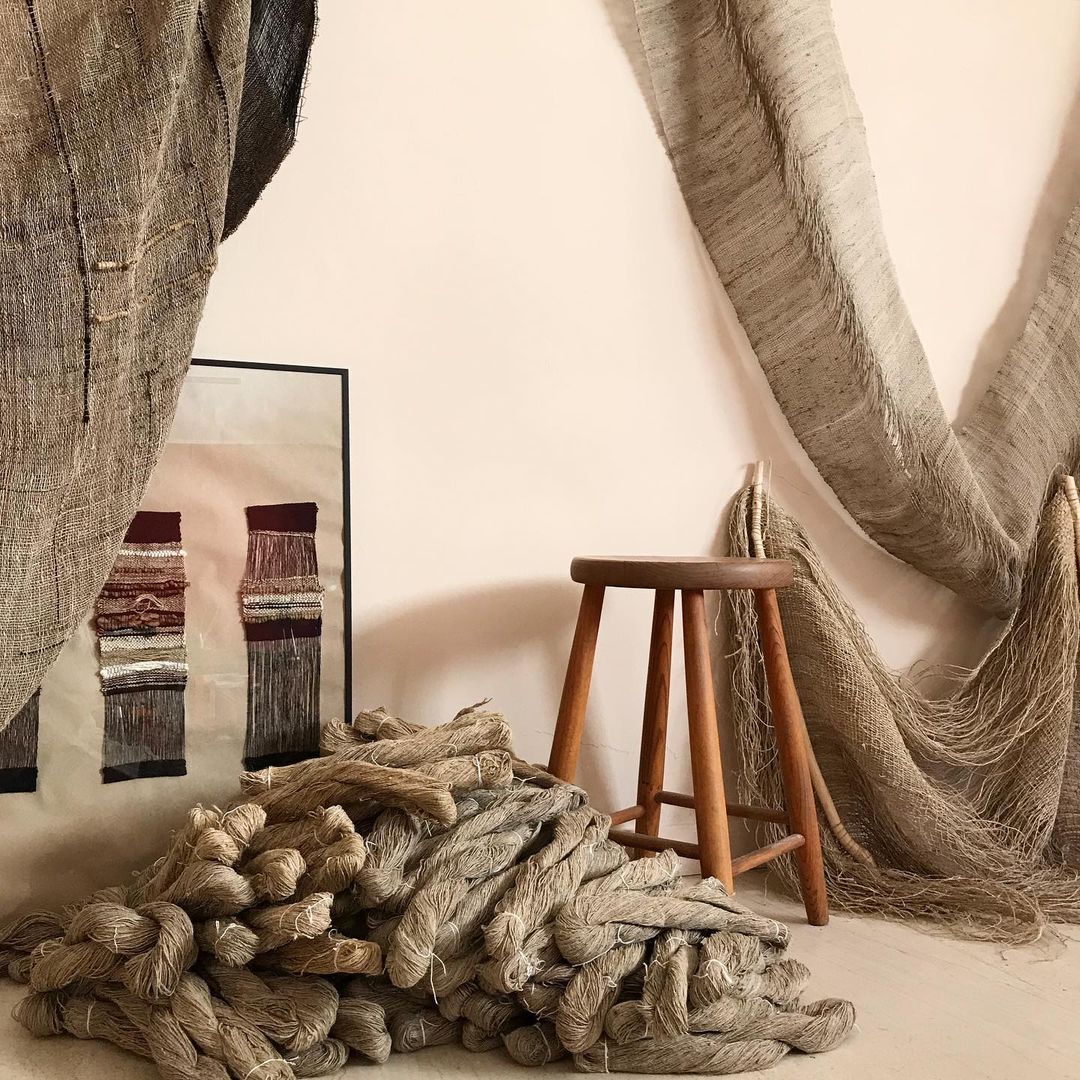 SLOW MADE TEXTILES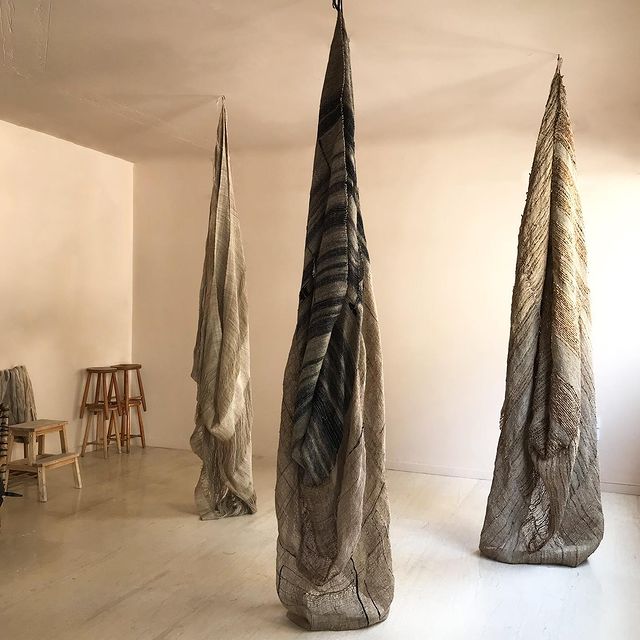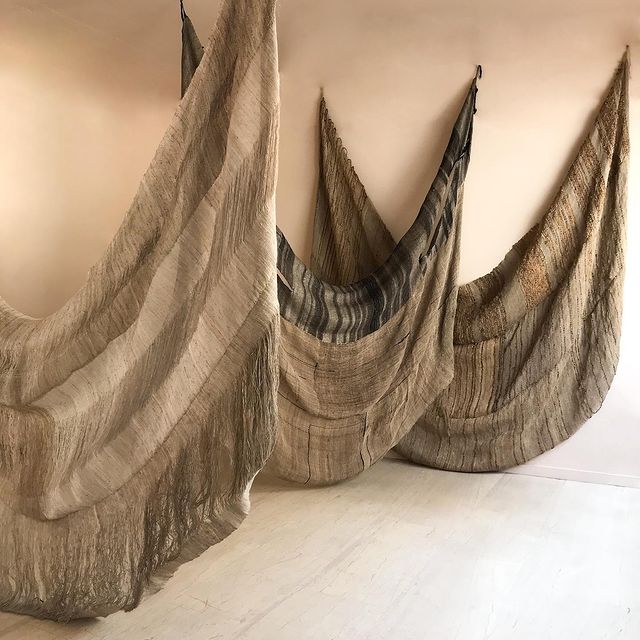 NATURAL FIBERS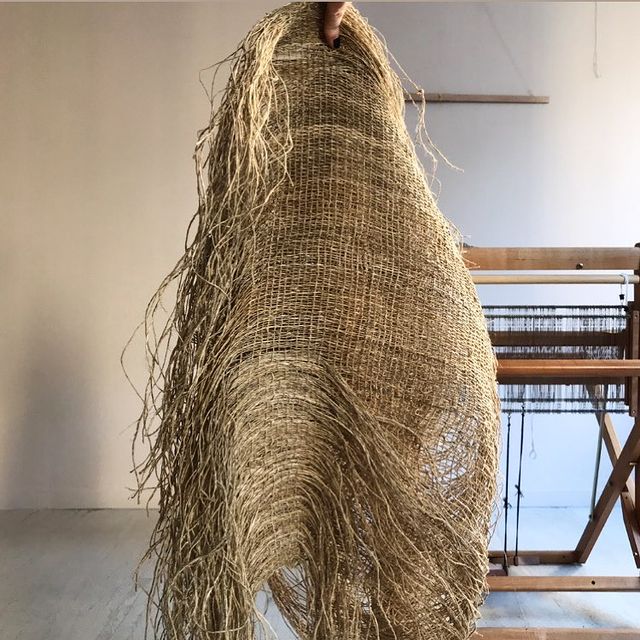 ORGANIC AND ETHICAL YARNS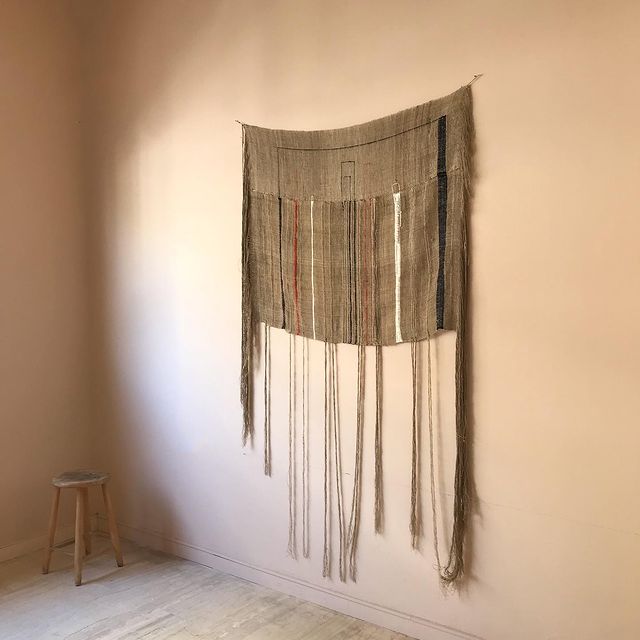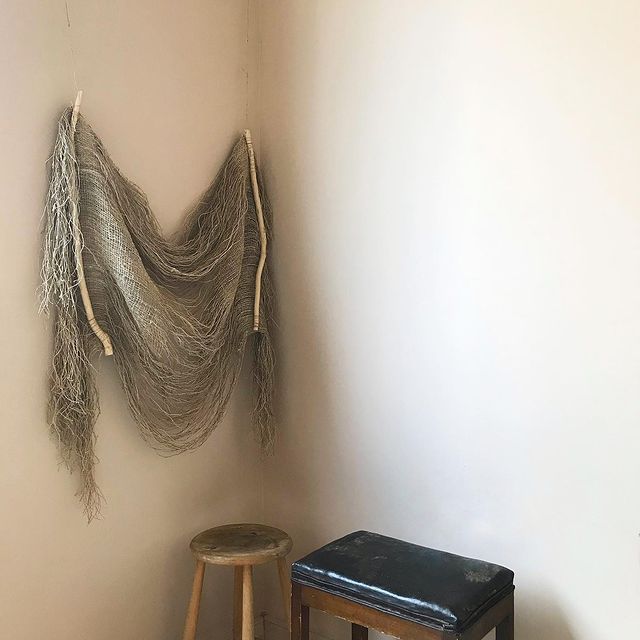 MINDFUL YARN CHOICES | RESPECT TO ALL CREATURES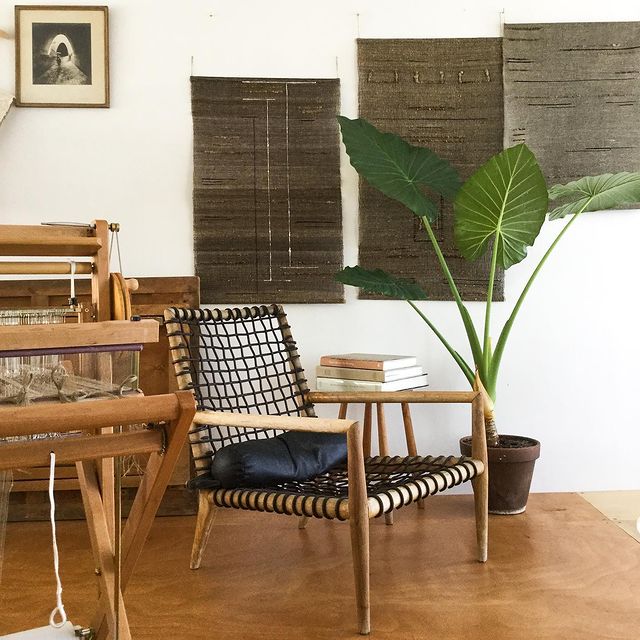 Her color palette of earth tones is an amplified version of the ancient Greek painter Polygnotus four color palette as it contains the colors black, white, red and a scale from the lightest ochre to the heaviest brown. A choice that is meant to underline the dialectical moment between the artist and nature.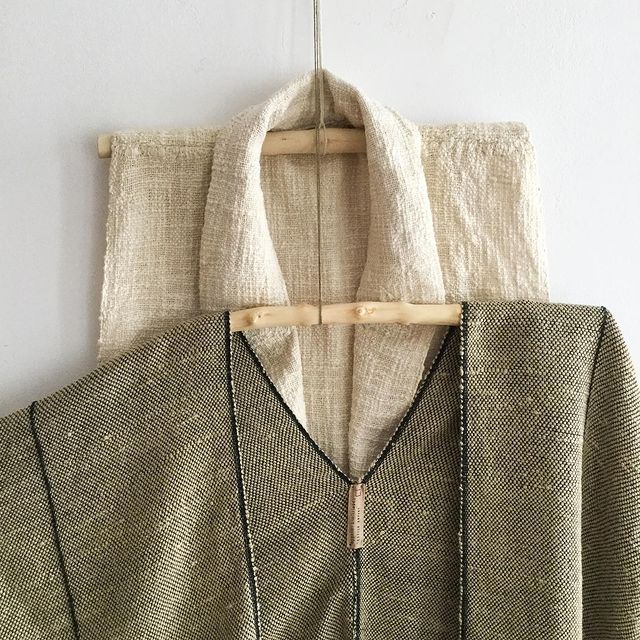 Nevertheless, in her works are obvious, most of the times, memories of the weaving procedure, such as free warp recalling its position on the loom before the weaving of the weft, olive branches as tying rods - parts of the loom remaining on the art work, as well as vertical, horizontal and spatial positioning as memories of various types of looms mainly those who exist only during the weaving procedure.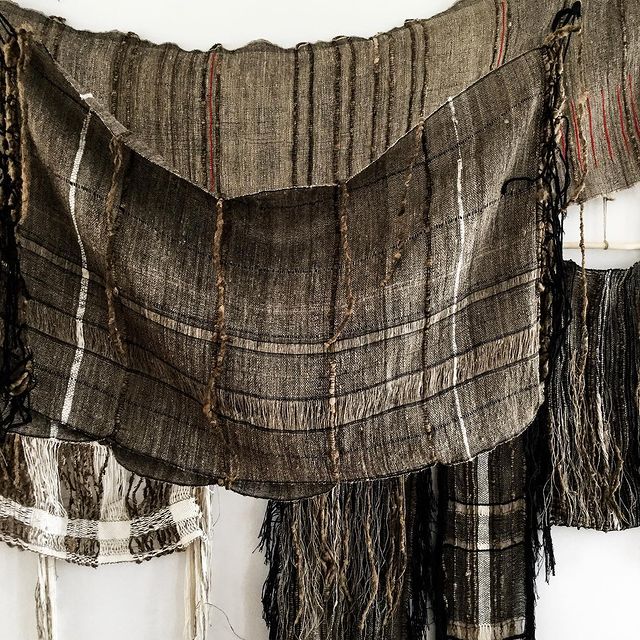 IN THE STUDIO

THE WEAVING TOOLS
Are mindfully collected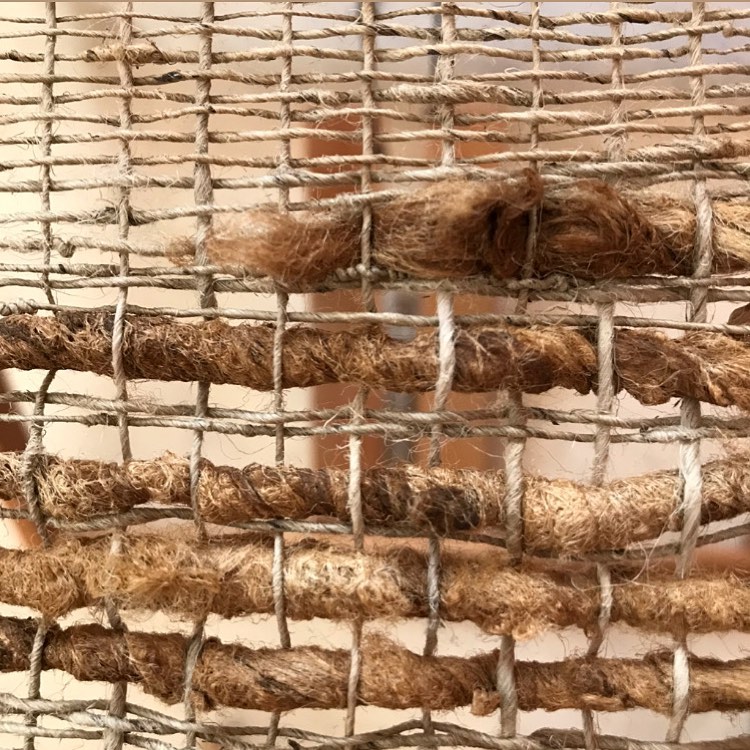 WEAVING DETAILS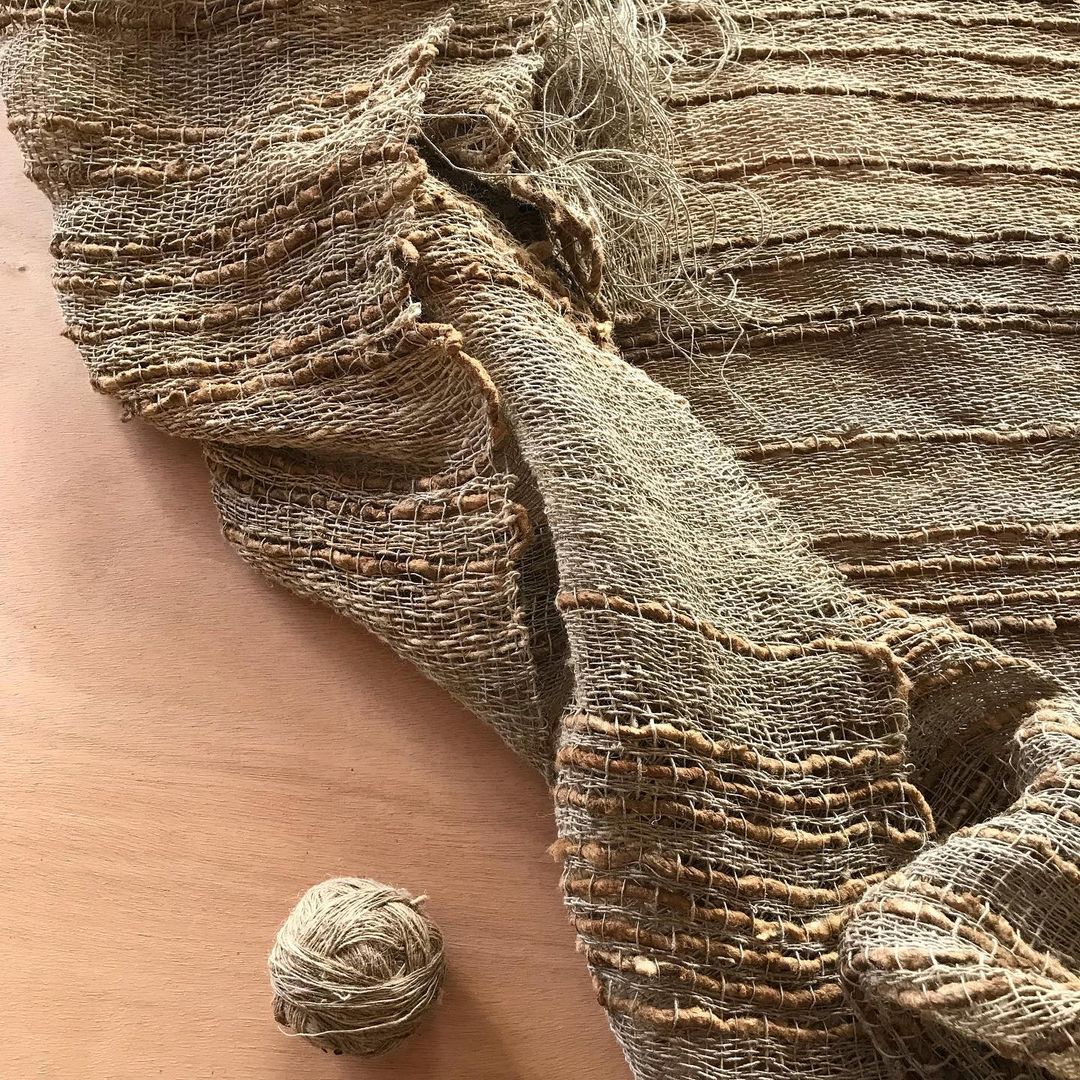 SLOW FASHION
ZERO WASTE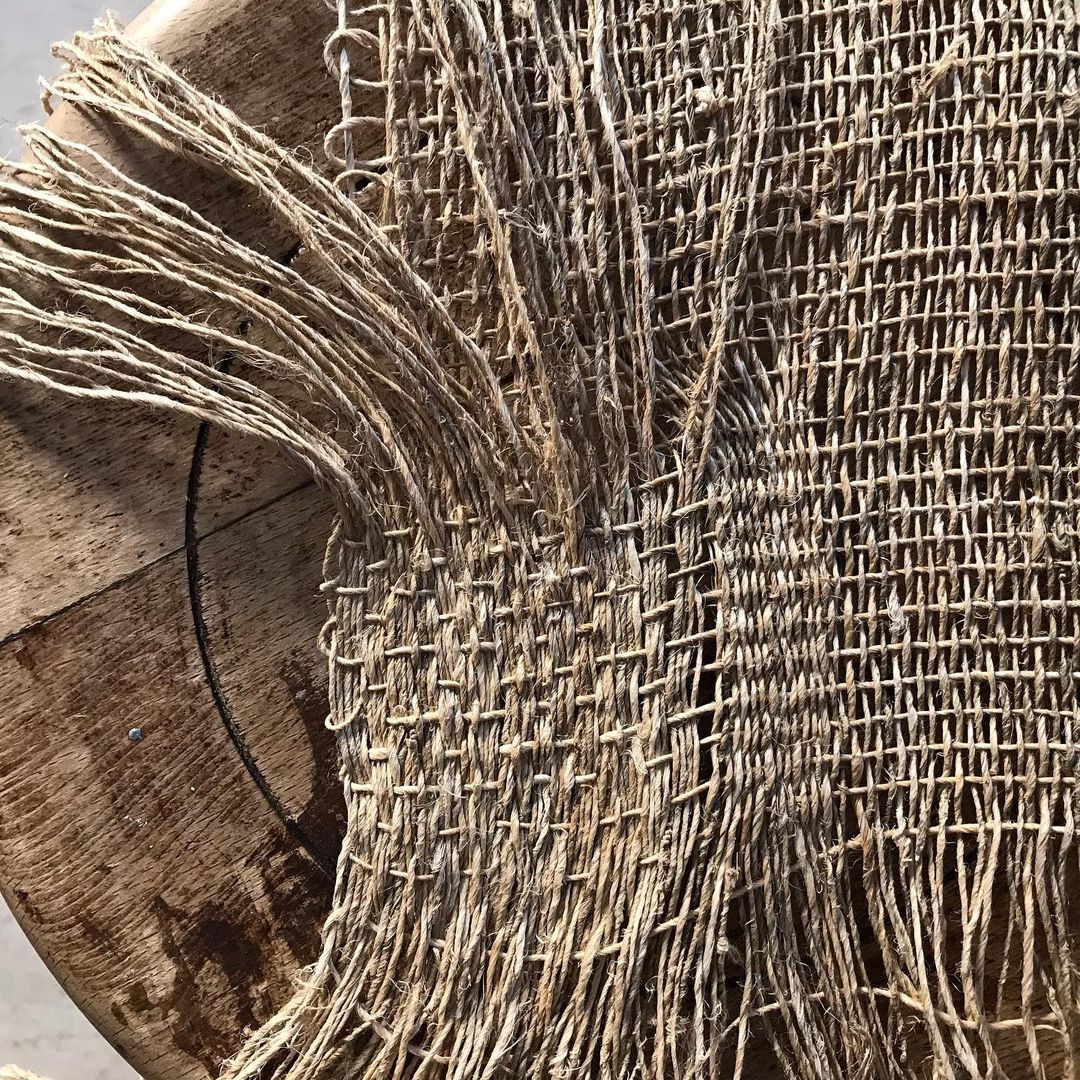 LEFTOVER YARNS ARE COMING FROM BIG PIECES
TO MAKE SMALL PIECES
PHOTOS COURTESY OF @AGGELIKI DIMITRIADOU