MEET THE FOUNDER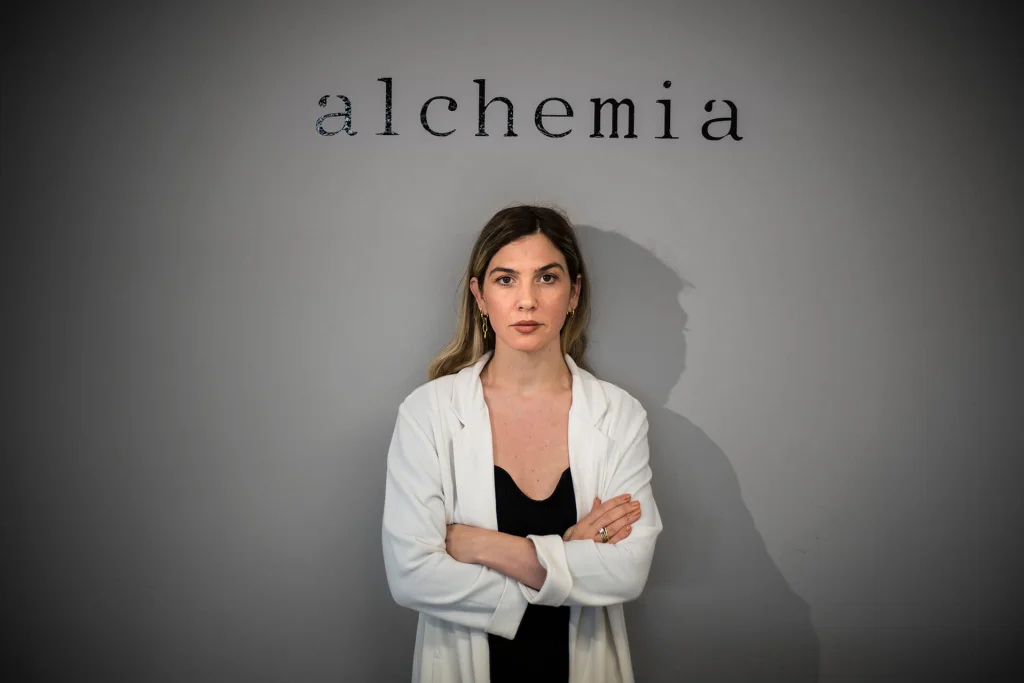 This brand came to life as one with my newborn daughter. One month after giving birth to my second daughter I realised she had very sensitive skin. It was lockdown and my options were limited. Like all mothers I had to be resourceful. So I read and read until I made her a natural soap in my own home. I formulated my first soap and the beginning of a beautiful journey.
My deep passion for wellness and holistic living and my love of raw ingredients is growing everyday hand in hand with my children. Self-care rituals became a part of our everyday life. Our home transformed itself into a spa in no time. It became a retreat and a time to unwind, evaluate and connect with myself and awaken all senses. It was a way for me to be the best version of myself and I want to invite others to be awakened. Through the art of slow-beauty and home rituals I learnt to love myself as I embraced my imperfections.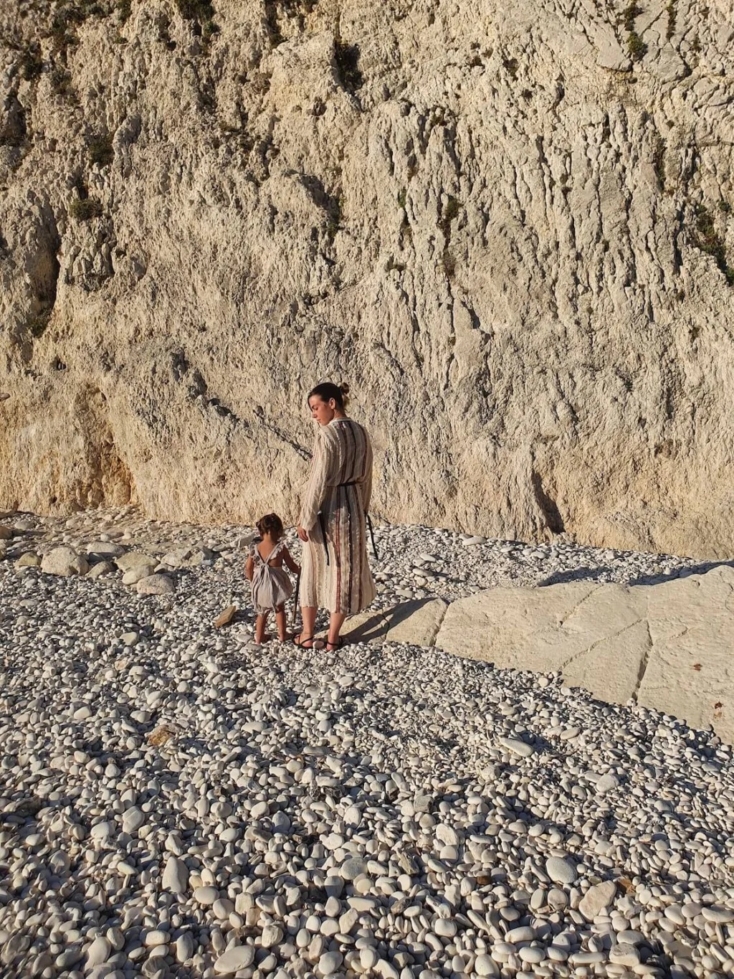 My vision is for Alchemia to be a movement built on trust, transparency, beauty with no comprises and embrace our natural beauty. It can't promise quick fixes or magic potions because change comes from within by changing mind-set. We want you to practice slow beauty rituals, patience and self-love, celebrate inner beauty while embracing your imperfections until you love yourself abundantly.
Truly yours,
Alkistis.
TAKE AS MUCH TIME AS YOU NEED
THE MOVEMENT
Alchemia is a movement that celebrates slow-beauty and the art of self-care rituals. Their mission is to elevate your daily skin-care routine into mindful rituals and turn your home into a spa.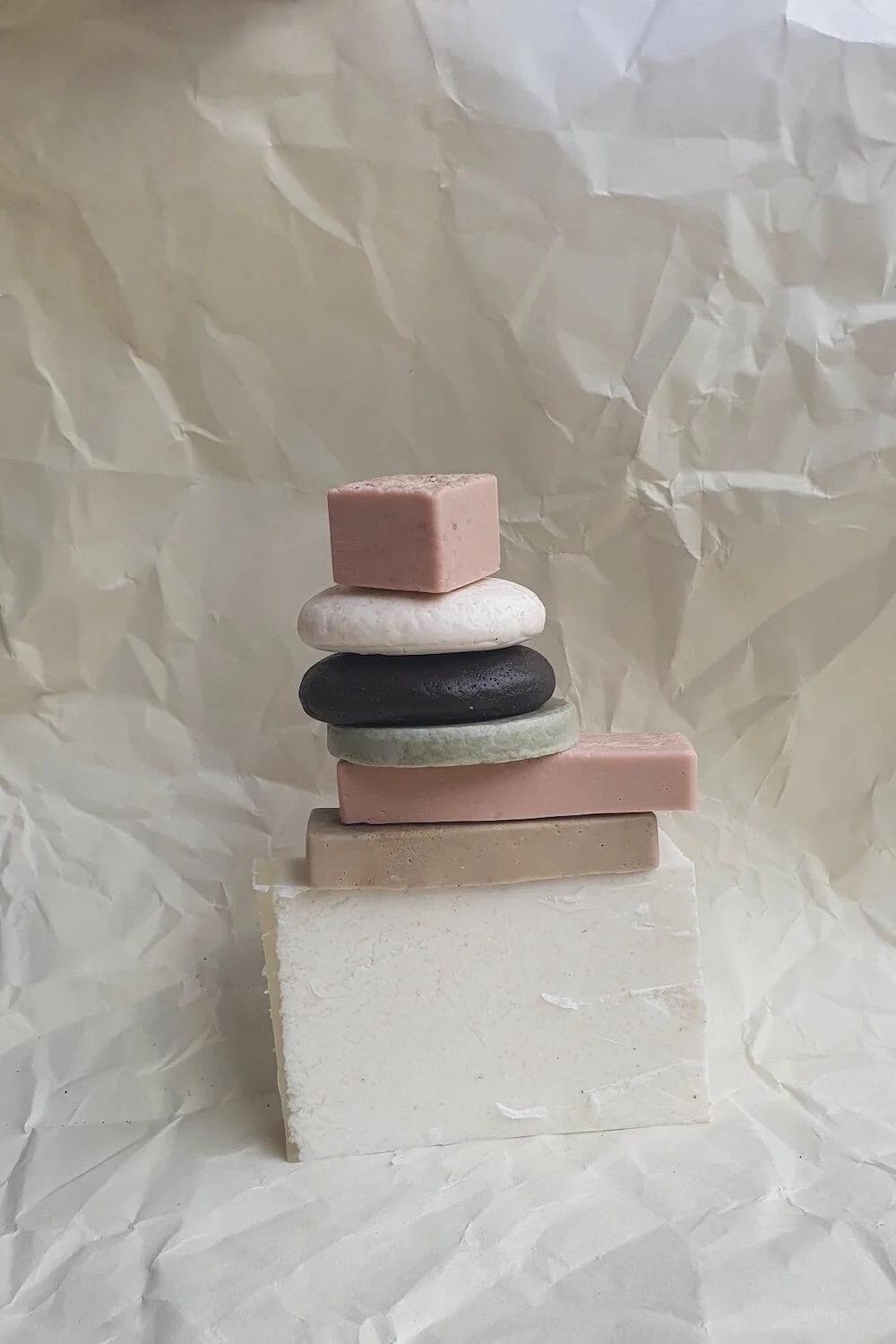 THEIR MANTRA
Slow beauty is not about doing everything slowly. It is about doings things thoughtfully, being present and accepting yourself entirely while embracing your imperfections.
THE PRODUCTS
Their products are not certified as they have a strong connection for wildcrafted raw ingredients and strive to return to purity and simplicity. These products are all handmade in small batches ensuring quality and naturally effective. Become alchemist as you cleanse and activate your own masks using these raw clays.
THE STUDIO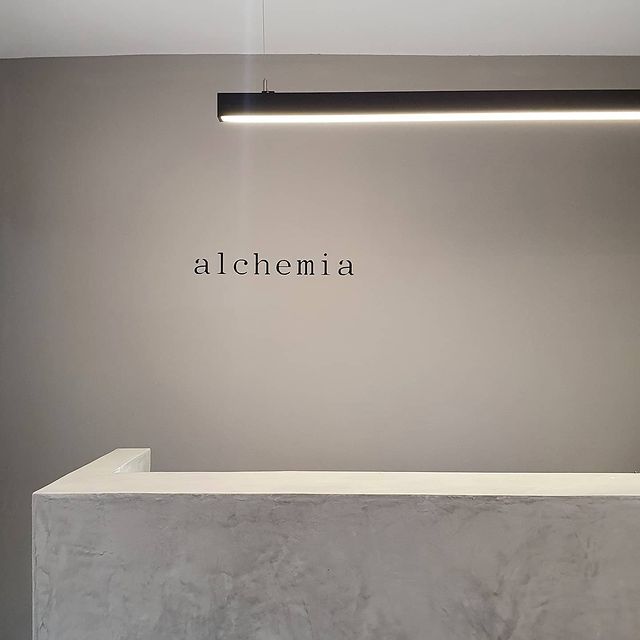 For the safety of their community they make all their products in a carefully designed laboratory in Athens, Greece. This lab is designed to meet hygiene standards and at the same time inspire them and resonate the brand philosophy; It is their sanctuary.
SUSTAINABILITY
Sustainability to them means so many things. Their primary objective is to reduce waste at every level of production. Their materials are ethically sourced and manufactured. They believe excessive packaging creates unnecessary waste the consumers inherit. They seek to live a simpler life. Their packaging is 100 % recyclable and reusable and contains less that 10 % Plastic. They are working to make Alchemia plastic free!
GIVING BACK
Sustainably is applied in all shapes and forms in this brand. Giving to them is so important. Giving can be a smile, a compliment or something that's handmade. A part of their production is always put to side and offered to homeless people with Alkisti's daughters as a family ritual. They are always looking for ways in which they can give back to the community. If you know of any small foundation or organization that needs a helping hand please feel to contact them.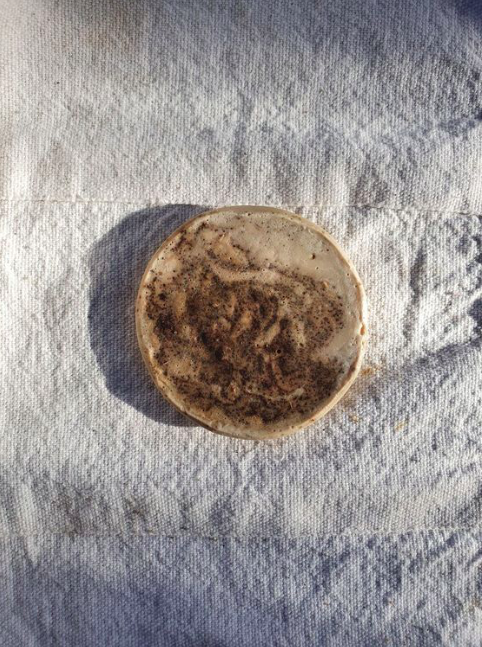 THE SCENTS
Tobacco Woods
Woody, spicy, sweat complex blend.
Moroccan Memories

Earthy, spicy, musky and sensual blend.
Wild Fig
Sweat and bitter aroma.

Sea Salt
Fresh and calming blend.

Oud
Light woody notes, with a hint of spicy rotting wood.
.
HANDMADE NATURAL SOAPS
THE FORMULAS
Key ingredients
DONKEY MILK
GREEK OLIVE OIL
SHEA BUTTER
ACTIVATED CHARCOAL
DEAD SEA MUD

---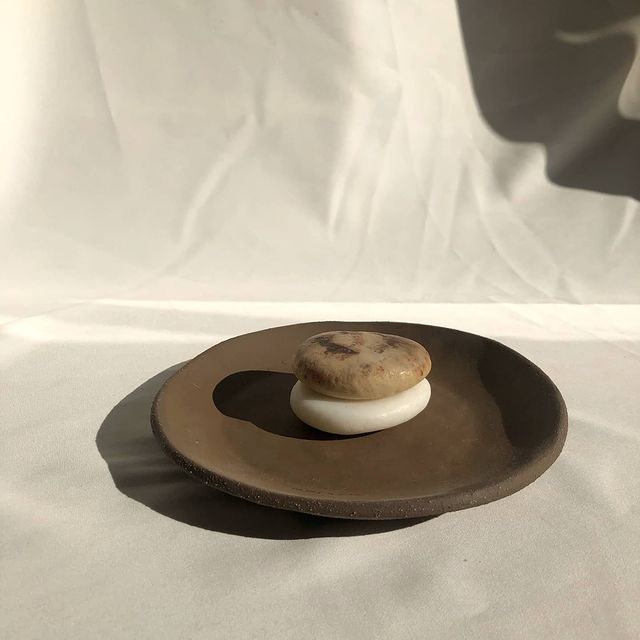 THE BRICK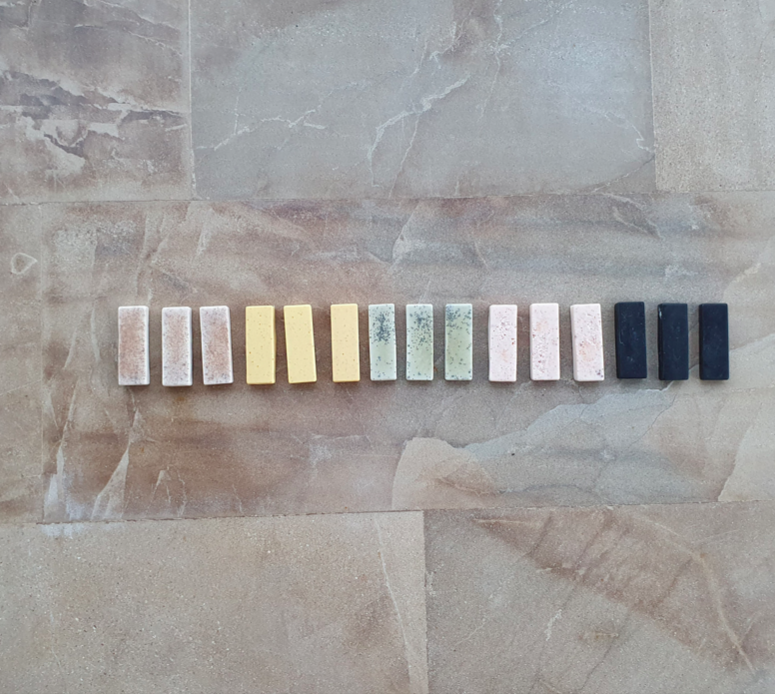 SHEA BUTTER, UNSCENTED | DONKEY MILK + TUMERIC, SCENTED SEA SALT | DONKEY MILK + TUMERIC, SCENTED MOROCCAN MEMORIES | ACTIVATED CHARCOAL | DETOX BAR, SCENTED OUD | DONKEY MILK + GHASSOUL CLAY, SCENTED TOBACCO WOODS | DONKEY MILK + COFFEE SCRUB, SCENTED SEA SALT | DONKEY MILK + GREEN CLAY + POPPY SEEDS SCRUB, SCENTED SEA SALT | DONKEY MILK + ROSE CLAY + HIMALAYAN SALT SCRUB, SCENTED WILD FIG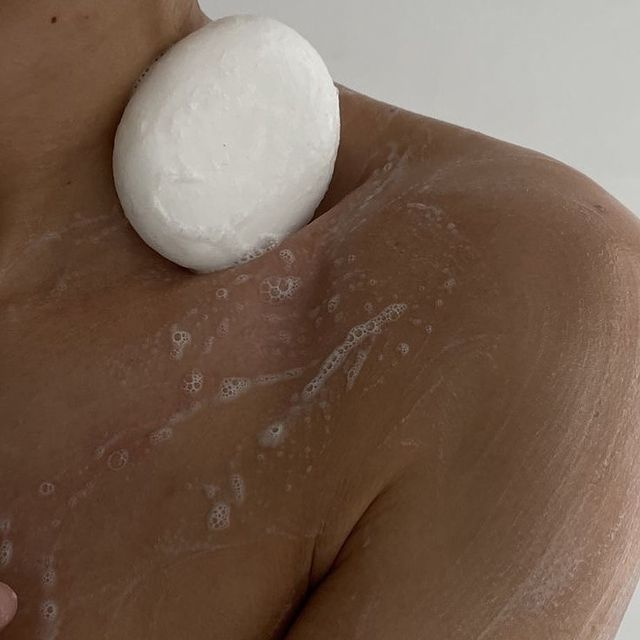 THE SIGNATURE STONE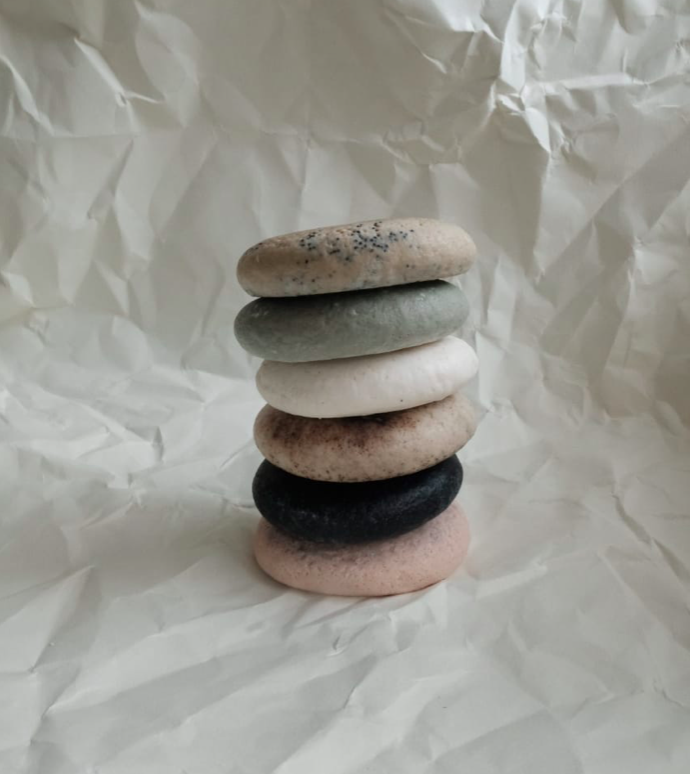 SHEA BUTTER (VEGAN COLLECTION), SCENTED SEA SALT
| ACTIVATED CHARCOAL | DETOX BAR (VEGAN COLLECTION), SCENTED SEA SALT
| DEAD SEA MUD + HIMALAYAN SALT (VEGAN COLLECTION) , SCENTED OUD
| DONKEY MILK, SCENTED FIG | DONKEY MILK + COFFEE SCRUB, SCENTED MOROCCAN MEMORIES
| DONKEY MILK + GHASSOUL CLAY + POPPY SEEDS SCRUB, SCENTED TOBACCO WOODS
THE LARGE CIRCLE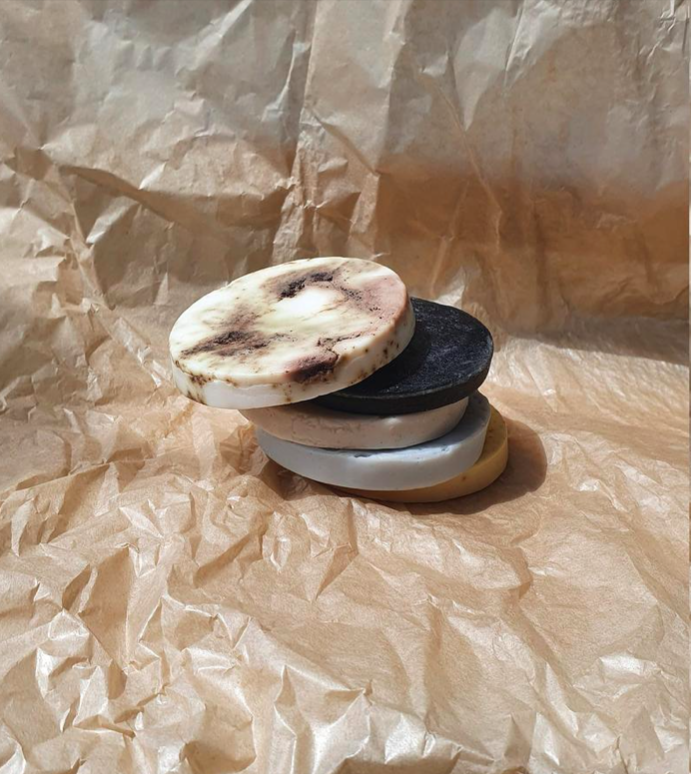 | DONKEY MILK + TUMERIC, SCENTED SEA SALT OR MOROCCAN MEMORIES
| DONKEY MILK + ROSE CLAY, SCENTED WILD FIG
| DONKEY MILK + GREEN CLAY + HIMALAYAN SALT SCRUB, SCENTED SEA SALT
| ACTIVATED CHARCOAL | DETOX BAR, SCENTED SEA SALT OR MOROCCAN MEMORIES
THE ROUND STONE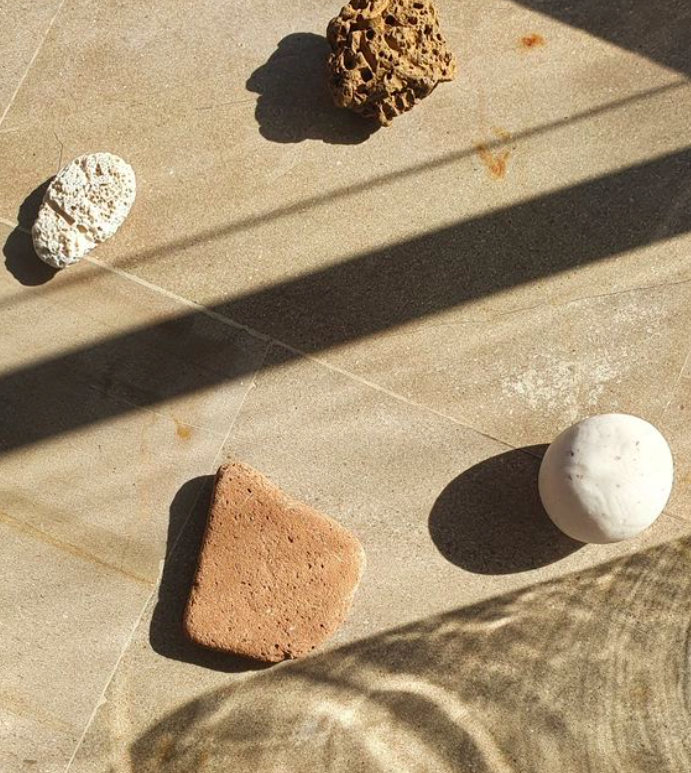 | SHEA BUTTER (VEGAN COLLECTION), SCENTED TOBACCO WOODS