AMANJENA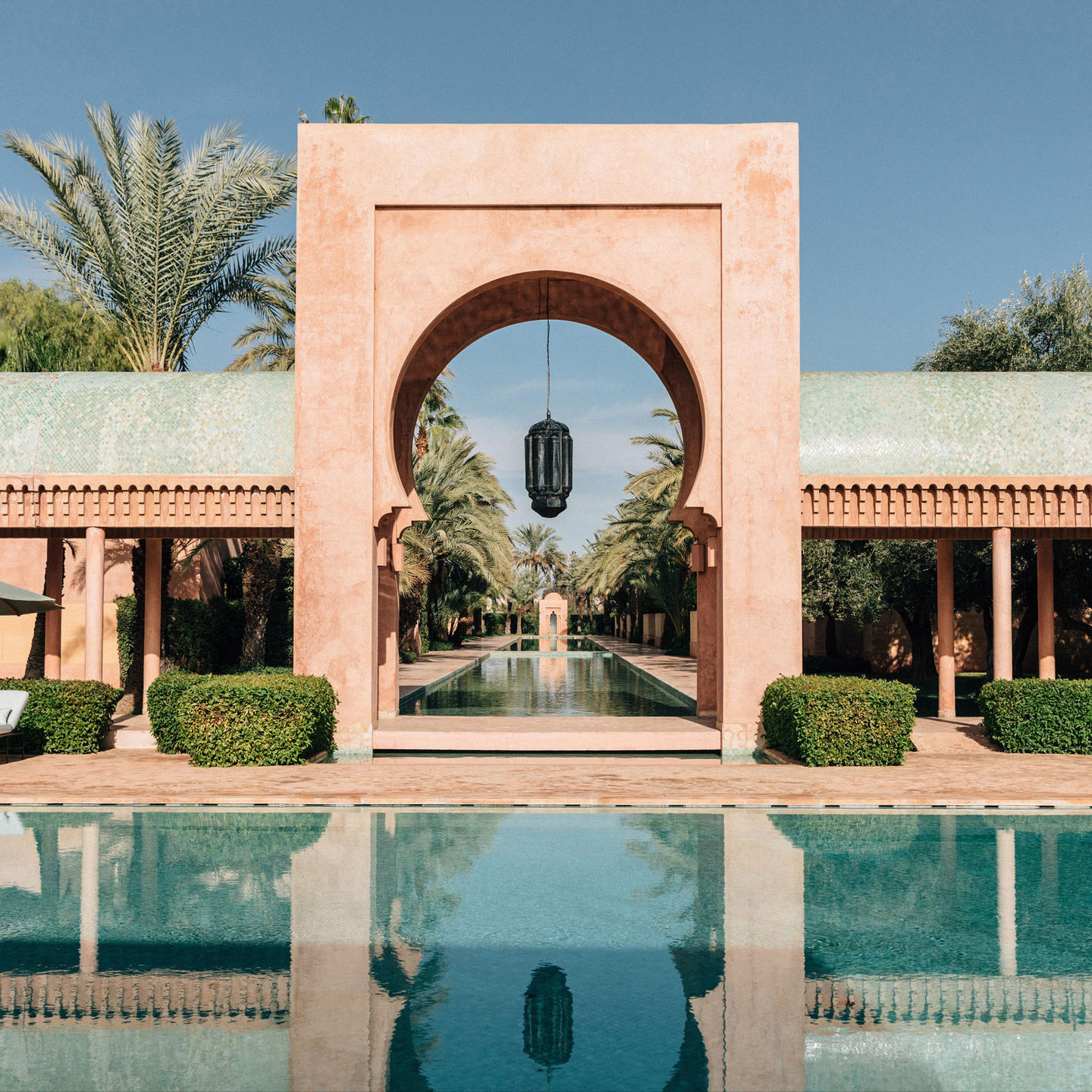 MARRAKECH, MOROCCO
Inspired by the rose-hued buildings of old Marrakech, palatial Amanjena is close to the fabled Red City, set in its own expanse of gardens and grand open spaces.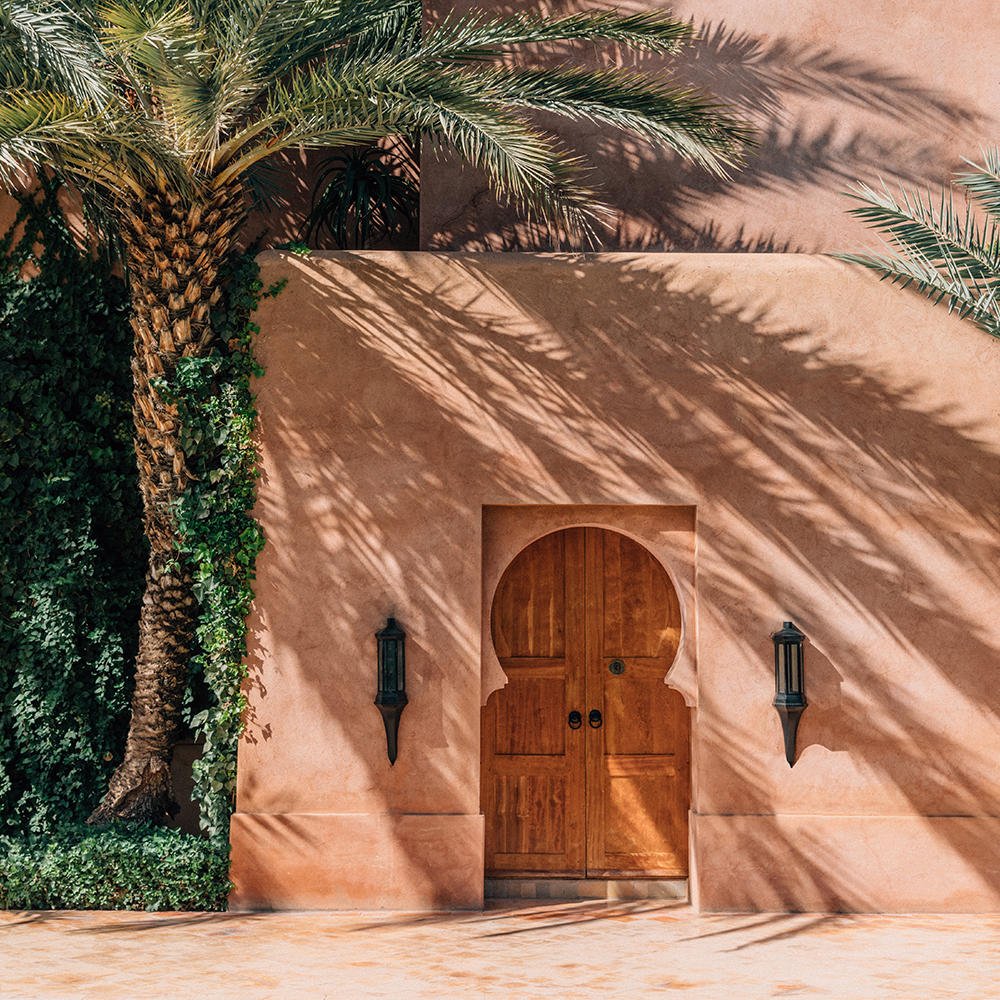 Shady courtyards with petal-strewn fountains lead to the central bassin that nourishes the gardens in which spacious standalone guest pavilions and maisons rest, all with private gardens and many with private pools.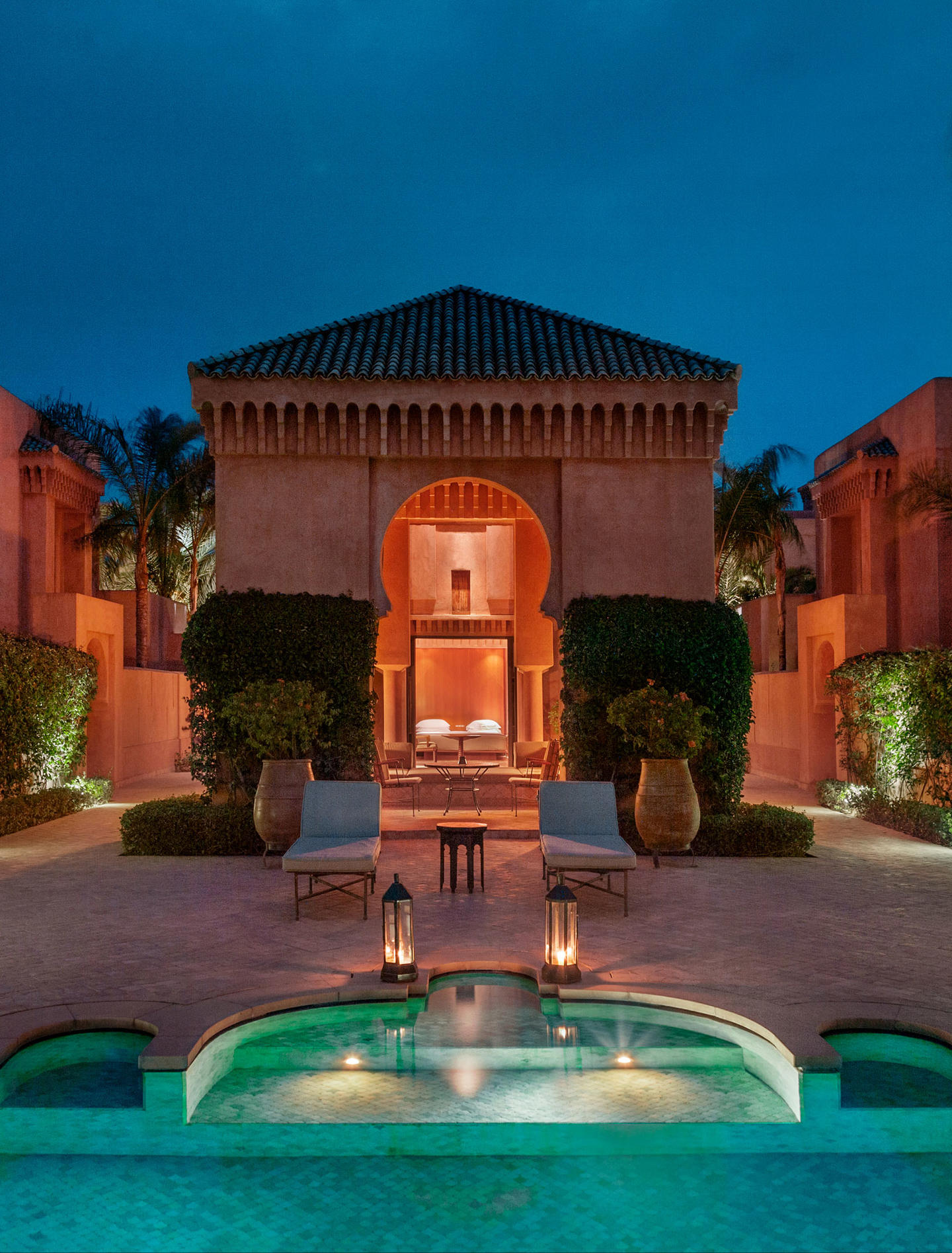 Views stretch across the olive groves and palms of the oasis, extending to the High Atlas Mountains on the horizon.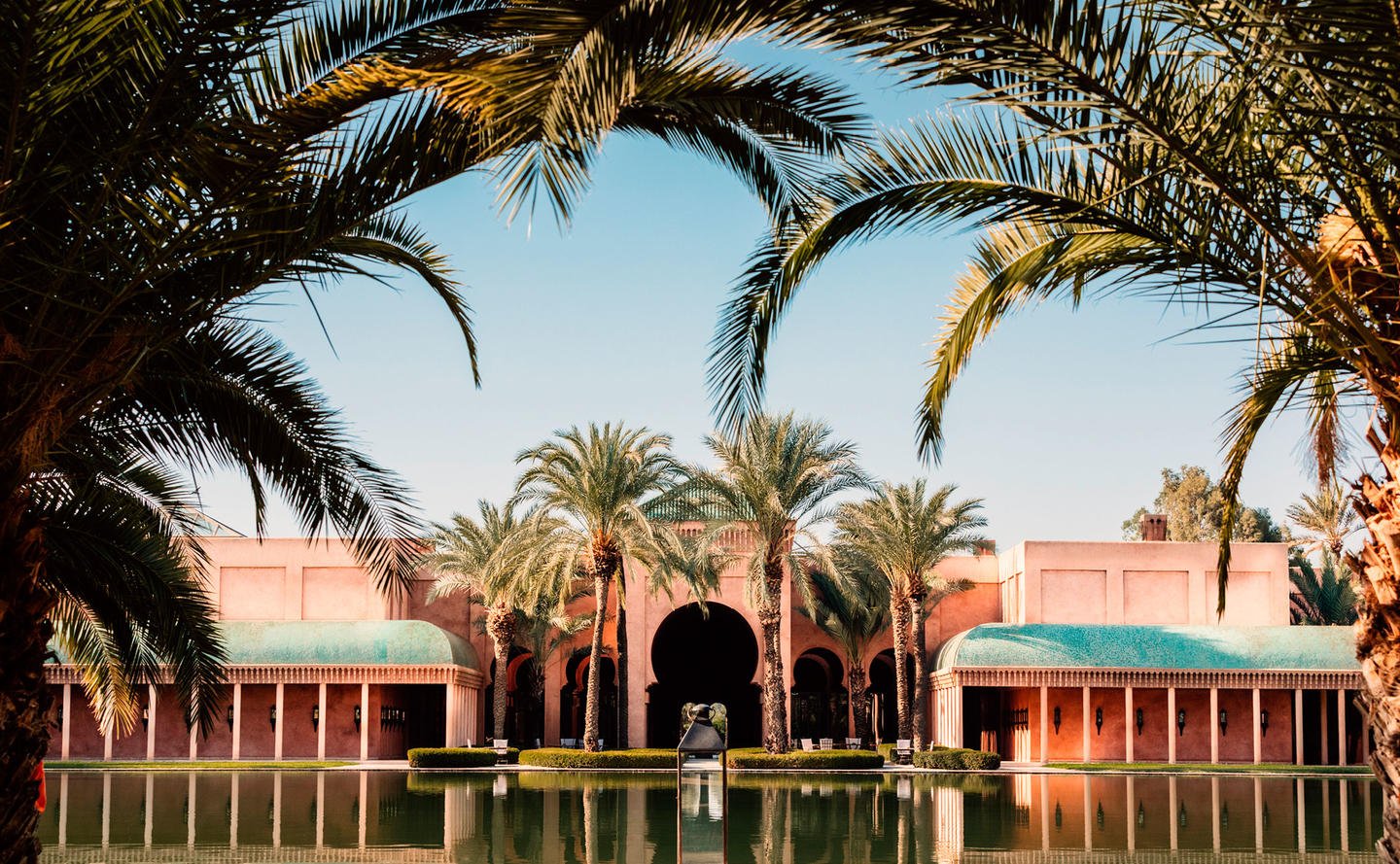 Spend time relaxing by the pool, enjoy a game of tennis on one of Amanjena's clay courts, take to the 27-hole Amelkis Golf Course which sits next door, or visit the otherworldly landscape of the Agafay dunes deep in the desert.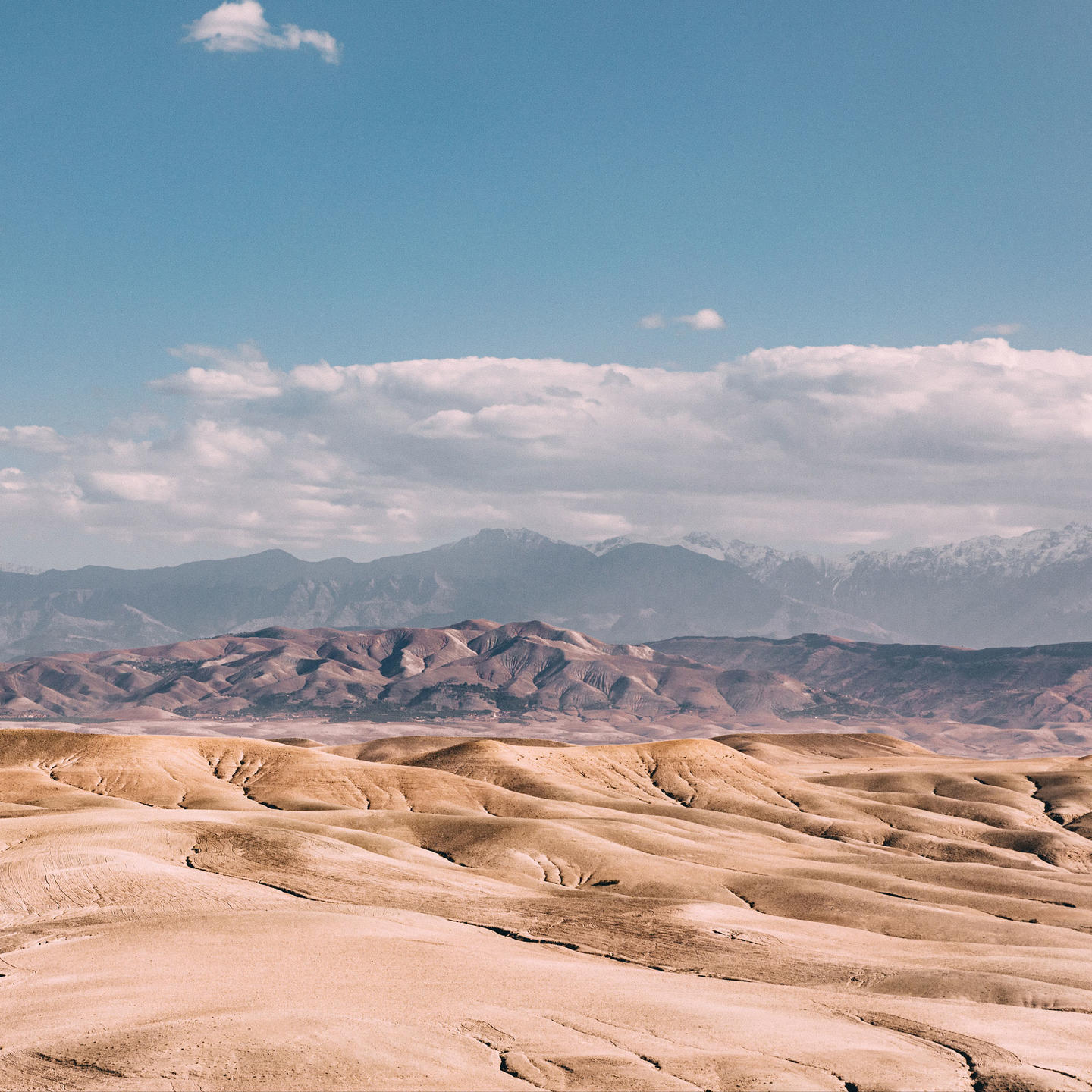 ACCOMMODATION
Pavilions & Maisons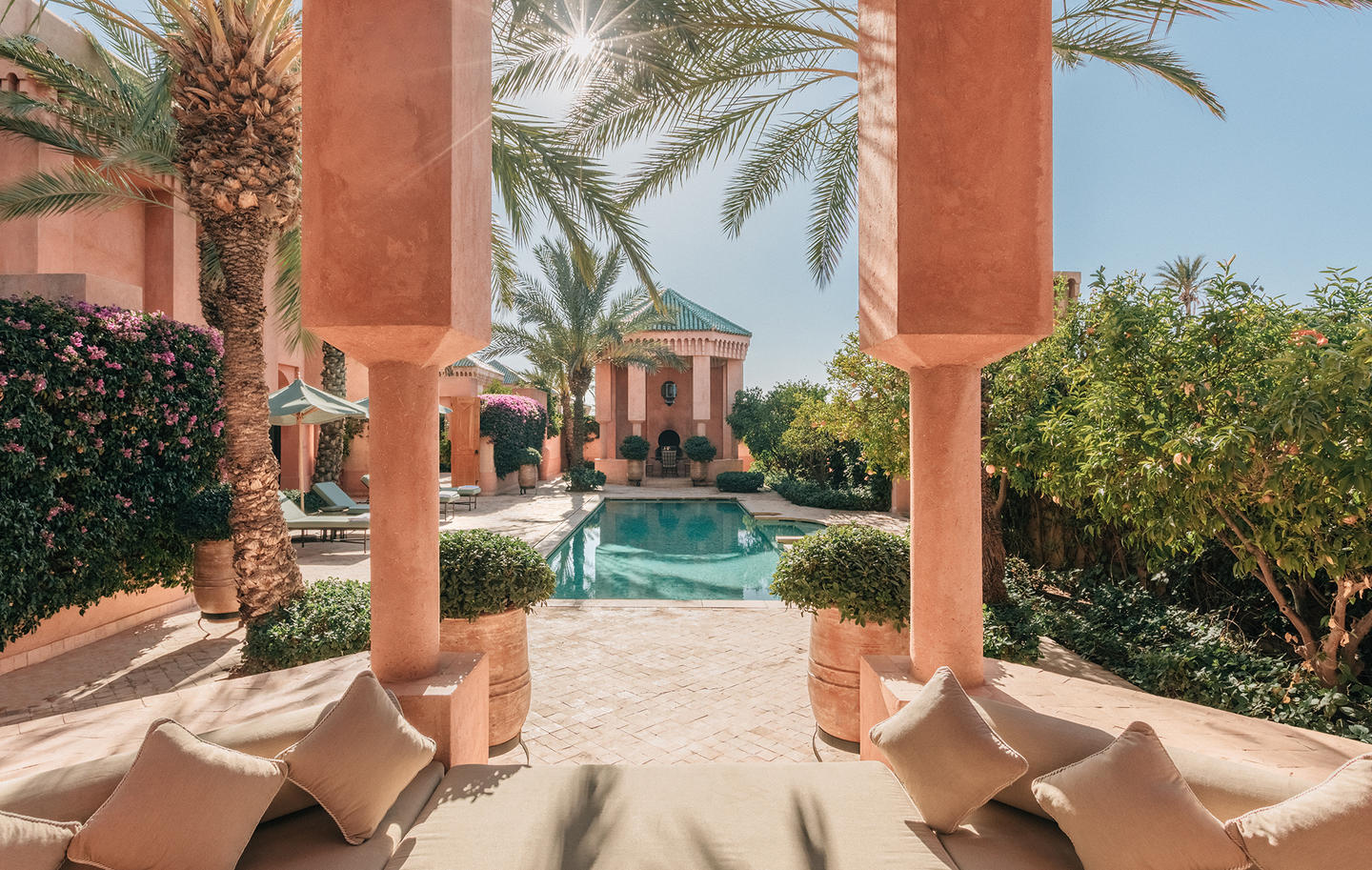 Vaulted ceilings and Moorish arches are home to cool, elegant interiors while spacious private gardens, each with a traditional outdoor gazebo are perfectly suited to daily lounging. Amanjena has a generosity of space reflecting the desert all around.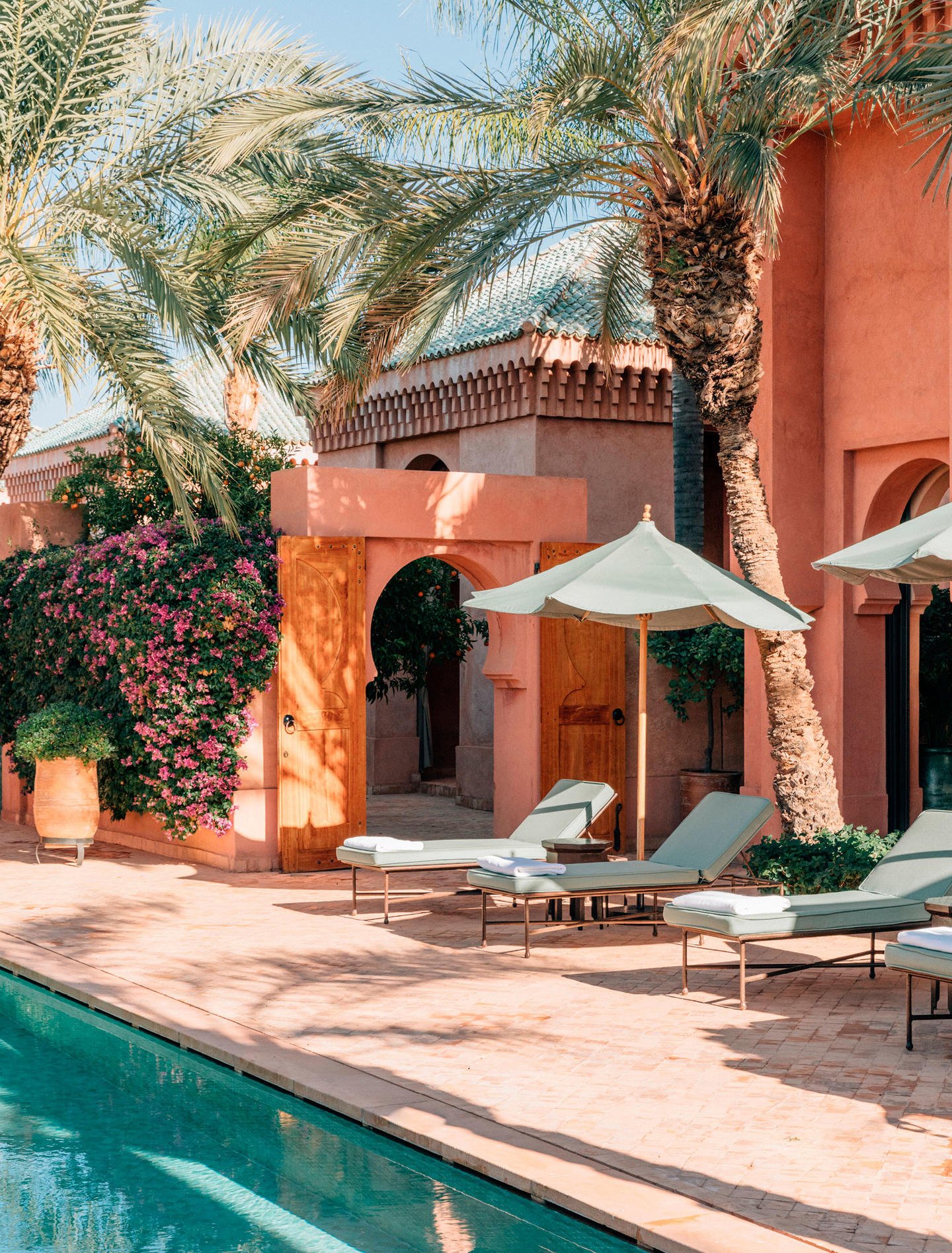 WELLNESS
Holistic Immune Support Retreat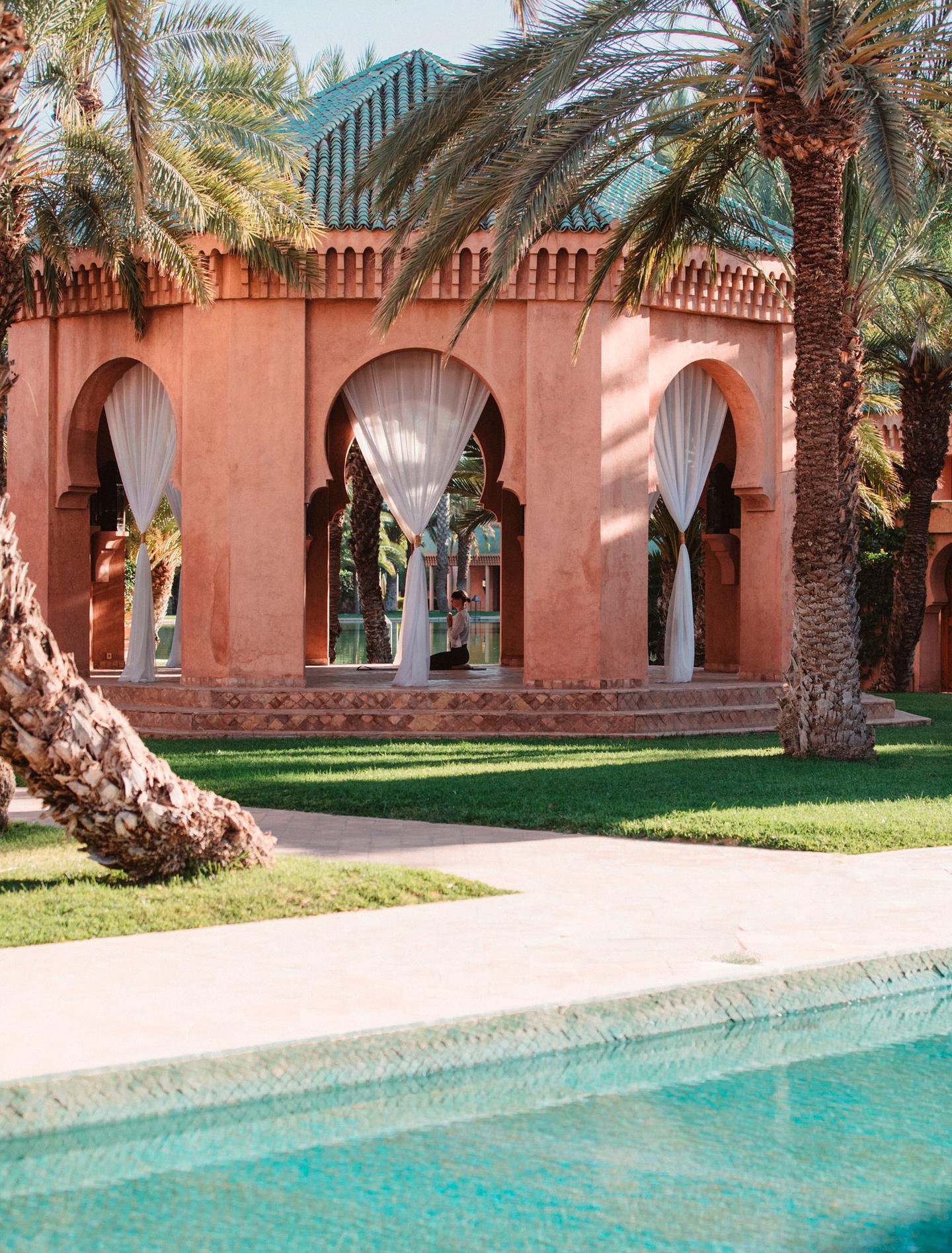 A three-night retreat that boosts the immune system through daily massages, spa treatments, herbal teas and movement classes in nature.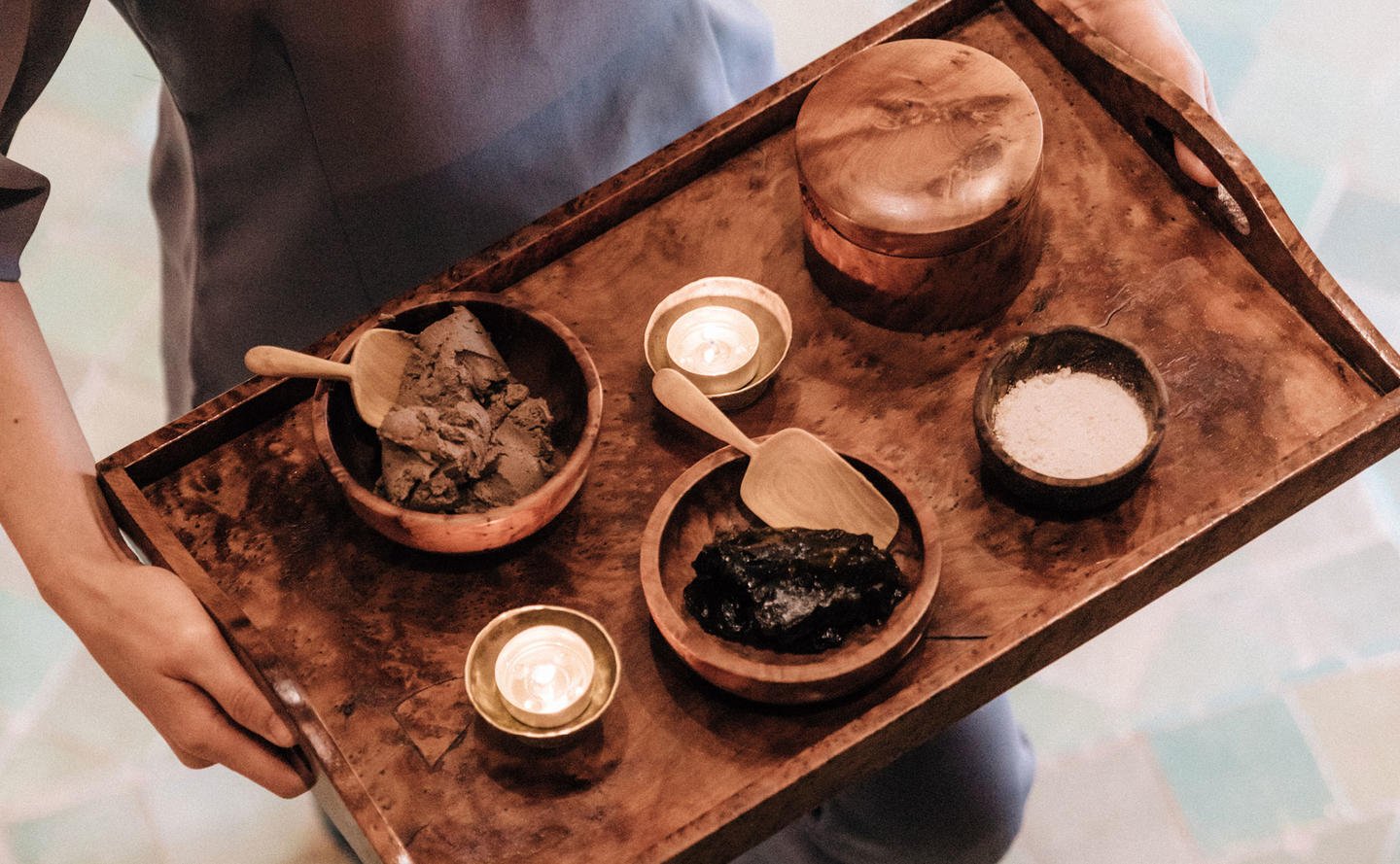 DINING
Nama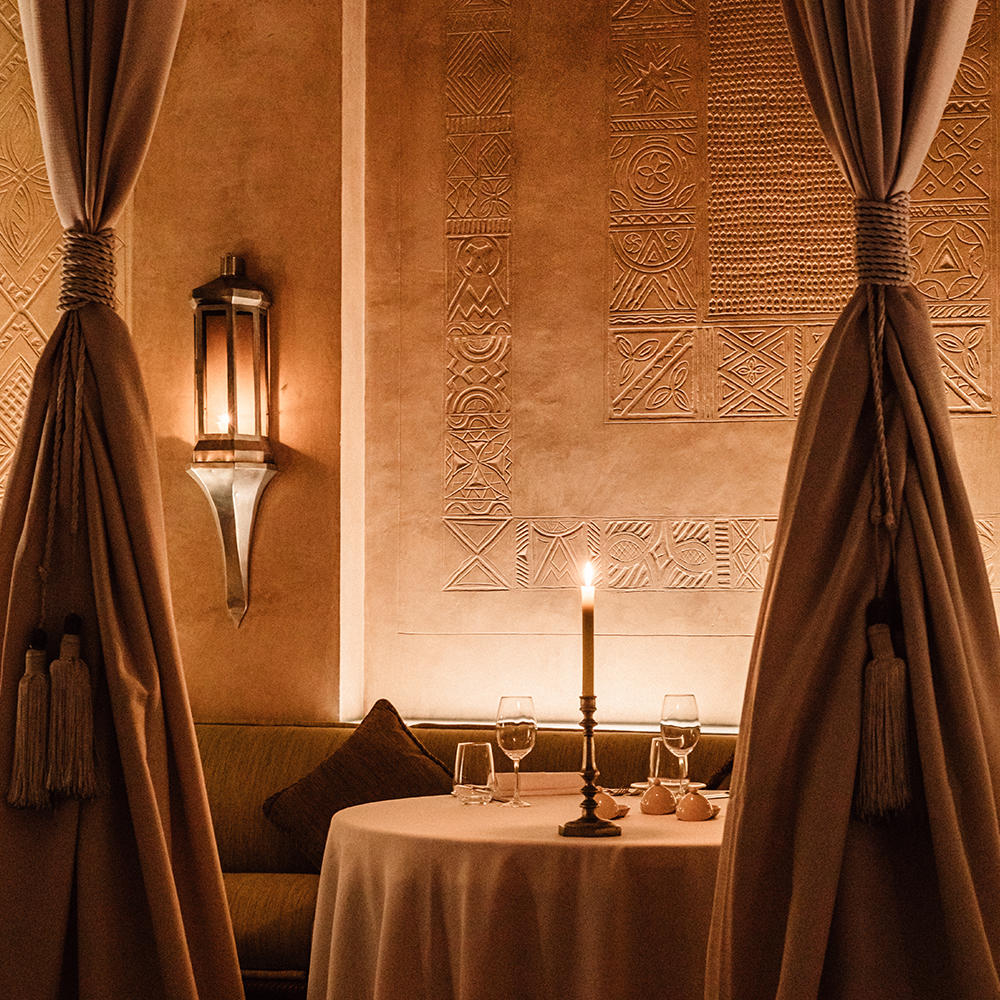 Overlooking Amanjena's serene swimming pool, Nama celebrates Japan's Unesco-protected washoku cuisine with artfully plated sushi and sashimi at the heart of its menu.

WELLNESS
Extreme Desert & Mountain Sports Retreat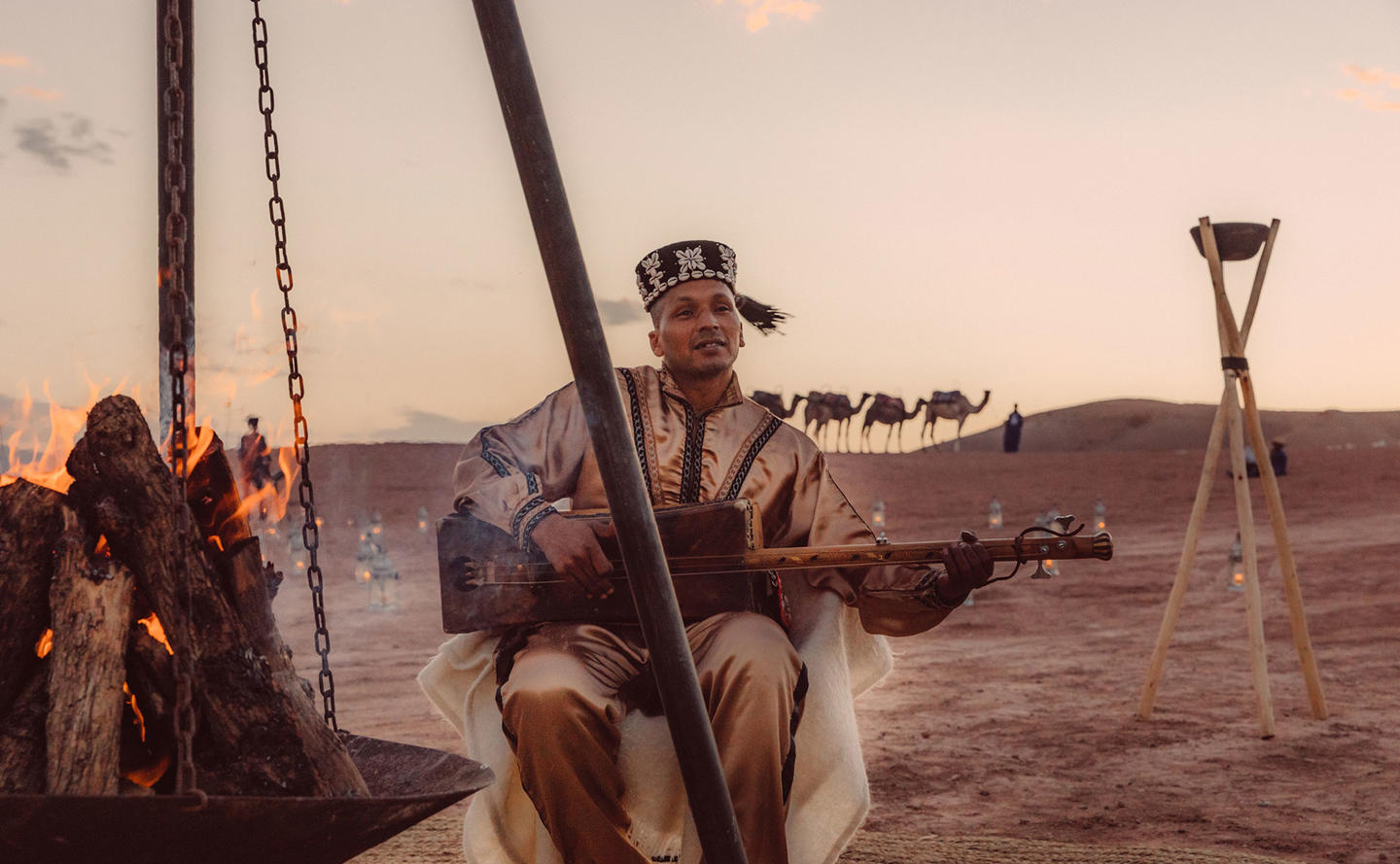 Presenting a new challenge each day, the retreat will introduce guests to the serene surroundings of the starkly beautiful Agafay Desert and the snow-capped peaks of the Atlas Mountains.
EXPERIENCE
Another world on the doorstep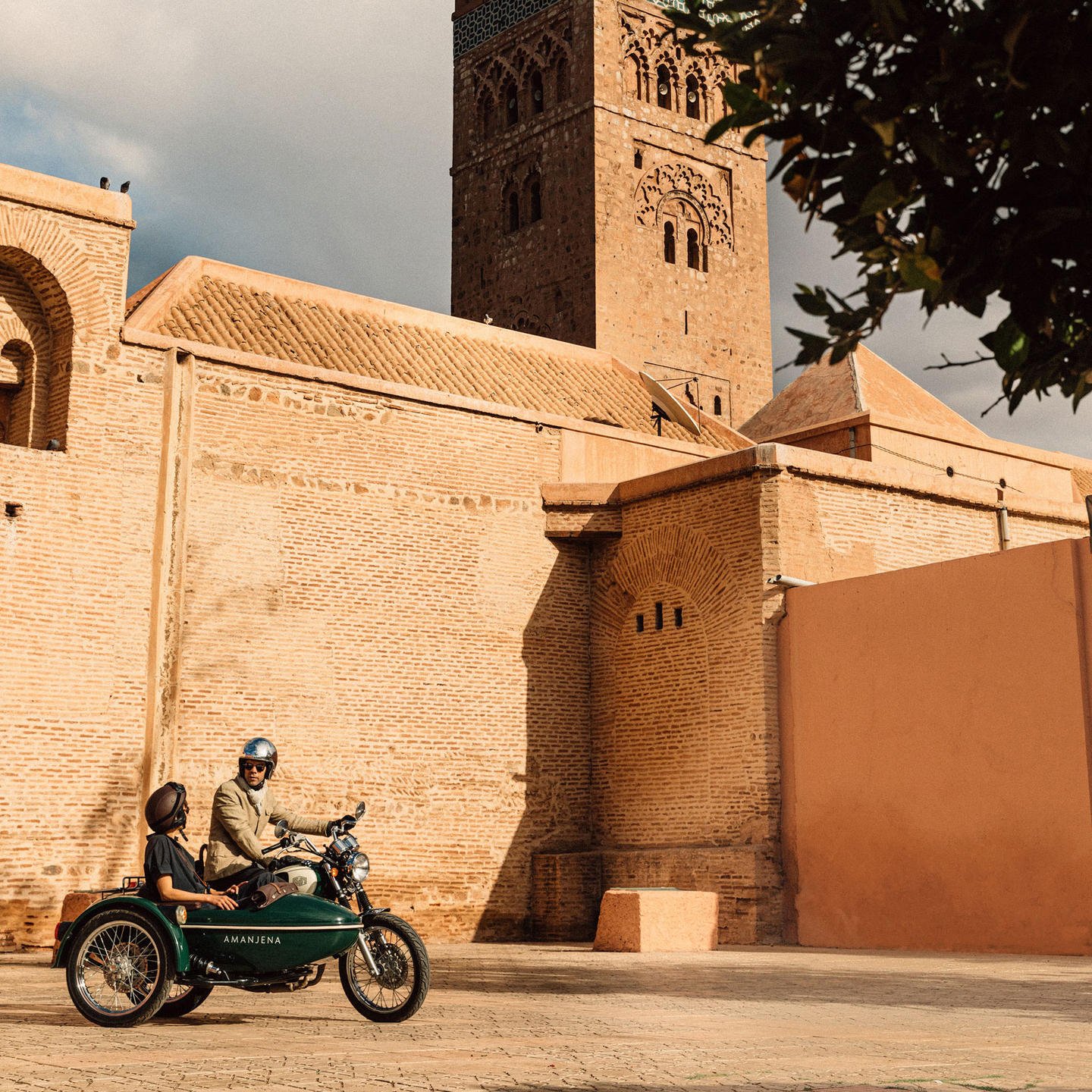 A short drive southwest of Marrakech lies Lake Lalla Takerkoust, a beautiful mountain-water reservoir of extraordinary tranquillity, promising an often-welcome change of pace from the dynamic bustle of daily life. On an exclusive day-trip from Amanjena, guests can experience the serene pleasure of a private picnic and yoga session on the lakeside.

Amanjena's exceptionally appointed Pavilions and Maisons are cool, elegant dwellings with Berber carpets scattered over zellij-tiled floors and high-ceilings for an opulent feel.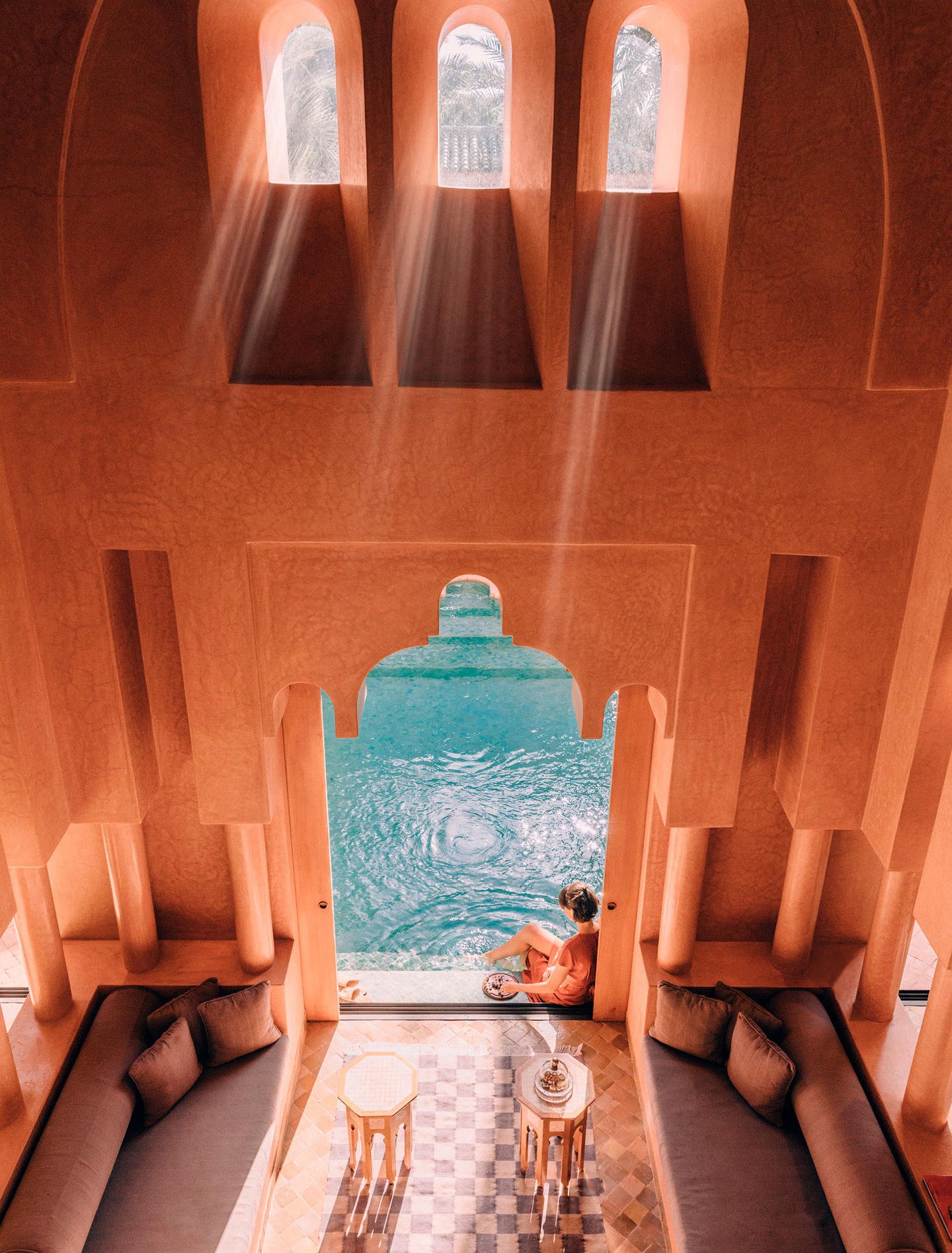 Away from the bustle of the fabled red city, the sound of running water in fountains soothes while chaise longues and candle lanterns lend classic Moroccan ambience. Several also offer private heated pools.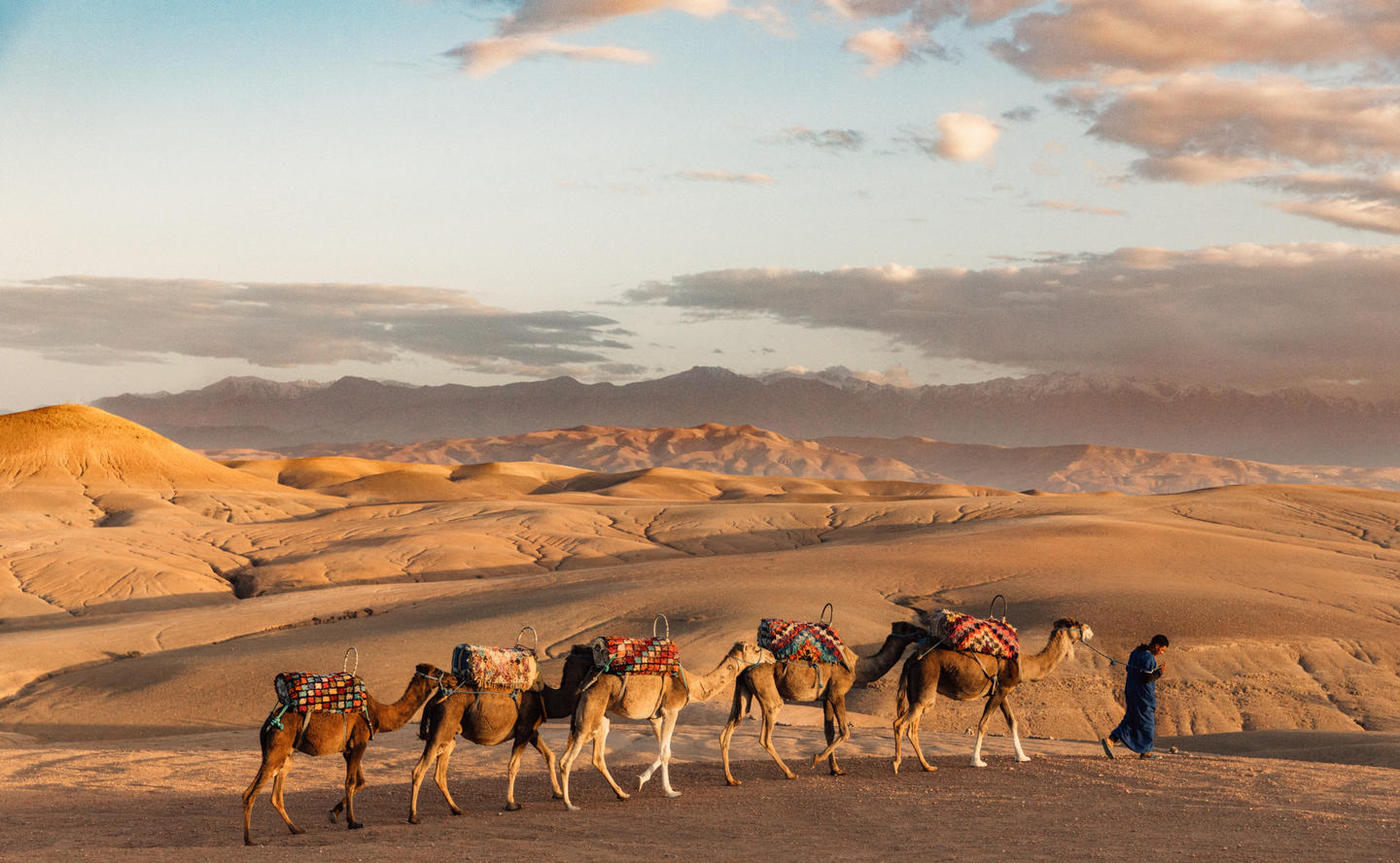 A varied landscape of rugged snow-capped mountains, parched desert dunes and winding coastline, Morocco has some of North Africa's most diverse geography, all accessible from Amanjena.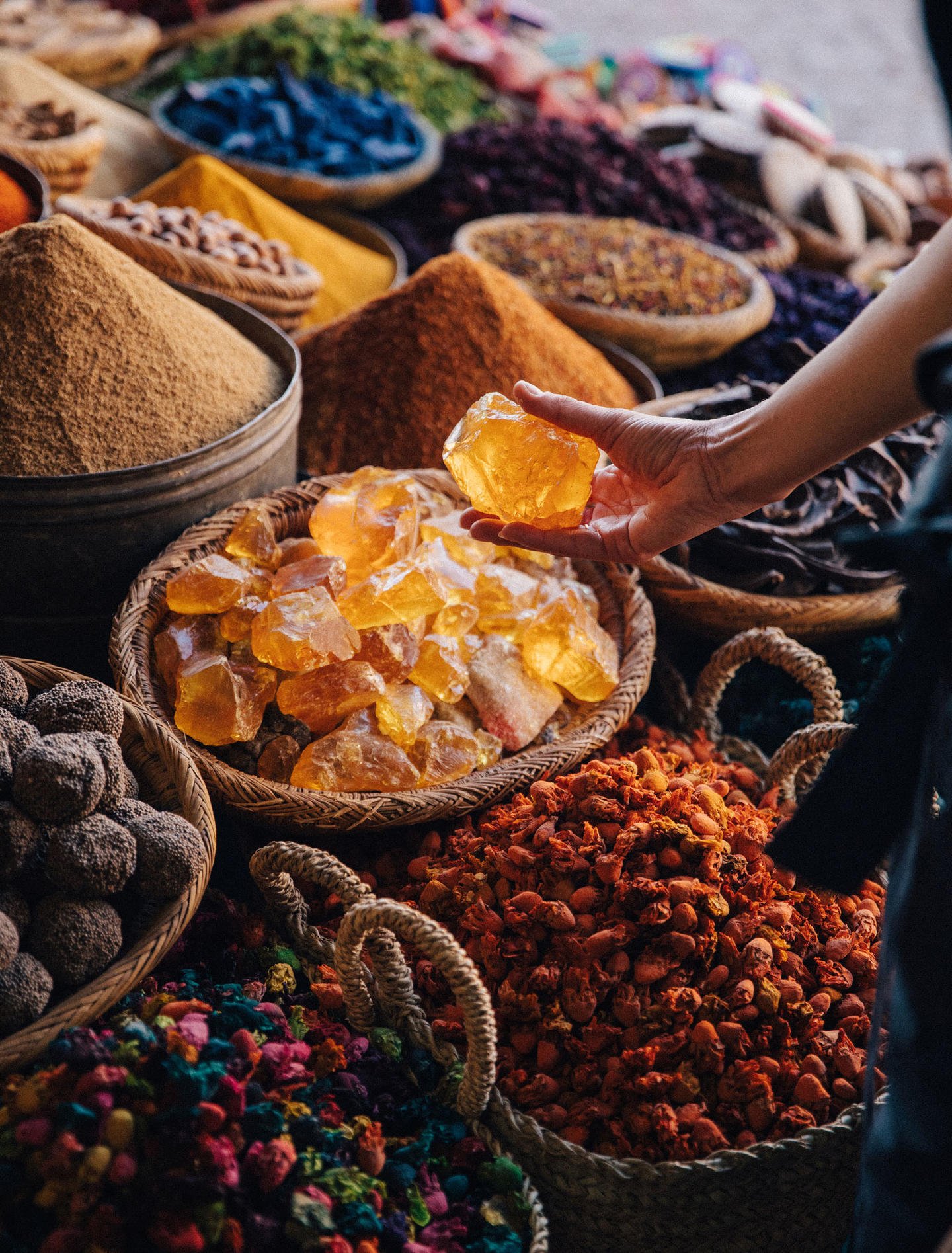 The ancient city of Marrakech radiates from its 12th-century medina, a red-walled former fortress crisscrossed by narrow lanes.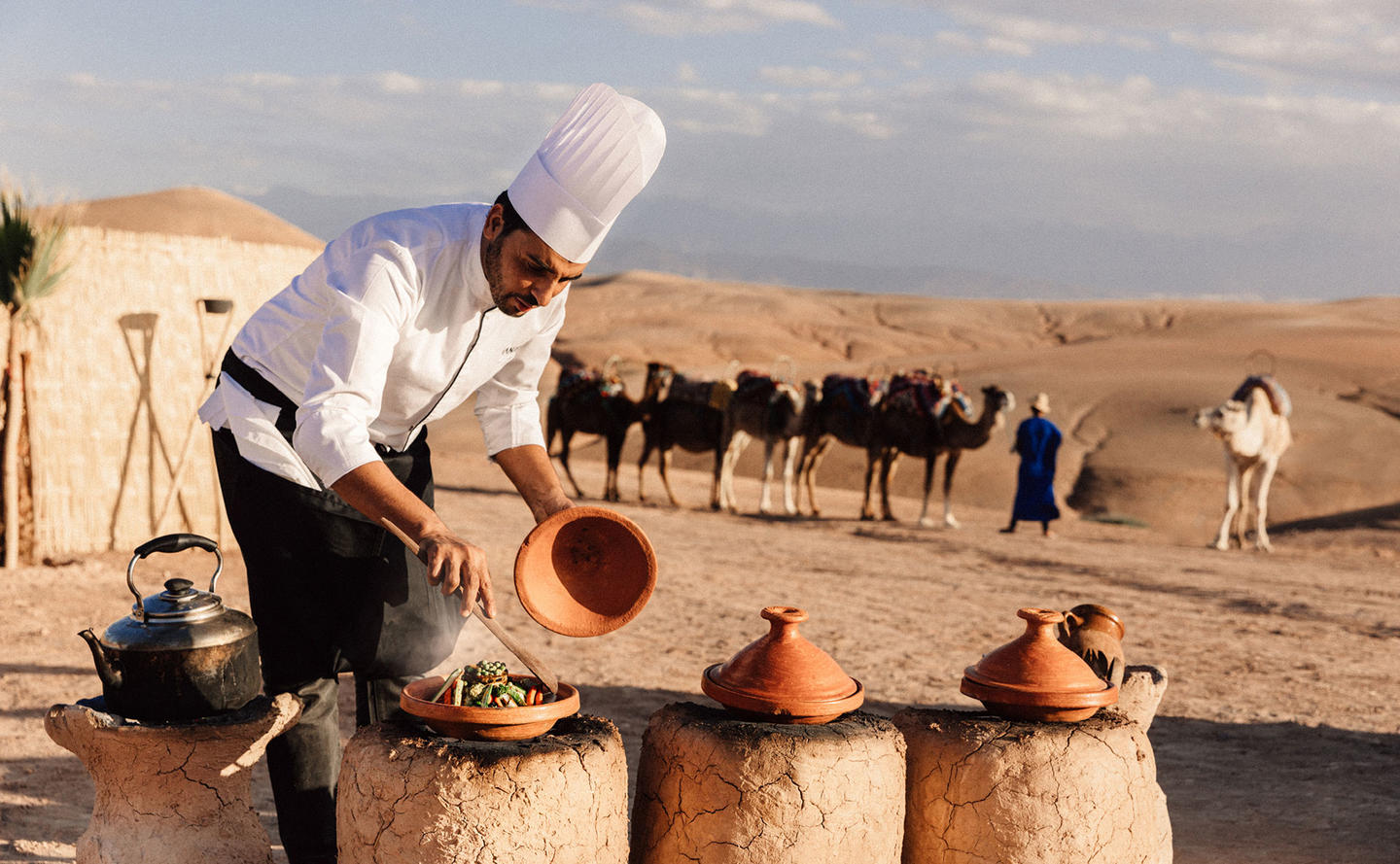 Surrounding the city, the Palmeraie is an unexpectedly lush oasis that in turn gives way to the desert landscape, dotted with villages where little has changed for hundreds of years.
READY-TO-WEAR

The Essentials by Aman
Available at the boutique at Amanjena, The Essentials by Aman is a timeless collection of ready-to-wear pieces that answers the needs of the Aman guest.