BVLGARI SERPENTI THROUGH THE EYES OF MARY KATRANTZOU
Fashion designer Mary Katrantzou gives her own take to Bvlgari's icon of spellbinding metamorphosis for an exclusive capsule collection.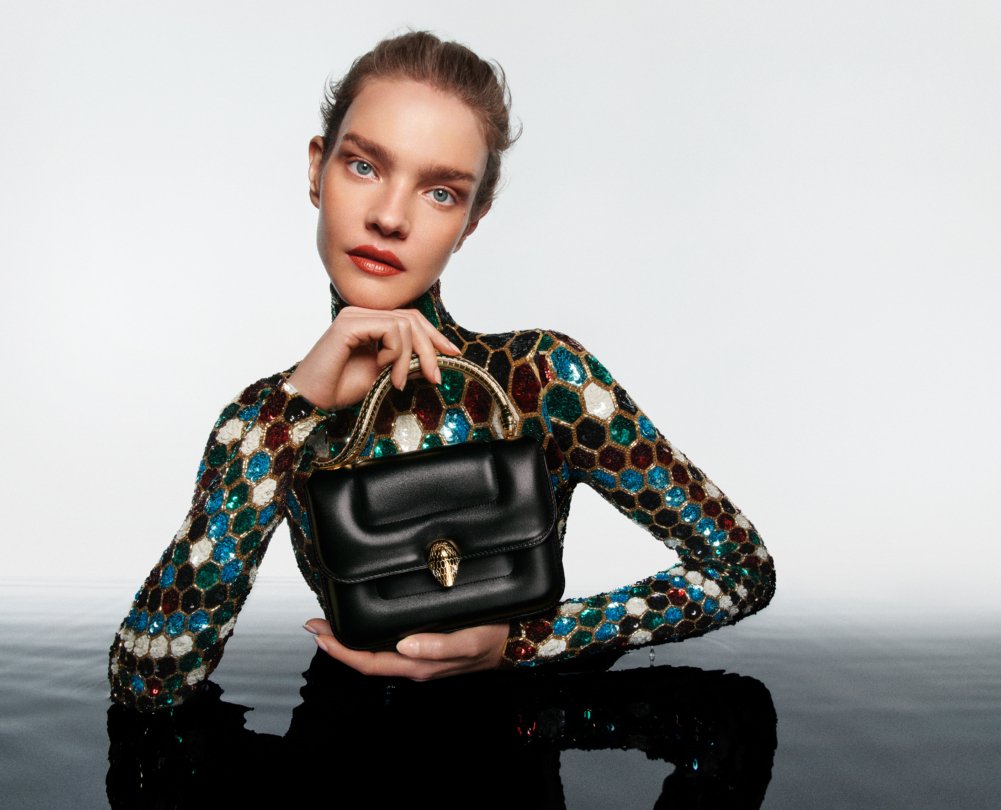 BVLGARI makes the difference again with the new creations that it brings to the field of fashion, with a collaboration that inspires and makes us fall in love and look forward to whats next. In collaboration with Mary Katrantzou, Bvlgari brings us an exciting collection of handbags that can easily be considered as works of art.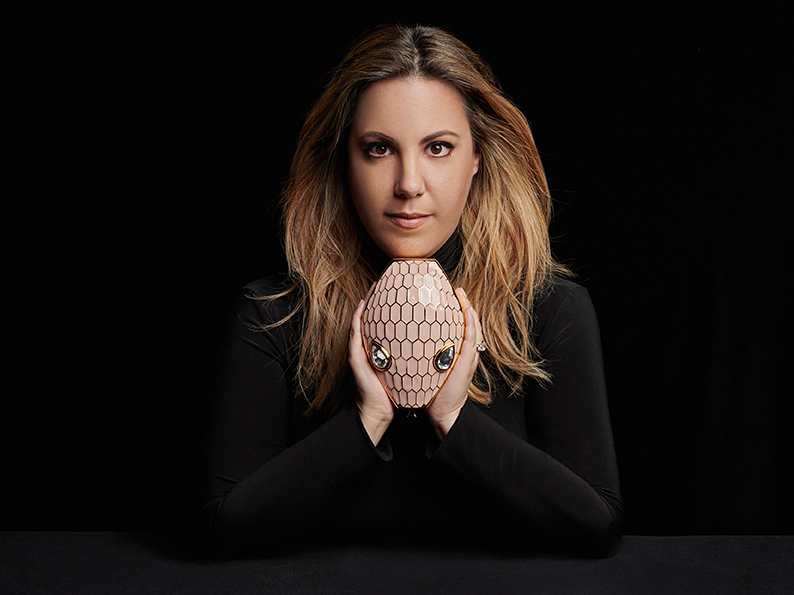 Mary Katrantzou is a designer with a global career that is adored by the international fashion scene and Hollywood.
With studies in New York and London in architecture and fashion, her clothes stand out for their geometric shapes, while her collection in 2019 was inspired by Greek ancient mathematicians.
Her collections and designs are a favorite choice for many celebrities such as Rihanna, Lady Gaga, Beyonce, Taylor Swift, Sarah Jessica Parker, Naomi Cambell, Michelle Obama and Melania Trump, while from the beginning she showed her character and got very good reviews, such as that by Vogue, which characterized her designs as "beyond any imagination", while it also earned the title "daughter of the digital revolution" for her computer-generated prints.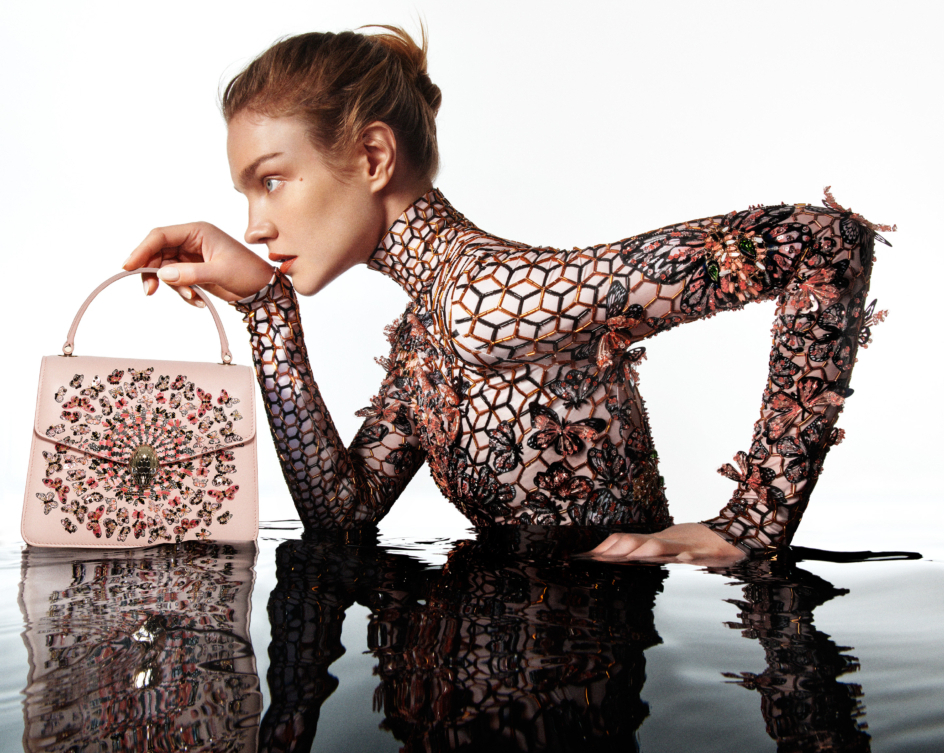 In collaboration with Fashion House BVLGARI, Mary contributed to the creation of a collection of bags, which is inspired by the famous Bvlgari symbol "Serpenti",
proving once again that fashion is an art form that through its creations and collaborations, inspires, gives messages and leaves its mark on history.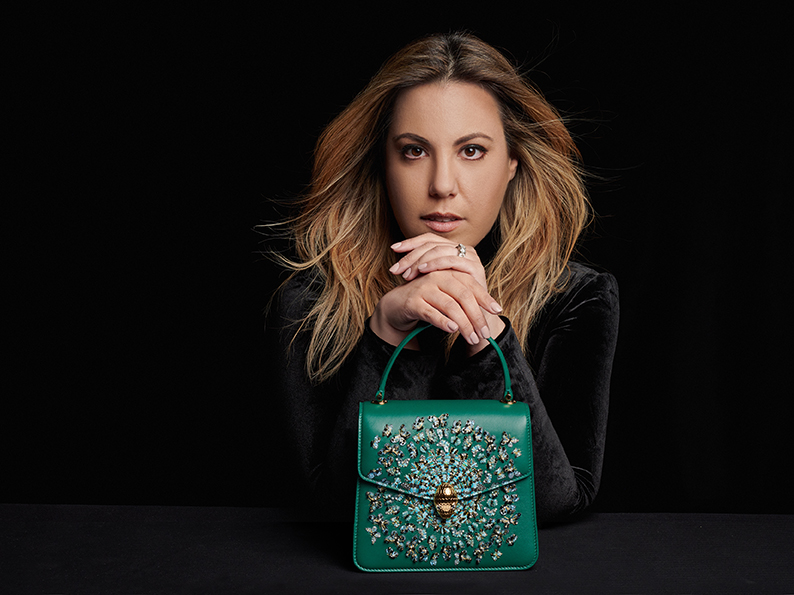 She said in a statement: "I was fascinated by the idea of ​​transformation, adaptation, progress and evolution" while referring to the great inspiration that the symbol "Serpenti" can give through its importance in terms of transformation, recovery and rebirth as it dates back to the years of ancient Rome and Greek mythology.
The ornate pieces of the collection are handmade by Mary Katrantzou and are adorned with precious stones designed exclusively for this collection and result with these wonderful bags that are works of art.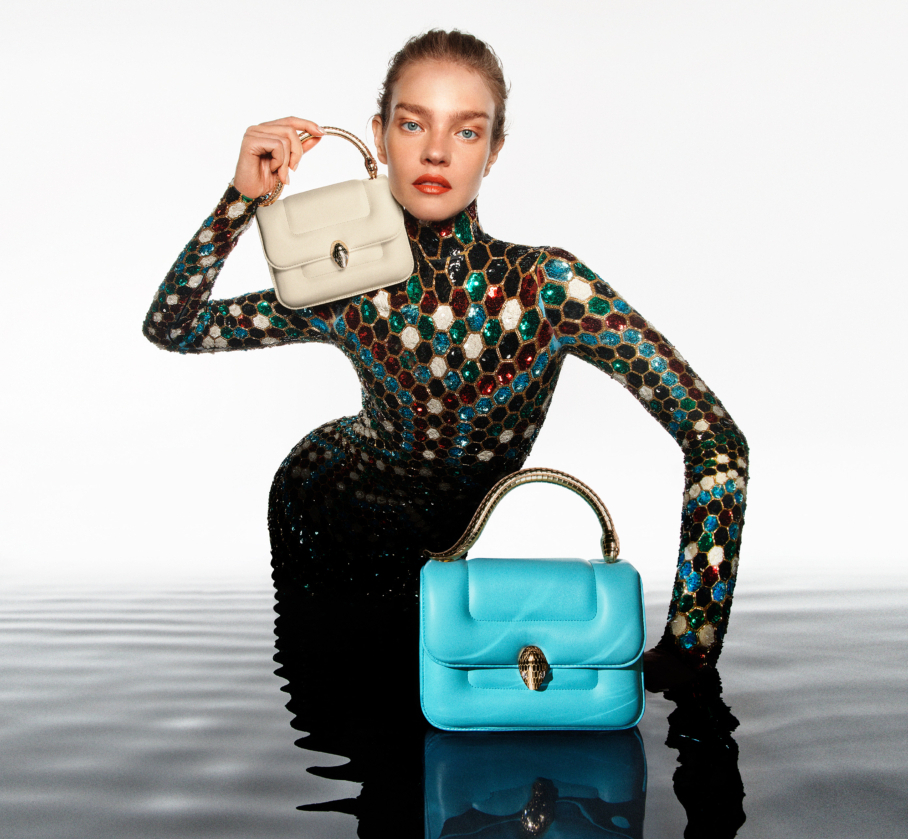 Mary Katrantzou's special love for BVLGARI started 2 years ago, at the iconic fashion show of the designer that took place at the Temple of Poseidon in Sounio, Greece, when she chose to decorate her unique creations with the fashion house's jewelry.
There are many pieces of the collection that stand out and that impressed us, however we will let you single them out and choose the ones that express you.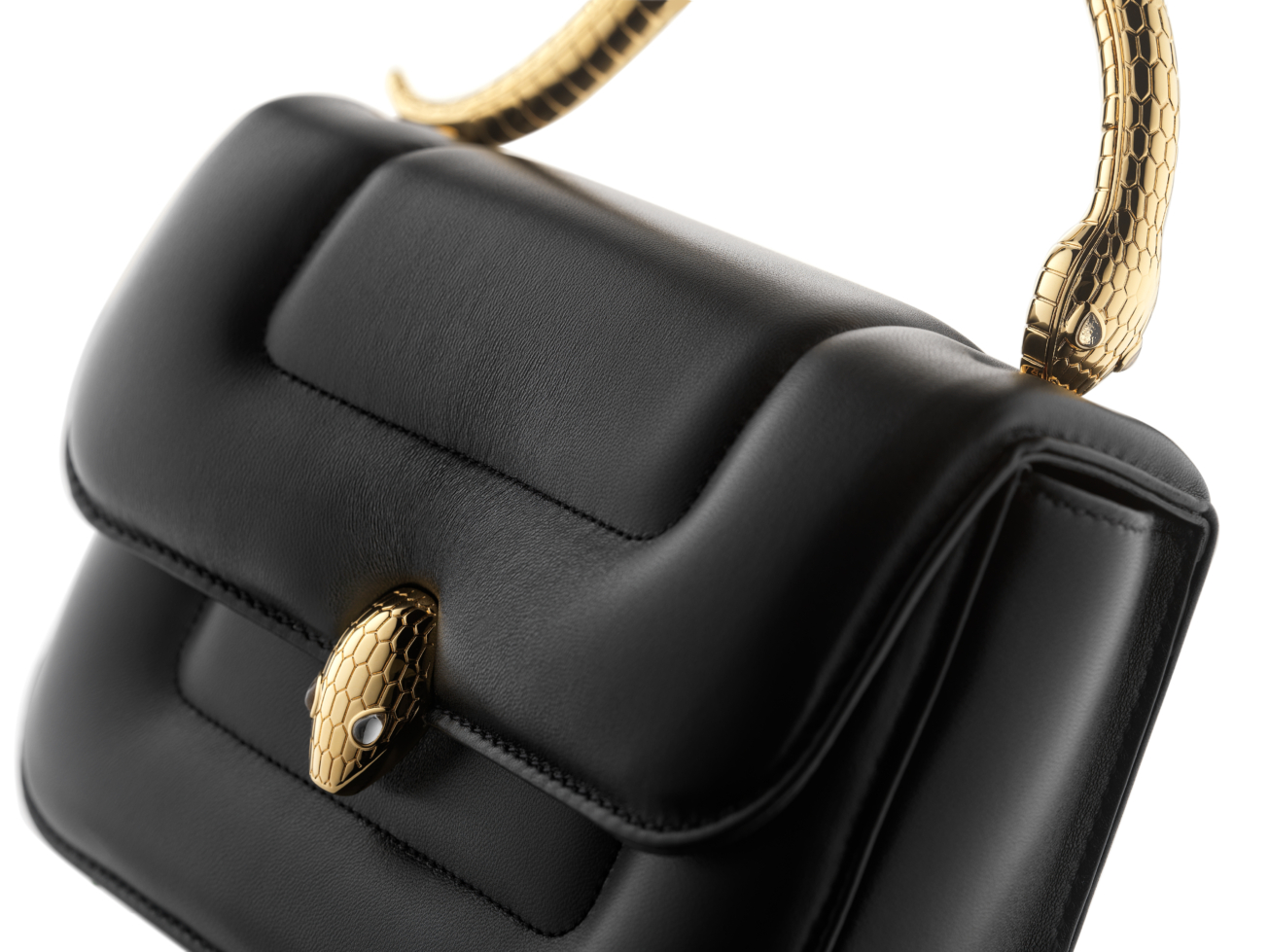 The unstoppable transformative power of Bvlgari's Serpenti and the unlimited imagination of London-based Greek fashion designer Mary Katrantzou collide in a new chapter of the famed "Serpenti Through the Eyes of" saga.
As the latest designer enlisted by the Roman Jeweller to freely reinterpret its icon Serpenti Forever, Mary Katrantzou, recognized as the "queen of prints" for her exuberant and maximalist creations, infuses her poetic and jubilant style into the mesmerising sign, rebirthing the serpent with newfound vitality and optimism.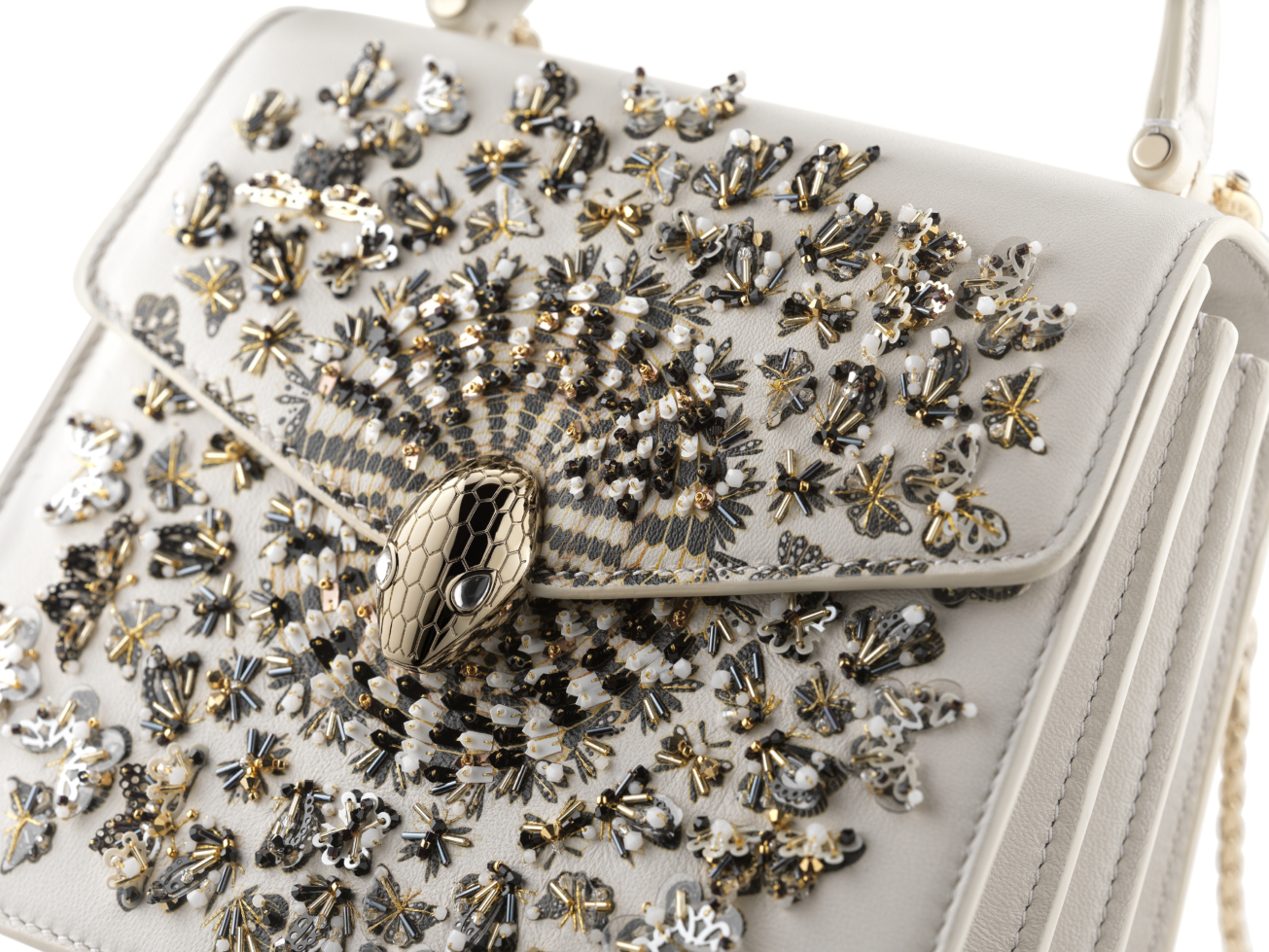 Crafting joy through Haute Couture craftsmanship, vibrant nuances and playful jewellery-inspired touches, the fashion designer introduces three new styles – the Serpenti Metamorphosis bag, the Serpenti Metamorphosis Handle bag and the Serpenti Metamorphosis minaudière - completed by a selection of textiles.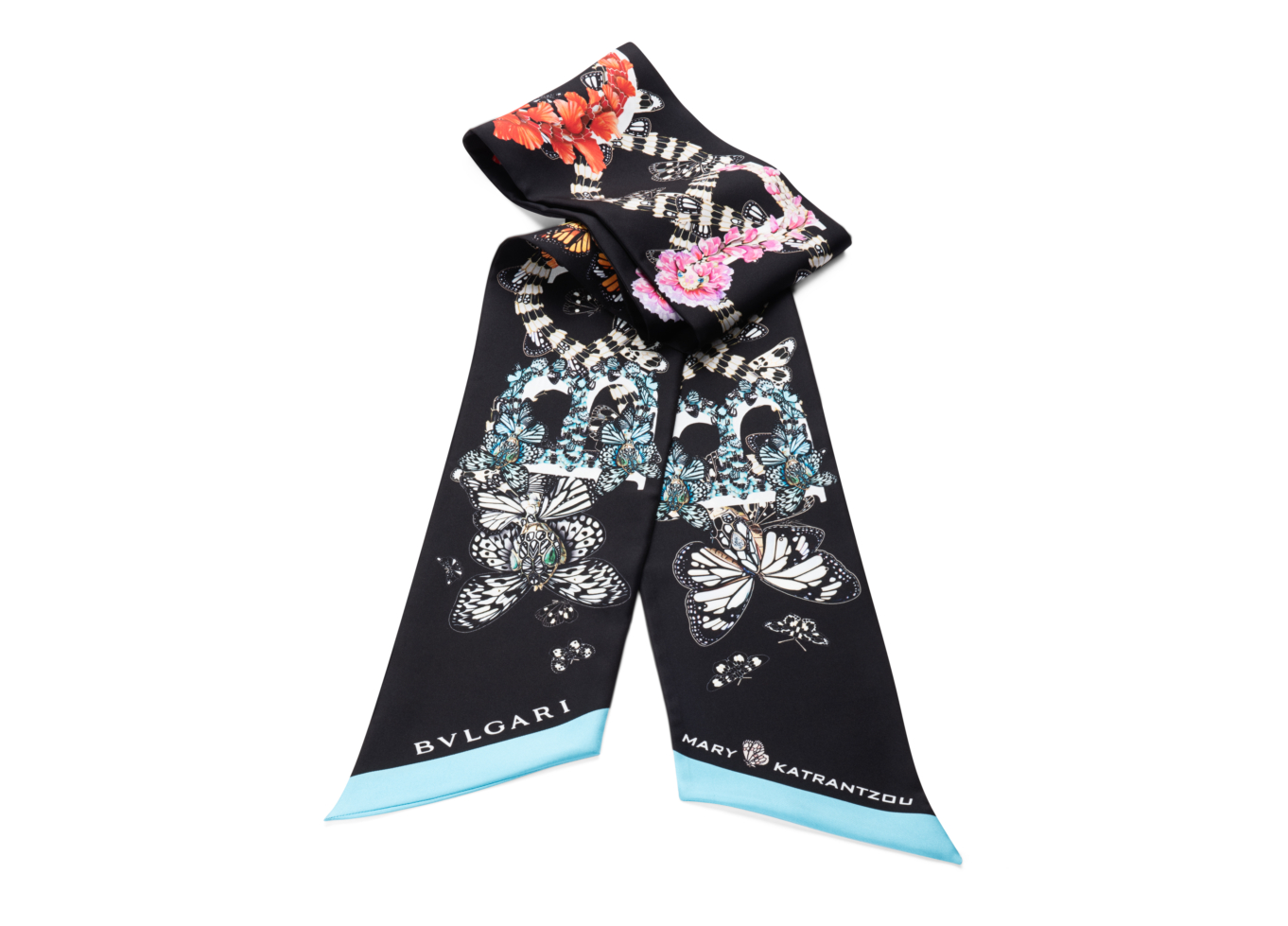 ''I wanted to first think about what Serpenti meant to me, through my own eyes", Mary Katrantzou said "Serpenti to me is a symbol of femininity, transformation and rebirth, it's symbolic nature dating back to Ancient Roman and Greek mythology. The Serpenti sheds its skin to allow for further growth and this idea of metamorphosis became the inspiration for our collaboration. Everyone experiences their own journey of growth and we all go through some type of metamorphosis through life. It is the reason Serpenti holds so much meaning.''
Connecting the snake's transformative nature with the fascinating metamorphosis of butterflies, Mary Katrantzou brings to life an optimistic message of rebirth, evolution and change. Taking the Serpenti Top Handle shape in Nappa as her canvas, the Greek designer realizes a true Haute Couture masterwork with a spectacular three-dimensional embroidery, visually depicting the transformation of a coiled serpent into a riot of flying butterflies. At the core of this whimsical design, triumphs fiercely the snakehead closure revamped by Mary Katrantzou. A calibre of craft, each Serpenti Metamorphosis bag takes more than 40 hours of work of a skilled artisan of the Montex Atelier in Paris for embroidery and the Bvlgari manufacture in Florence, and comes in White Agate, Crystal Rose and Emerald Green for the smaller size, and Black in the larger size, all in very limited quantities.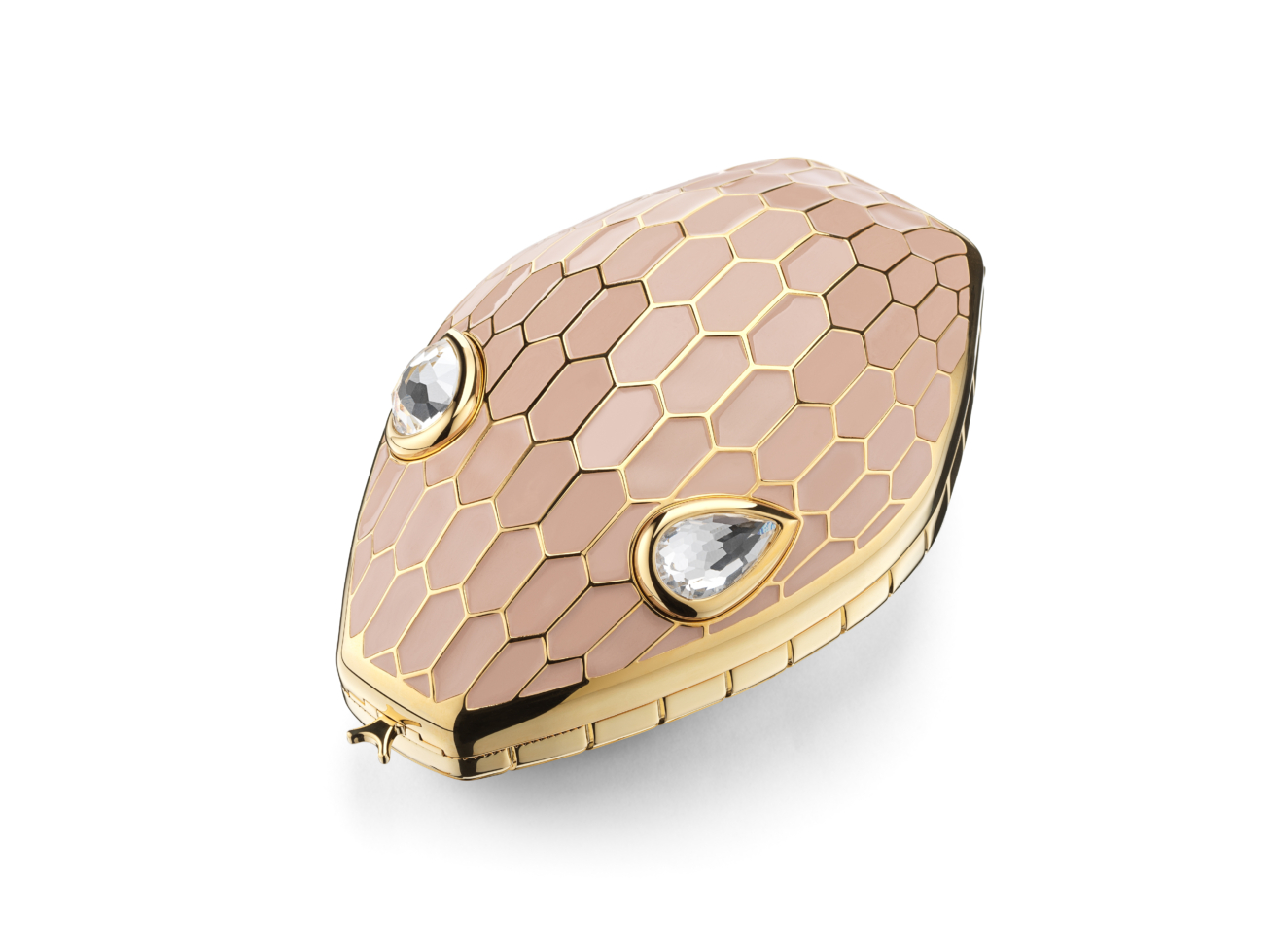 Drawing on Bvlgari's audacious jewellery DNA, the Serpenti Metamorphosis Handle bag blends an ultra-soft, incredibly smooth quilted Nappa body with an unprecedent metal top handle, reimagining with dare and distinction an iconic Serpenti heritage design. Epitomizing the concept of
metamorphosis down to the last detail, the versatile bag can morph into a vibrant cross-body, by removing the handle and attaching an exquisite golden chain strap. A perfect marriage of jewellery- inspiration and leather goods artistry, the statement piece also flaunts Mary Katrantzou's very own interpretation of the snakehead closure, topped by pear-shaped gemstone eyes and shining on a range of gem-inspired nuances, from Ivory Opal and Crystal Rose to Aegean Topaz and Carmine Jasper, through Black.
A jewel in its own right, the Serpenti Metamorphosis minaudière focuses on the hypnotic beauty of the iconic snake head, exalting the sensuality of its hexagonal scales and transfixing drop-shaped eyes. Inspired by the iconic Bulgari Serpenti watch, its a Bulgari first to be translated into a minaudière. This object of desire comes in two different styles: a small size in scintillating light gold or gold with long or short double chain strap, to be worn cross body or on the wrist, and a vibrant medium size for hand carry wearability, available with black and white, multicolour or crystal rose enamelled scales.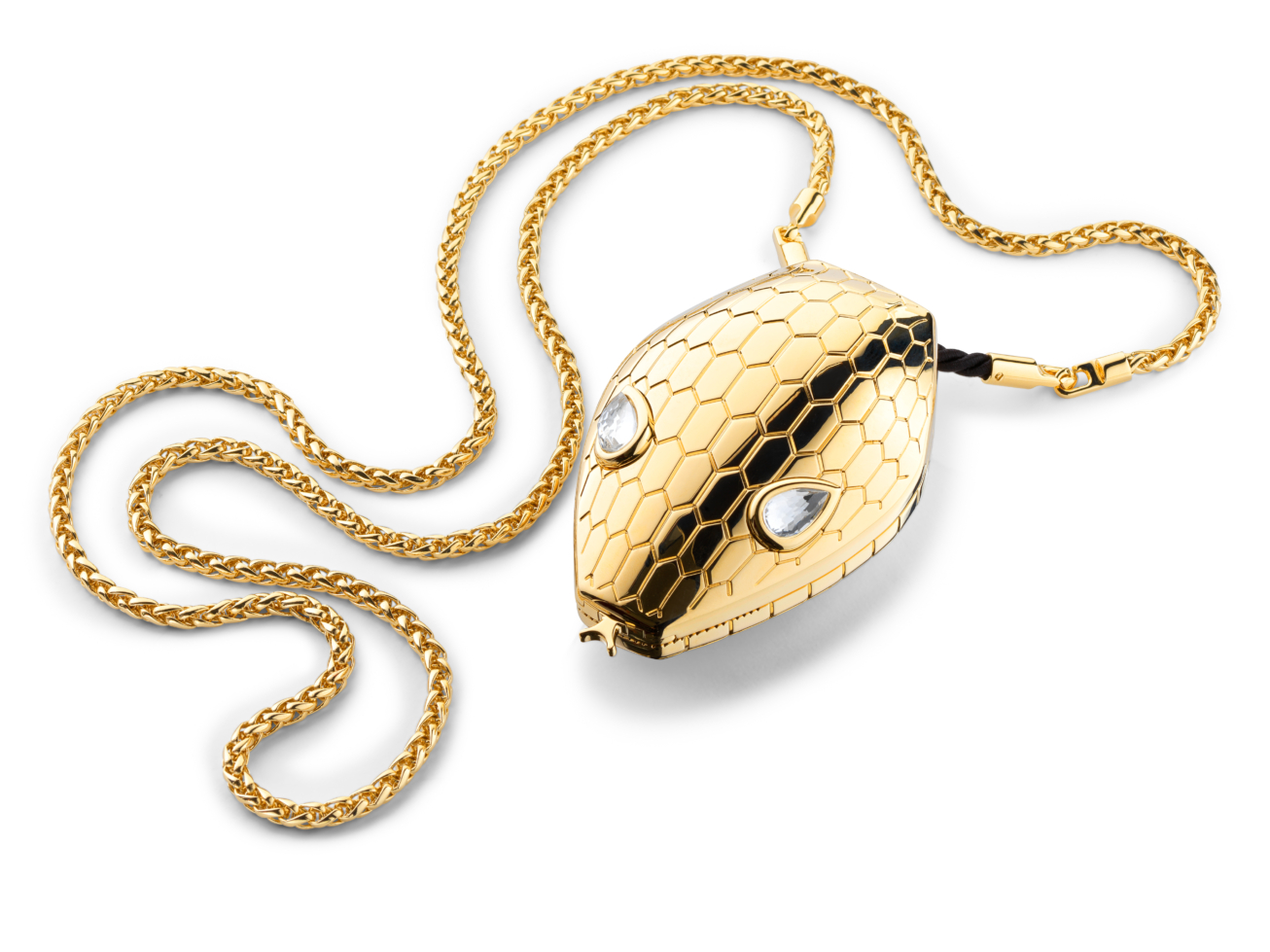 All bags of the capsule collection are completed with an internal metal tag featuring the "Mary Katrantzou x Bvlgari" signature.
Reiterating the wonders of nature's metamorphosis, Mary Katrantzou shows her mastery with showstopping patterns and colour combinations in a selection of textiles, playing on the collision between the butterfly and the snake motif, and ranging from light cashmere and silk foulards to ultra-versatile silk shelleys. The collection is unveiled through the Campaign lensed by French fashion photographer Hugo Comte and modelled by Russian philanthropist and beauty icon Natalia Vodianova, wearing Haute Couture jumpsuits specially created by Mary Katrantzou for the occasion.
''Once we decided that the theme of the collection will be Metamorphosis, I felt the campaign also needs to be centered around a woman who embodies the notions of femininity, evolution and rebirth. I immediately knew Natalia had to be the face. We both felt it would be wonderful to also partner with her charity, the Naked Heart Foundation to support their cause and communicate with our collaboration about the power of design to be meaningful. Her grace, generosity of spirit and compassion embodied all the values BVLGARI and I stand for. She is a mother, a wife, an entrepreneur and a philanthropist and to me that's the face of strength.'' - Mary Katrantzou
The capsule collection will be available in selected Bvlgari boutiques worldwide and on Bulgari.com from April 15. Online pre-orders will start from March 21st.
PHOTOS COURTSESY OF @BVLGARI