For this collection, Maria Grazia Chiuri chose to call on five female illustrators from different countries to create five animated teasers to be posted on social media before the unveiling of the Dior fall-winter 2021-2022 women's ready-to-wear collection. She asked this new generation of cartoonists to share their interpretation of femininity in the world of animation.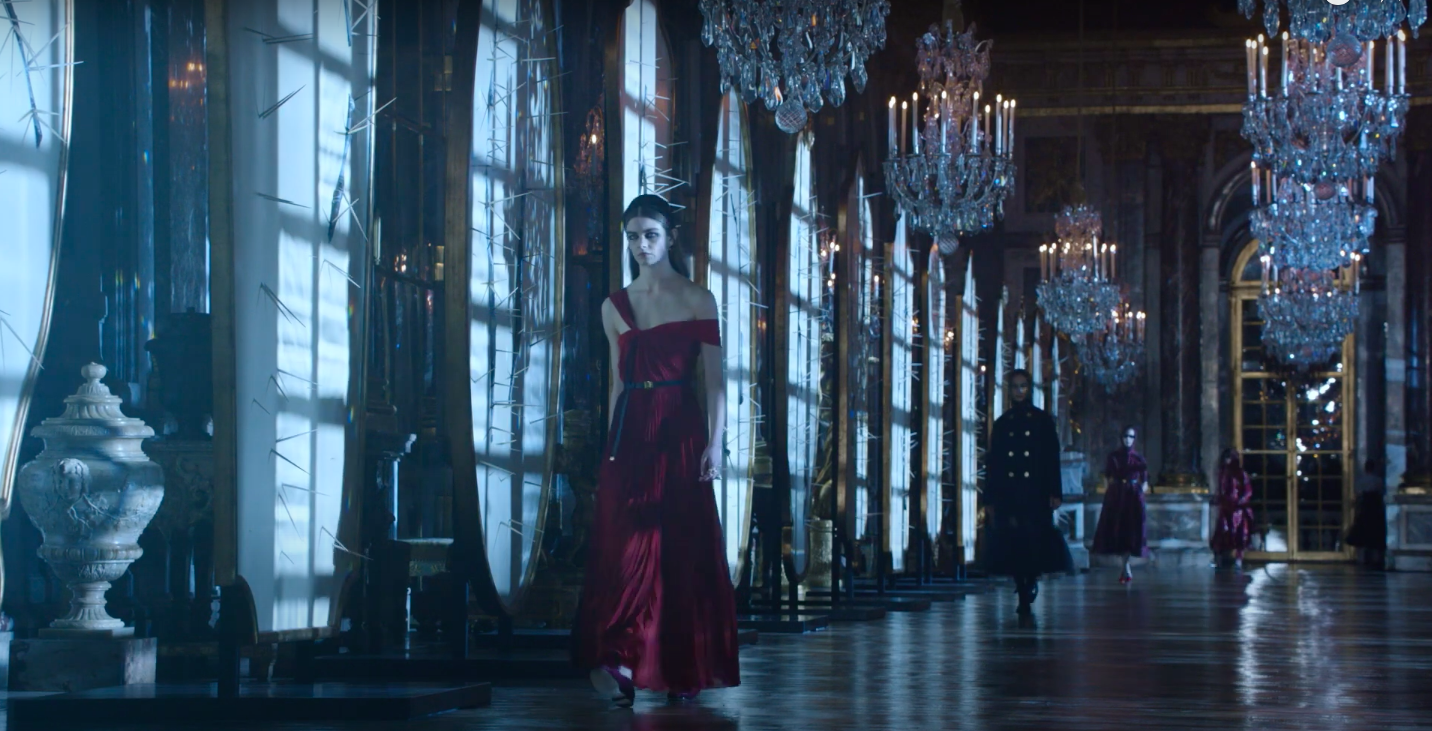 Through their unique perspectives, this project reflects their own personal experiences while highlighting contemporary representations of women in society – visions that align with and underscore the commitment of the Creative Director.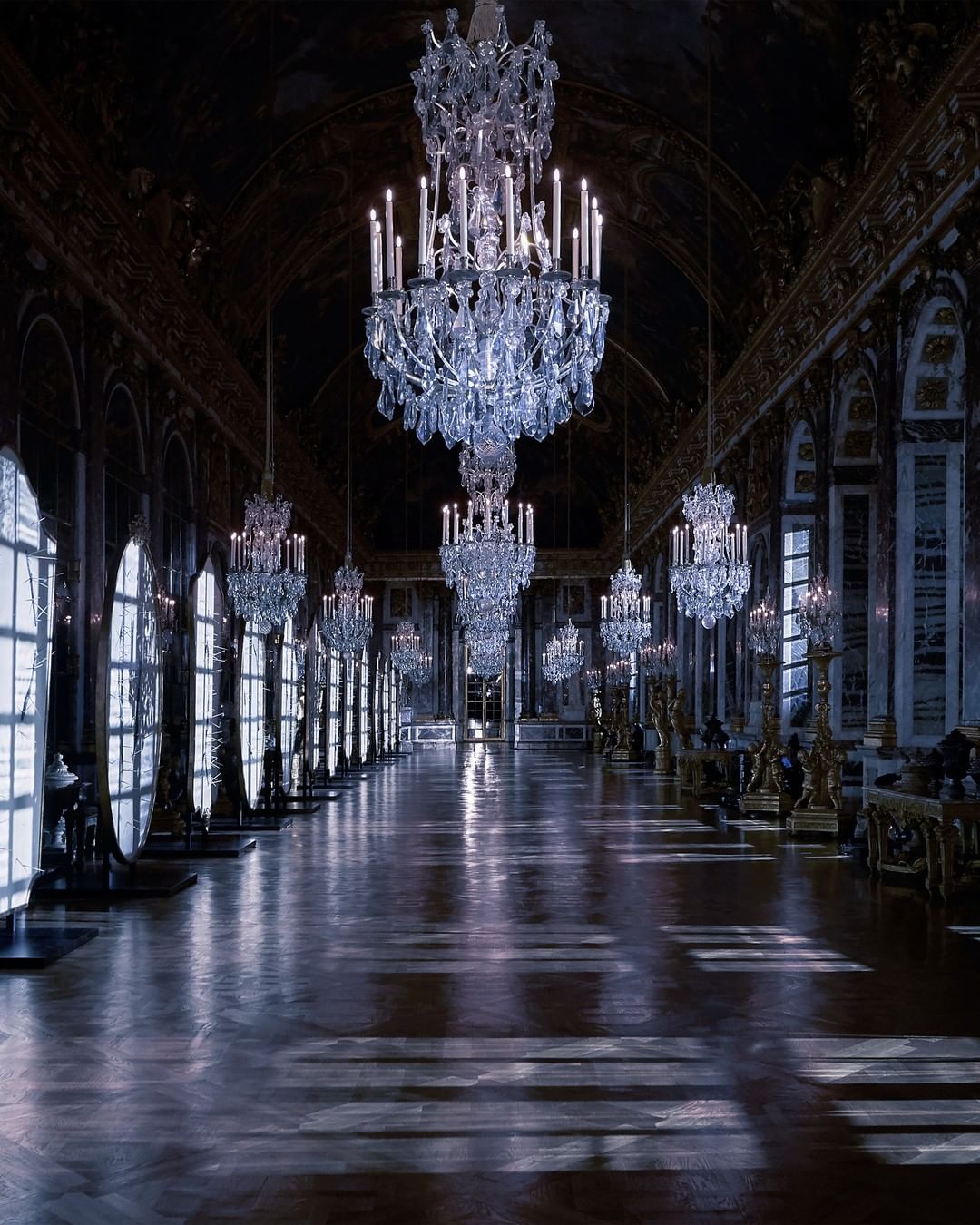 Ahead of the #DiorAW21 show being unveiled at 2:30pm CET today, take a look at the atmospheric location that is the Galerie des Glaces at the @ChateauVersailles. A powerful point of reference for Monsieur Dior, Versailles was chosen by @MariaGraziaChiuri for its profound associations with culture, especially the period in which the protofeminist fairy stories and fables that inspired her this season were being recounted in salons by pioneering women writers. Their subversive take on female identity is echoed in 'La Galerie des Ombres', the special installation by artist @SilviaGiambrone, opaque mirrors that reflect messages of the imagination.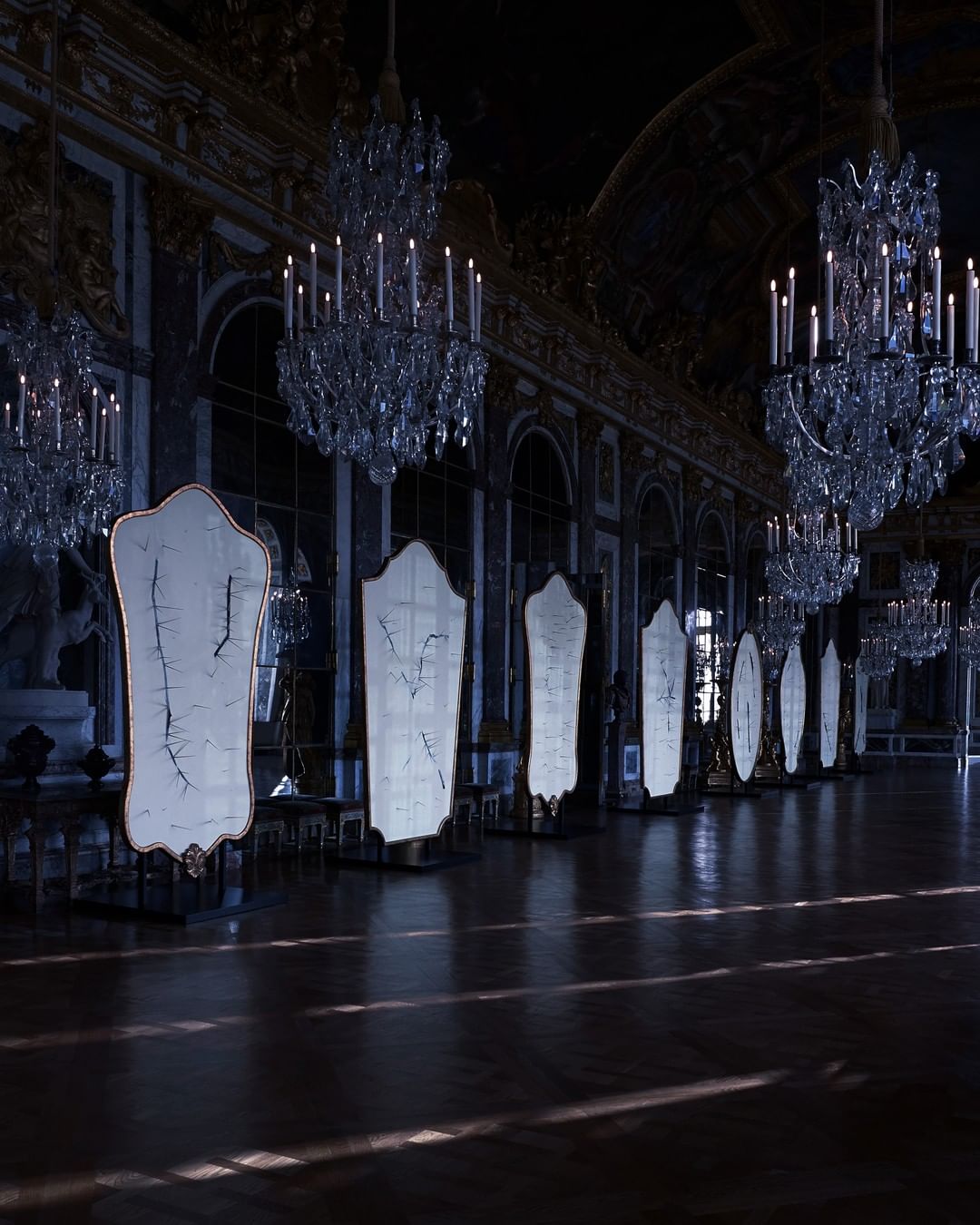 Steeped in history and renown, the @ChateauVersailles and its parkland are filled with creeping shadows at night, suggesting not only the dark intrigue that lurks beneath the surface opulence, but also hinting at the theme and mood of the #DiorAW21collection by @MariaGraziaChiuri being revealed here at 2:30pm CET today on Instagram Stories and Dior.com. The Galerie des Glaces, twinkling with crystal chandeliers and flanked by its famous mirrors, is a key architectural participant. As part of the scenography it features a specially commissioned installation by artist @SilviaGiambrone, 'La Galerie des Ombres', with the reflective surfaces of the gilt-framed mirror sculptures replaced by wax and perturbing thorns in a commentary on feminist perception and patriarchy.
PHOTOS COURTESY OF @DIOR