Like an olfactory portrait,
...Orphéon takes you back to the environment of an emblematic place in Paris in the 1960s.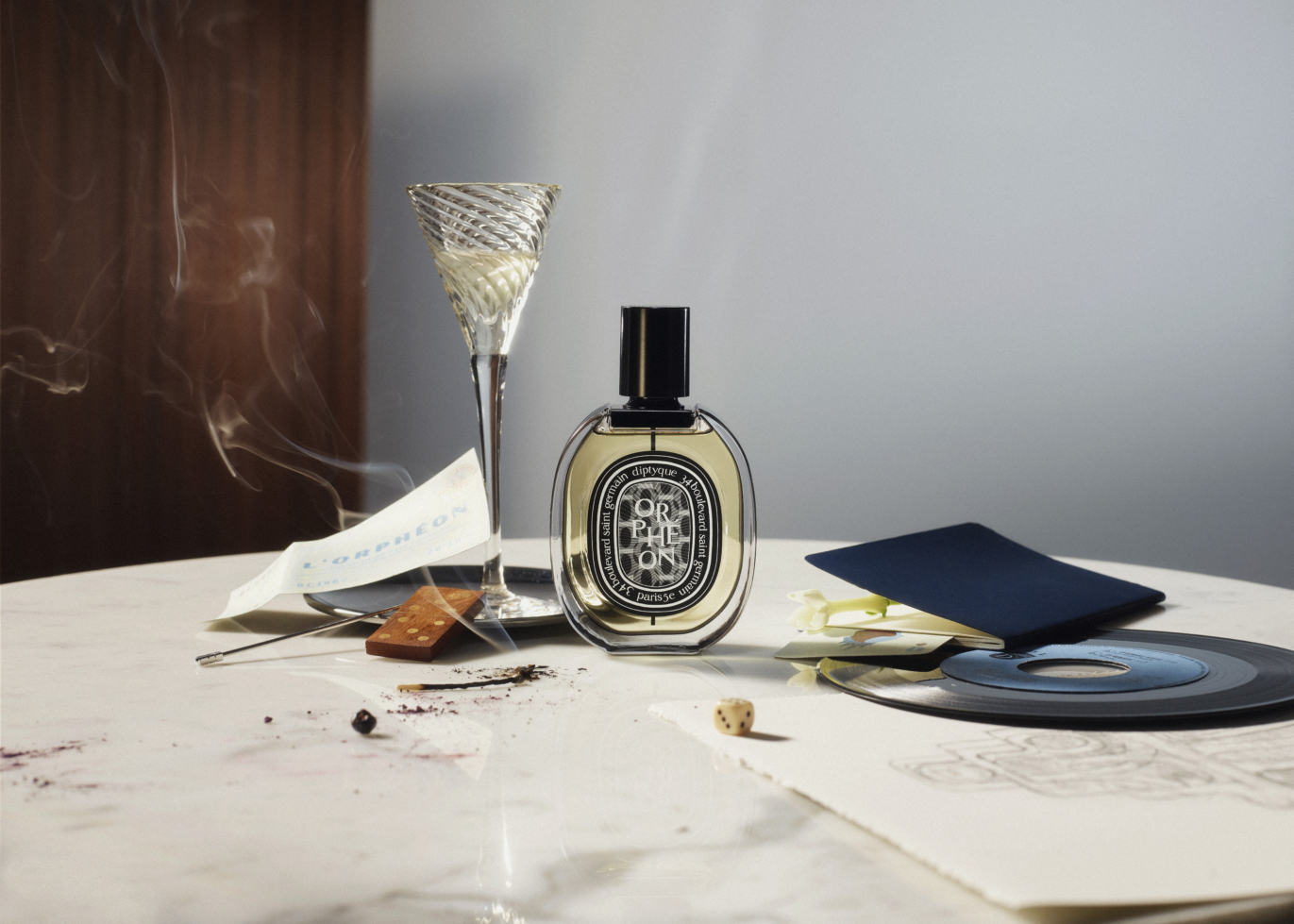 The comfort of patinated wood, the vapours of alcohol, the musky linger of the make-up powder from the artists and their muses... Everything is present, in a floral and bright woody scent. The magic of a composition mixes the heat of the tonka bean, the depth of cedar, the richness of jasmine and the vivacity of juniper berries..
Inspired illustrations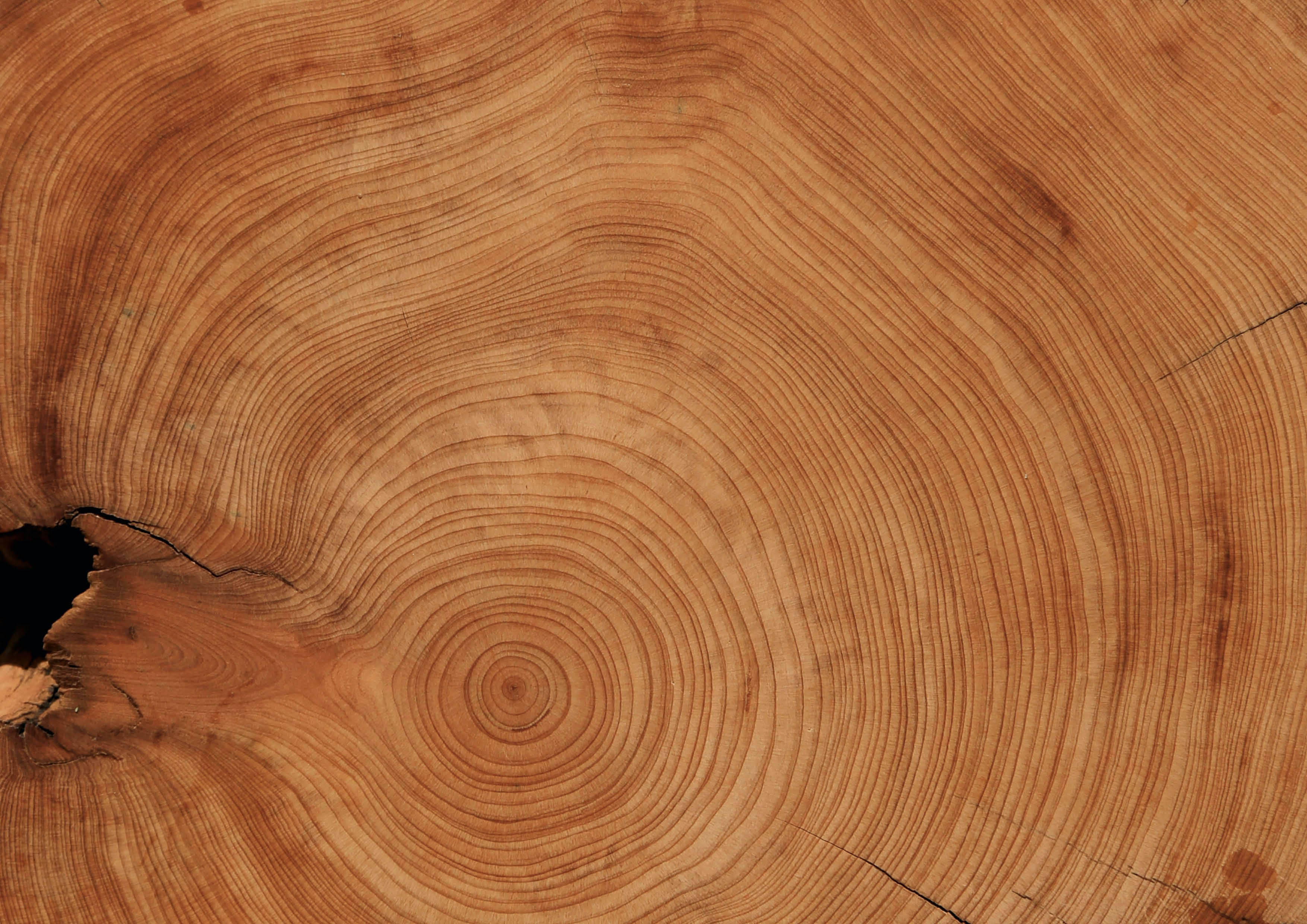 Story of the origins, genesis of a friendship, epic of a creation... At diptyque, so many stories are told through illustrations. For Orphéon, the artist, Gianpaolo Pagni has interpreted the festive atmosphere of this Parisian night club bar in the Saint Germain quarter in the 1960s.
Back side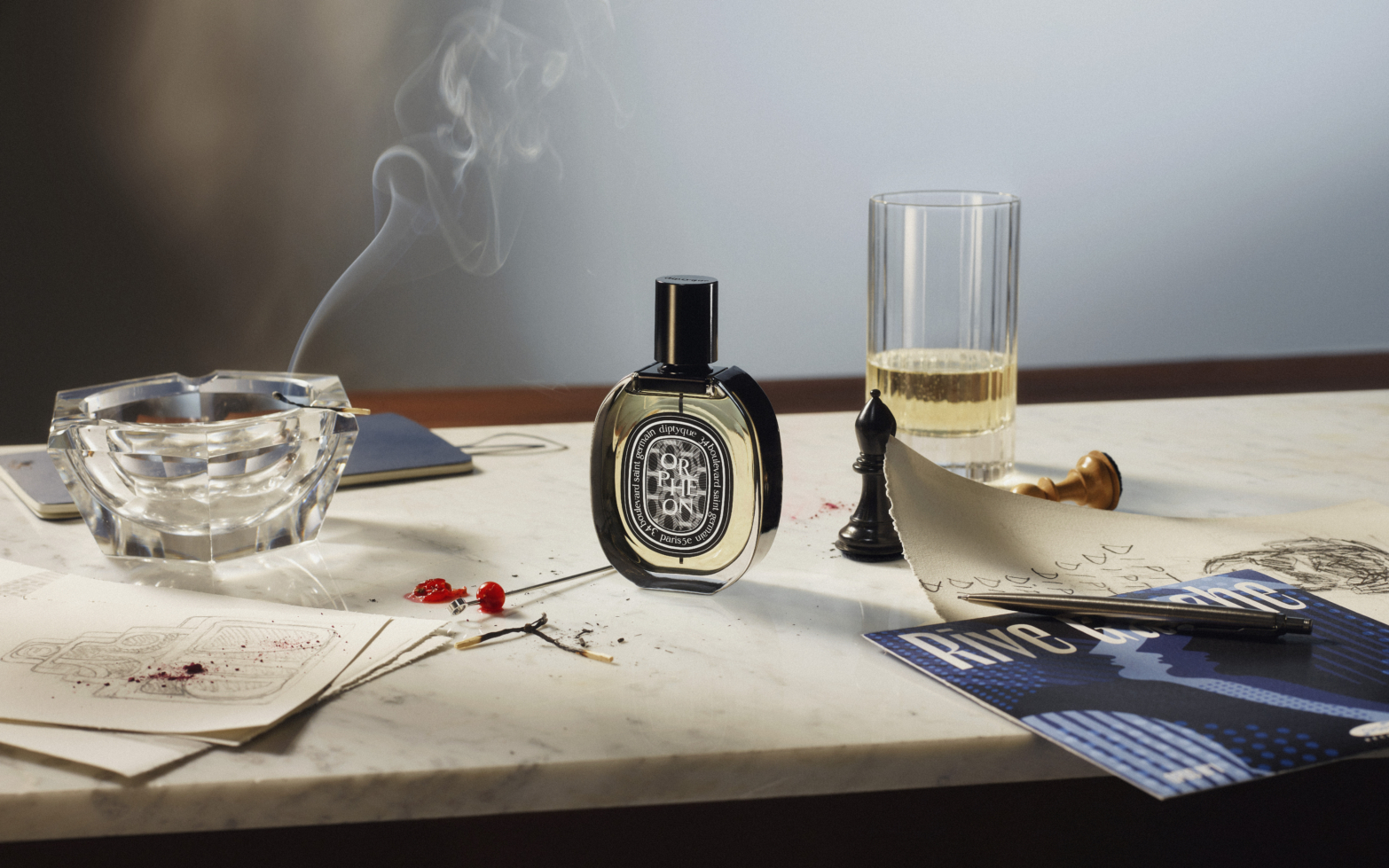 The reworking of a historical motif from the Maison's archives with three different profiles. We can see the artistic collective of its origins together with the founding trio of the house, Christiane, Desmond and Yves. Envision the triptych which has formed the spirit of diptyque for 60 years: the Maison, the perfumer, the illustrator.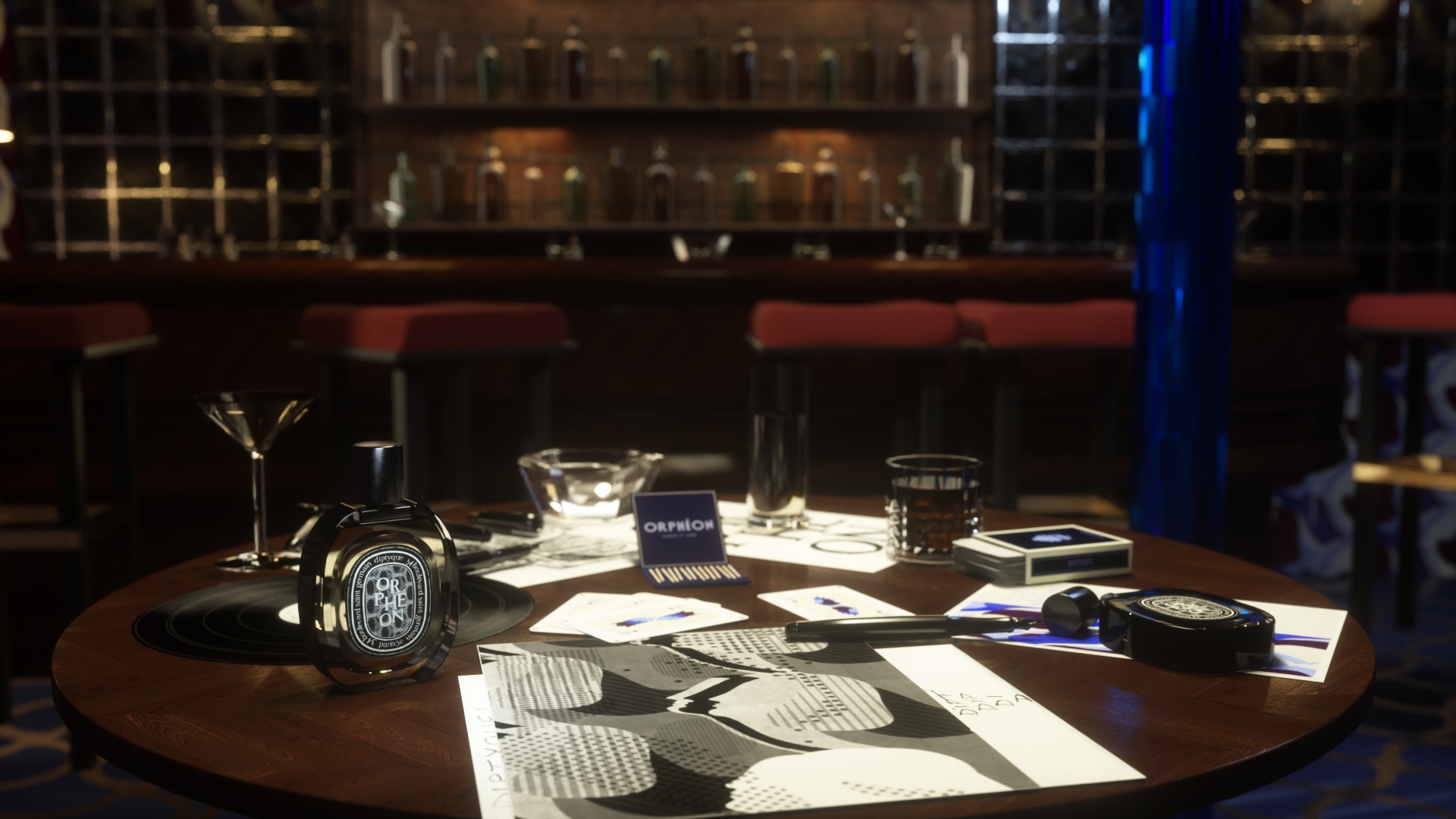 In the 1960s, the Saint-Germain quarter in Paris lived to the beat of all-nighters and artistic encounters.
Orphéon was one of the bars buzzing with energy, where the founders of diptyque liked to meet up. The atmosphere was warm and people could relax to the sound of jazz...
The new Orphéon eau de parfum is the olfactory tribute to this unforgettable place and pays homage to diptyque's legendary background.
Warm tonka bean, deep cedar, rich jasmine and vivacious juniper berries combine in a fragrance that is fresh, floral, sensual, woody. And of course gender-free.
Did you know ?
Today, all that remains of Orphéon is a faceted blue column in the back of the boutique at 34 boulevard Saint-Germain.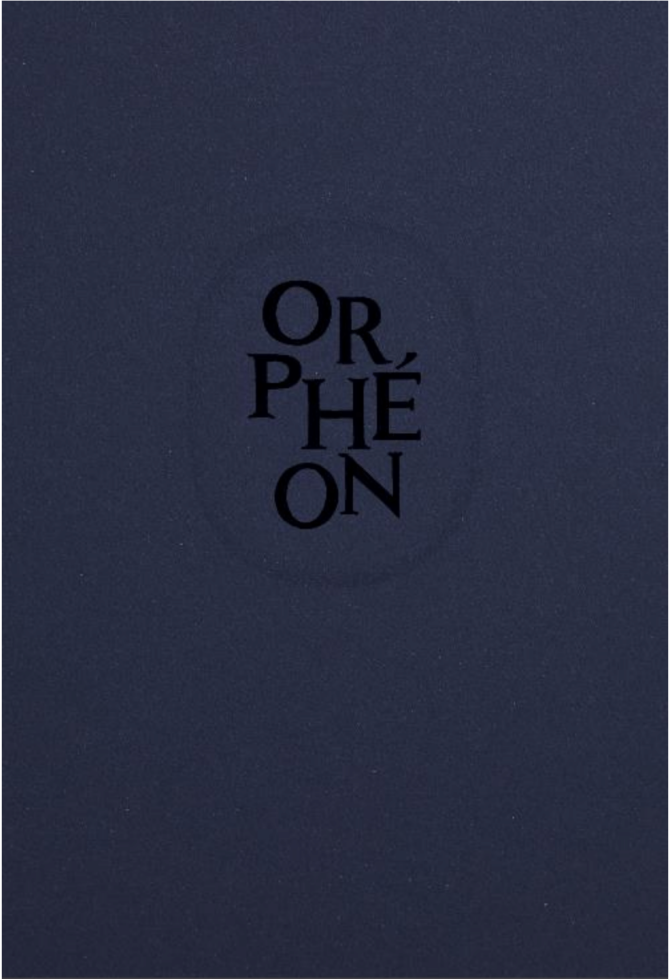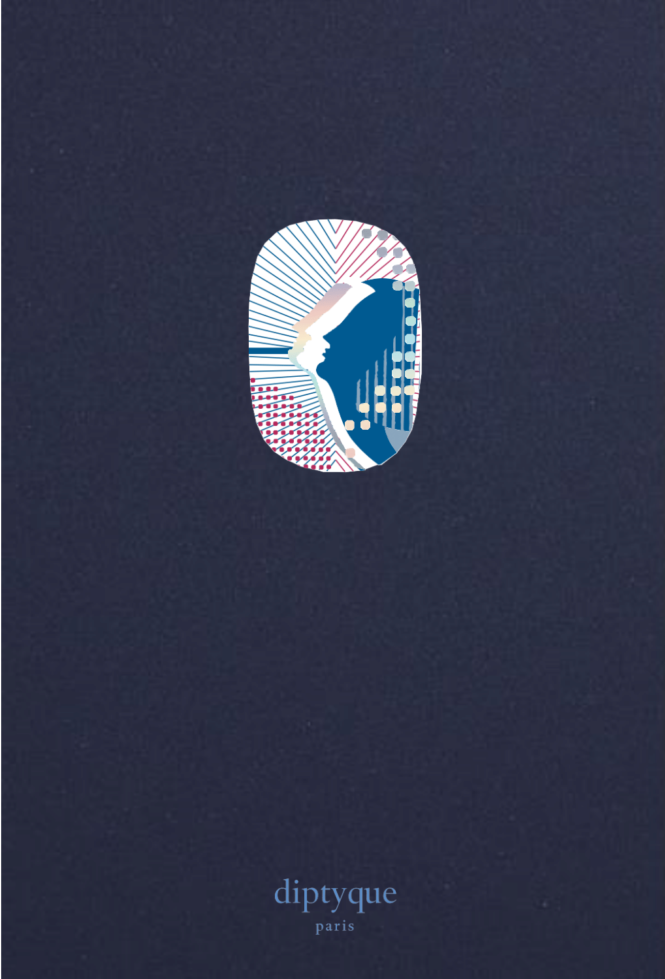 PHOTOS COURTESY OF @DIPTYQUE