ISABEL HITS THE STREETS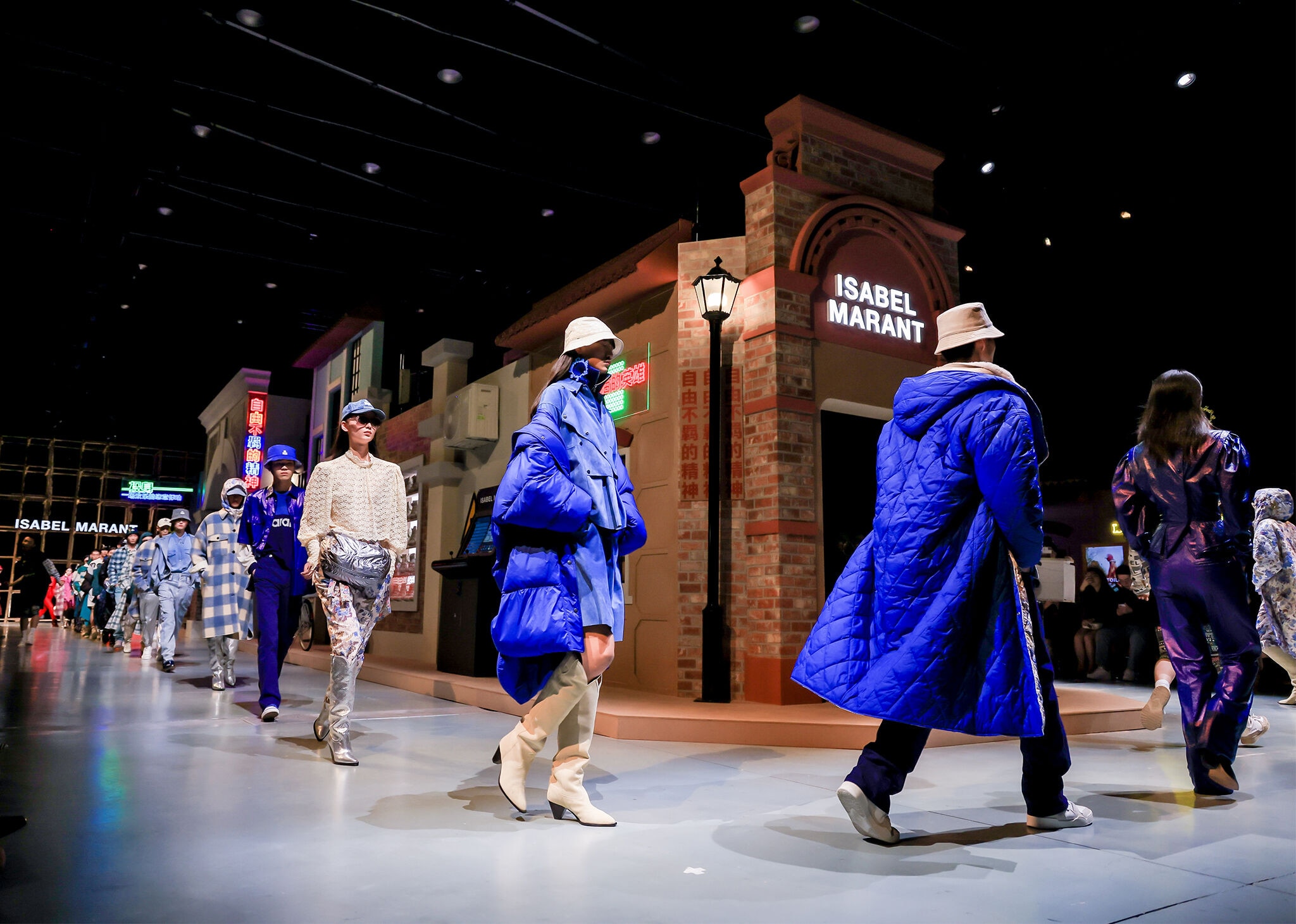 Isabel Marant Hits the Streets of Shanghai
An exclusive and innovative event live from Shanghai with a celebration of its colors, effervescence and lights, its people and their lifestyle.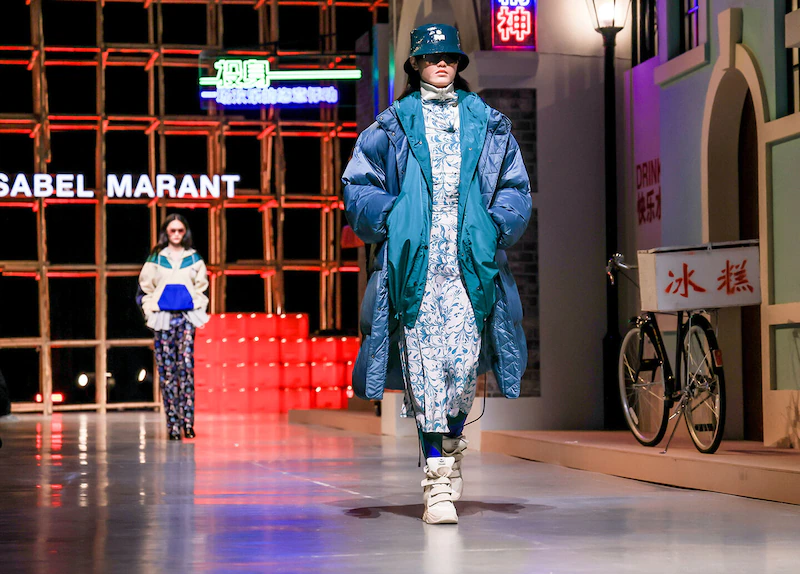 Kicking off the evening, a dance performance is staged along the colorful sidewalks of the imaginary city, transformed into a miniature reproduction of the busy streets of Shanghai.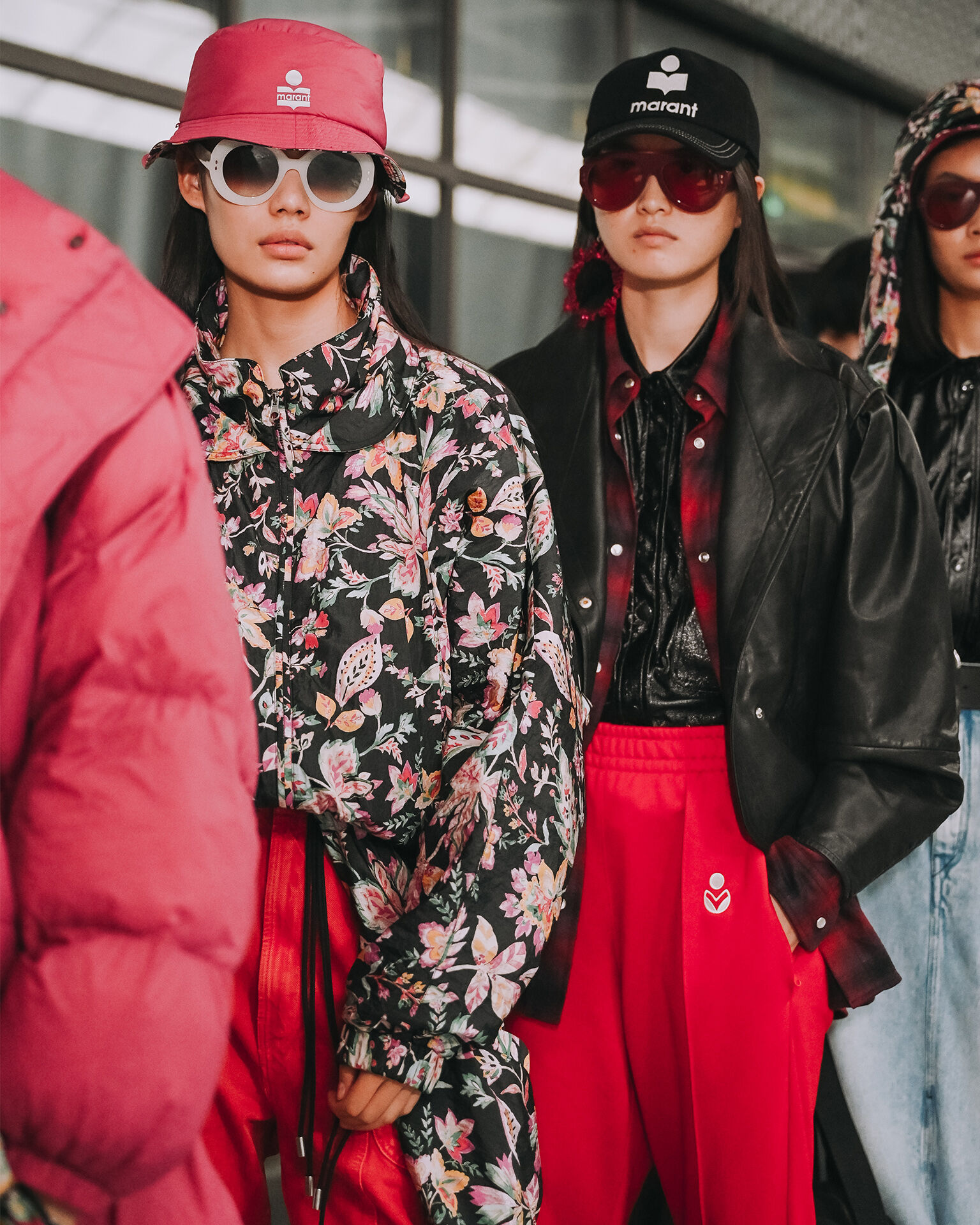 Endlessly taking inspiration from the streets of the world, Isabel unveils a new concept, custom-tailored for Shanghai.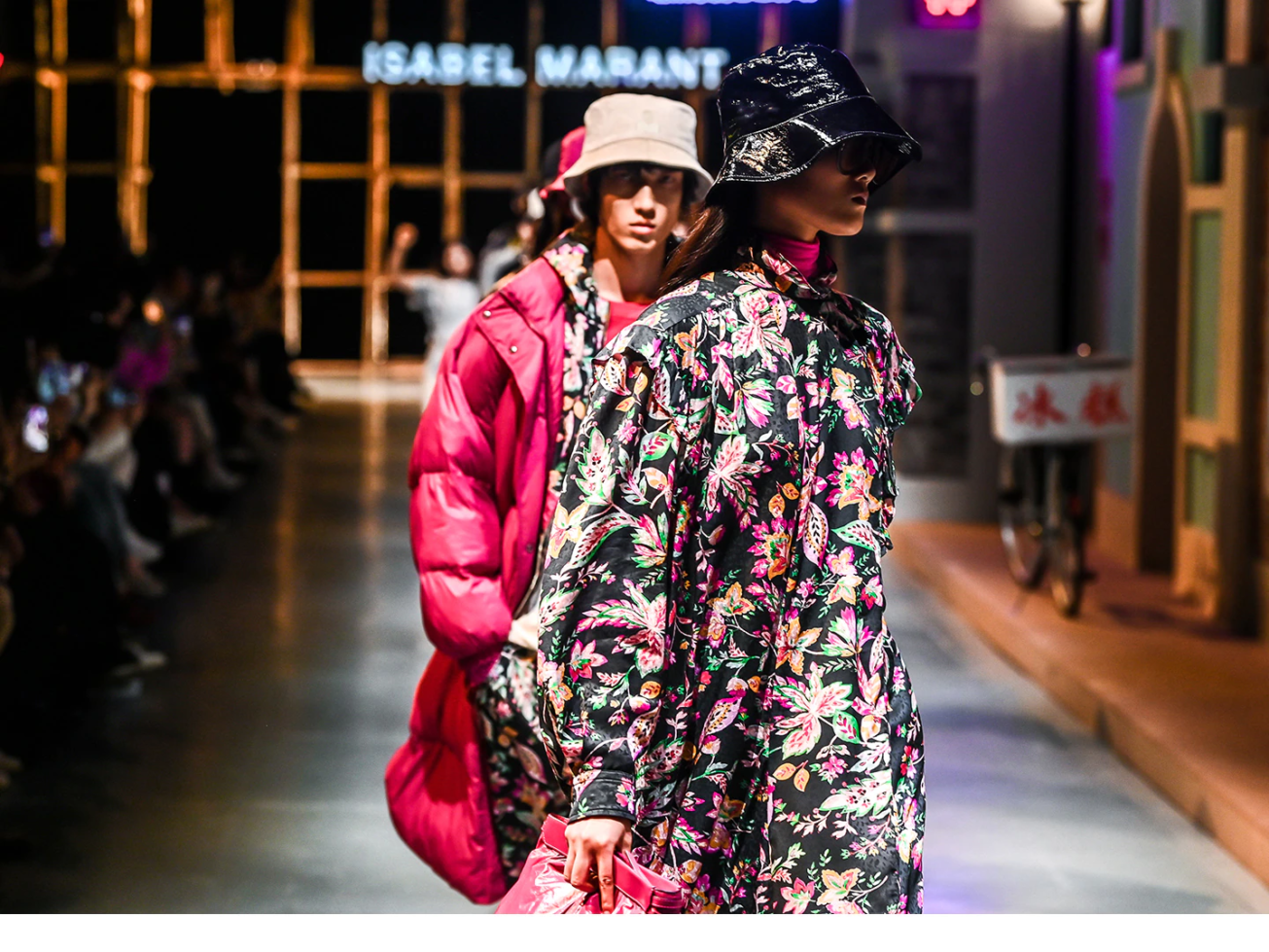 A party, a festival and a fashion show all in one, "Isabel Marant Hits the Streets", the first major event and first runway show of the brand outside of Paris, took place on October 13th in the very heart of the Chinese megacity.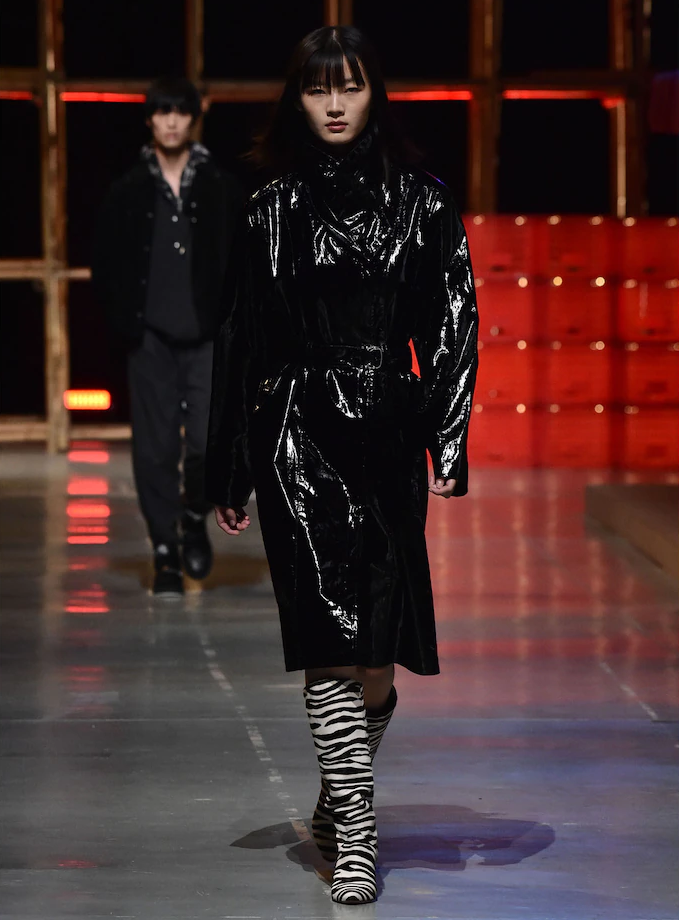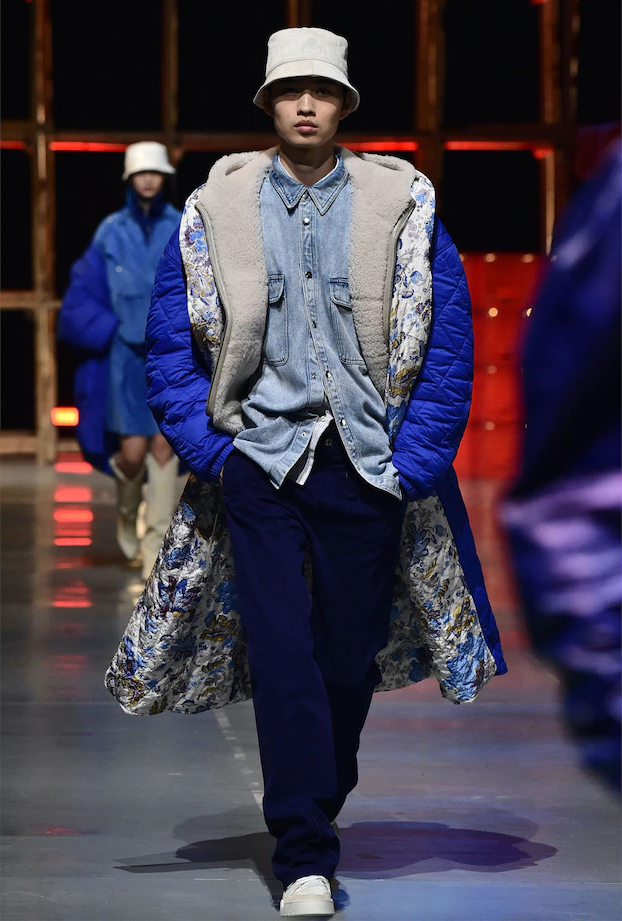 Women's and men's looks reveal layerings of floral patterns and technical fabrics, romanticism and radicalism.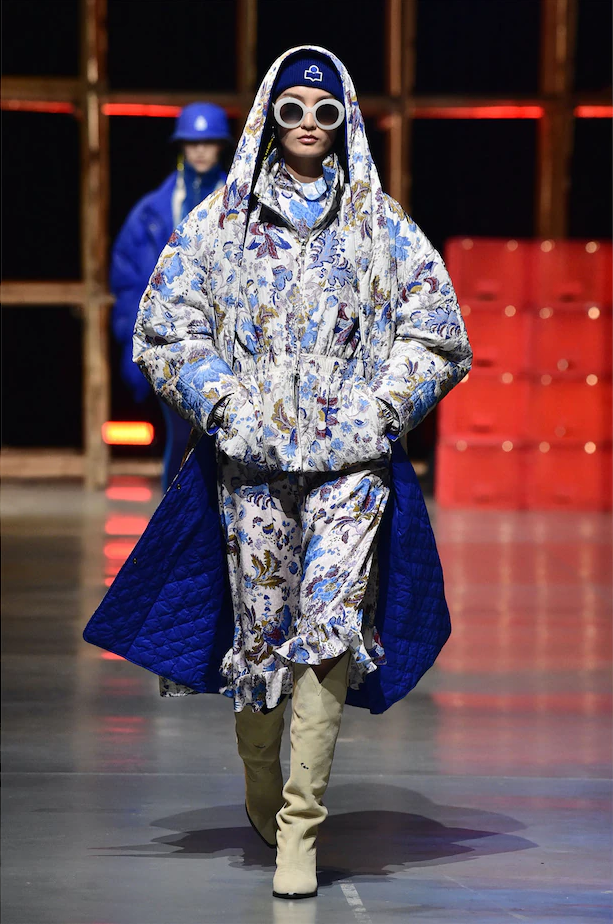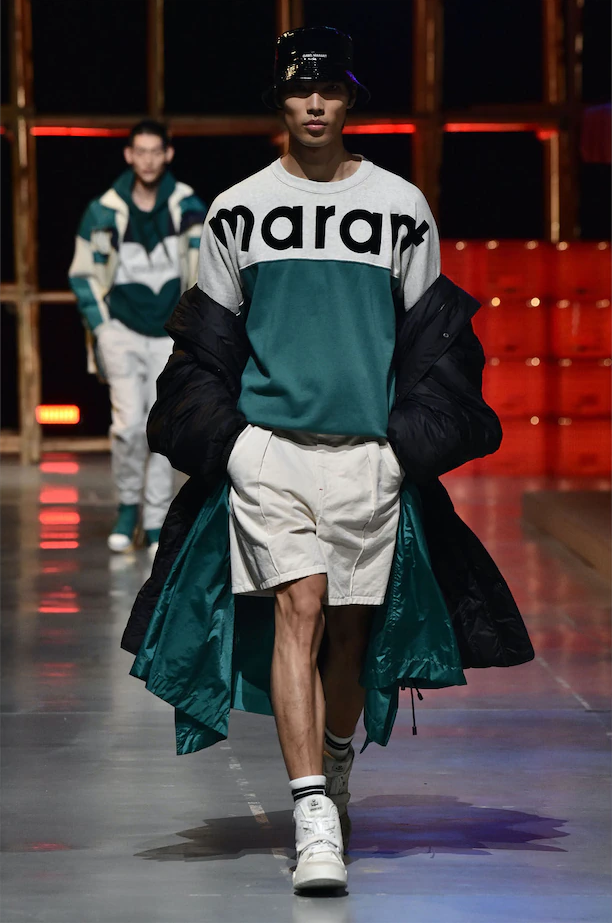 A capsule in collaboration with Chinese artist He Han, showcases emblematic pieces reinterpreted with two new patterns - including a limited edition of the Balskee, the iconic wedge sneakers.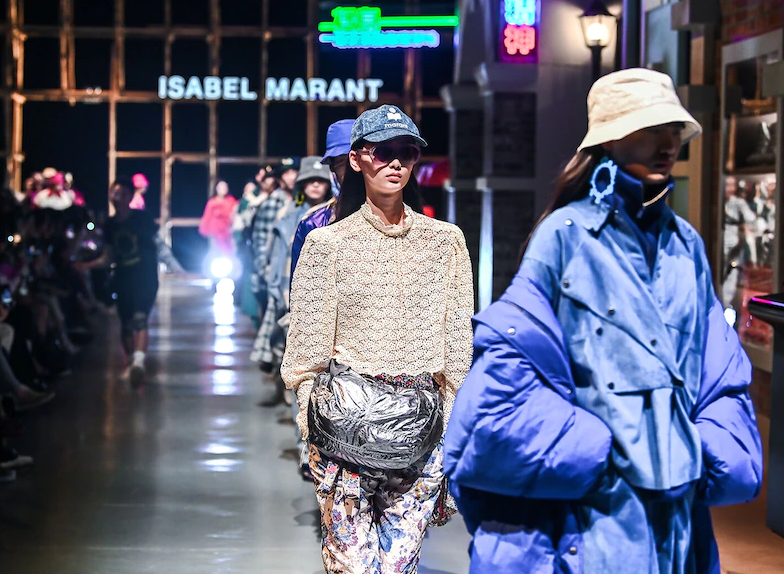 PHOTOS COURTESY OF @ISABEL MARANT