The latest Louis Vuitton collaboration intertwines the exquisitely illustrated world of renowned Italian artistic design atelier Fornasetti with Nicolas Ghesquière's strikingly contemporary design.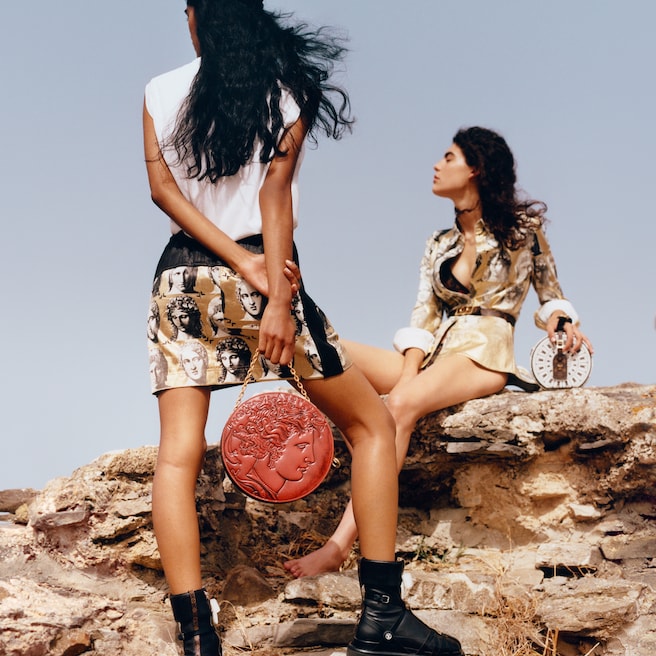 THE CAMPAIGN
Marking the debut of the collaboration, Nicolas Ghesquière's Fall-Winter 2021 collection integrates Fornasetti's distinct visual universe into multiple designs. Embodying the two Maisons' shared sense of experimental traditionalism, the collaboration is an effective blend of Louis Vuitton's forward-looking creativity and craft and Fornasetti's magical and visionary depiction of the world.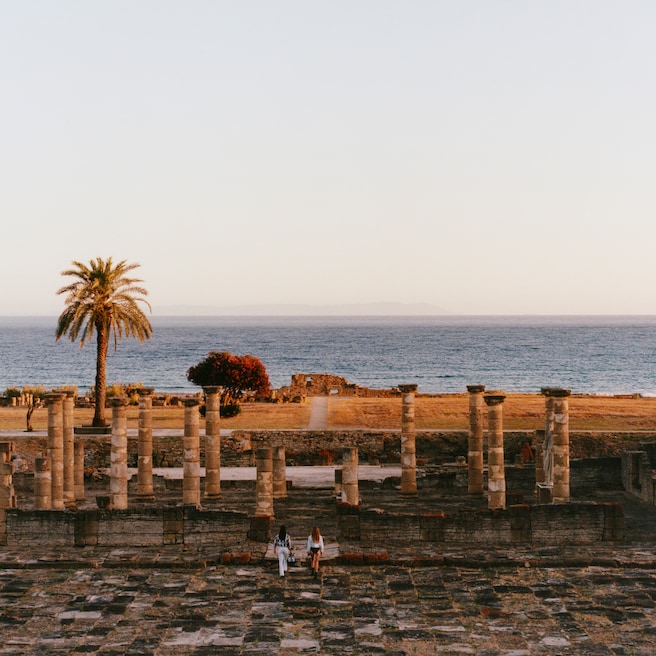 THE COLLECTION
The collection uses a rich combination of color, textures, and traditional, cutting-edge techniques including jacquard, embroidery and laser printing. Featuring a broad selection of Louis Vuitton products, the collection draws on Fornasetti motifs, such as buildings, locks, keys, and portraits.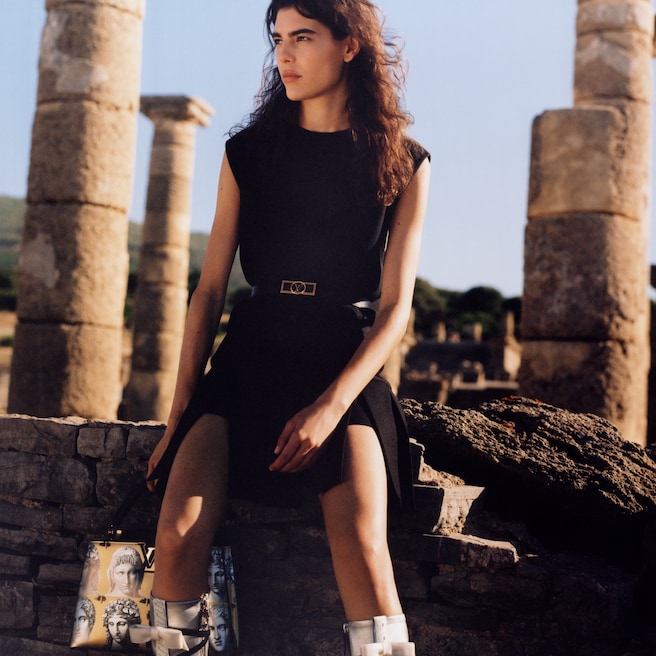 These include a captivating version of the Cannes bag in transformed leather, beautifully embellished with a Fornasetti black-and-white architectural drawing and reminiscent of the Renaissance-era Baptistery in Florence, and a reworked Petite Malle that seems to have been inflated and covered with a dome printed metallic leather, creating a striking optical illusion.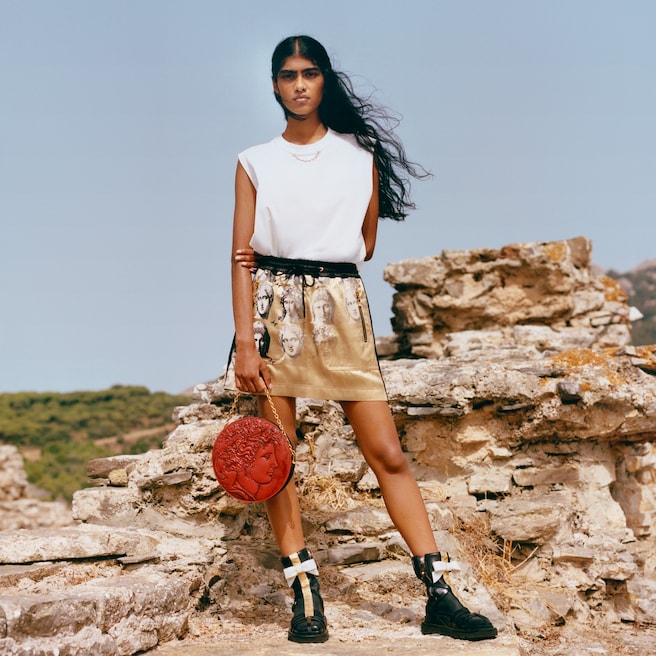 SAVOIR-FAIRE
Showcasing Louis Vuitton's savoir-faire, the Louis Vuitton x Fornasetti parka features an haute-couture embroidery technique with petal-like gold fabric that adds texture and volume to the lining. The exterior is adorned with Fornasetti ancient figures, using a special technique on a gold fabric with a gradient effect.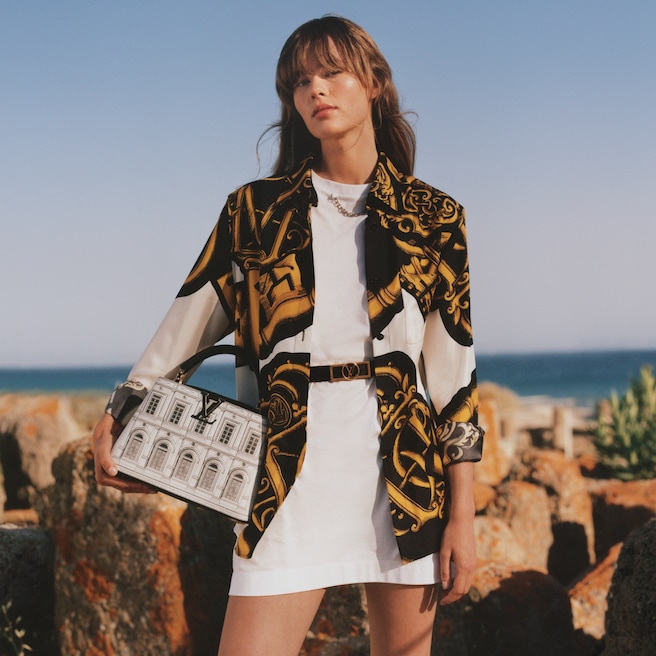 All people in this campaign:
Hill & Aubrey- Photographer
Fanny Ourevitch- Fashion Editor/Stylist
Lukas Tralmer- Hair Stylist
PHOTOS COURTESY OF @LOUIS VUITTON