Sponsorship
Under our corporate sponsorship policy, we support activities of popular interest in Vaud, focusing on sports, culture and the economy. We are involved in some of the biggest events in the Canton, reflecting our close ties with both our customers and the broader community.
Sports
Sports activities are a key part of the social fabric of Vaud and are central to our sponsorship policy.
We have sponsored Lausanne Hockey Club (LHC) since 1987 and Football Club Lausanne Sport since 2011.
We also support up-and-coming talent through our sponsorship of the Association cantonale vaudoise de football (ACVF), the Fondation Foot Avenir (which supports budding Young players in Vaud), Mérite Sportif Vaudois, and Fondation d'aide aux sportifs vaudois.
We sponsor a range of family-oriented activities as well. We have, for example, been supporting the Lausanne 20K race since it was first held. And this is just one of the many local sporting events we back.
What's more, we provided financial support for the construction of the Centre Sport et Santé (CSS) at the University of Lausanne and EPFL, a sports facility that promotes regular exercise.
Culture
Cultural activities are a fundamental part of life in Vaud and a key component of our sponsorship policy. The Théâtre de Beausobre, Théâtre du Jorat, Théâtre de Benno Besson and exhibitions at the Fondation de l'Hermitage in Lausanne are all examples of local cultural events and organizations that have received our backing. In 2013, we furthered our commitment to local culture by donating to the museum foundation for the Musée cantonal des Beaux-Arts (mcb-a), the Musée de design et d'arts appliqués contemporains (mudac) and the Musée de l'Elysée.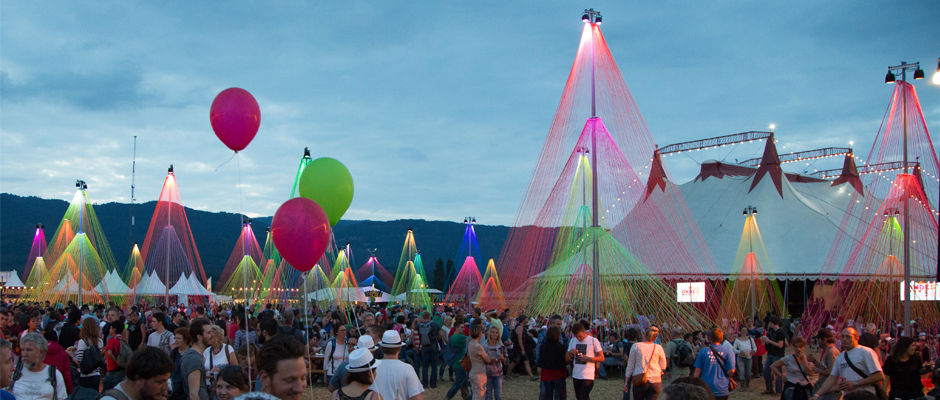 We also lend our support to music events. We have been the main sponsor of the Paléo Festival in Nyon – Switzerland's largest open-air music festival – for the past ten years. BCV is a partner of the Cully Jazz Festival and Rock Oz'Arènes, two popular music festivals that bring together Vaudois from all walks of life. On a more classical note, we also support the Lausanne Chamber Orchestra.
Recently, we provided financial backing for the construction of Lausanne's BCV Concert Hall, which was opened in 2014 and seats up to 300.
Through our support for Aperti and Le Petit Théâtre de Lausanne, we also do our bit to ensure that culture is accessible to all inhabitants of Vaud.
The economy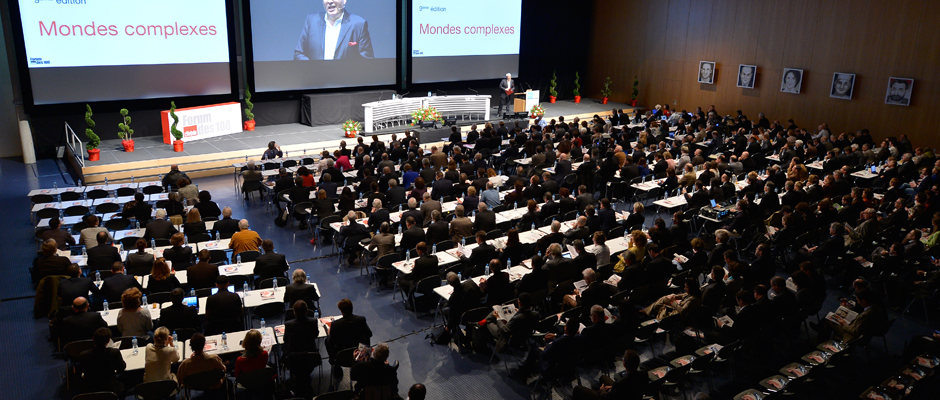 BCV is the largest bank in Vaud and plays an important role in the local economy. As such, we are involved in some of the key economic events that take place in the Canton, such as the Forum des 100 and the Forum de l'Economie Vaudoise.
Other key events
We get involved in other major events that take place in Vaud. Recent events have included:
Air14
To celebrate 100 years of Swiss military aviation, as well as 50 years of the Swiss Patrol and 25 years of the PC-7 Team – the air force's two aerobatic squadrons – the Swiss army organized an air show from 29 August to 7 September 2014 at the military airbase in Payerne. More than 400,000 visitors came to watch the aerobatics.
Building site
To mark its tenth anniversary, the la Compagnie du Talent acting company put on an open-air show in Echallens in August 2014. It was set on a building site and included more than 70 artists, who combined theatre with gymnastics, acrobatics, music and singing.
PHOTOS COURTESY OF @BCV