With the introduction of the new Apple Watch, Apple has also made available the latest in their partnership with the Hermes fashion house: the Apple Watch Hermes Series 5, a watch that is both smart and extremely sophisticated.
With fall-winter season here, it's time to ditch the chunky timepieces and go for something a bit more subtle. And nothing says subtle and elegant as Hermes does, now back in business with Apple.
The new Apple Watch comes with a series of improvements, the most outstanding being the Always-On Retina display, which allows it to dim but not go dark when you turn away. This extends to the luxury Hermes collection, which also includes several new watch faces.
"A partnership based on parallel thinking and shared values continues," Apple says. "Now with a wide range of new and current Hermes cases and bands, new faces designed for the Always-On Retina display, and a special combination in all black. Apple Watch Hermes is the ultimate tool for modern life - with more than a dash of sophistication."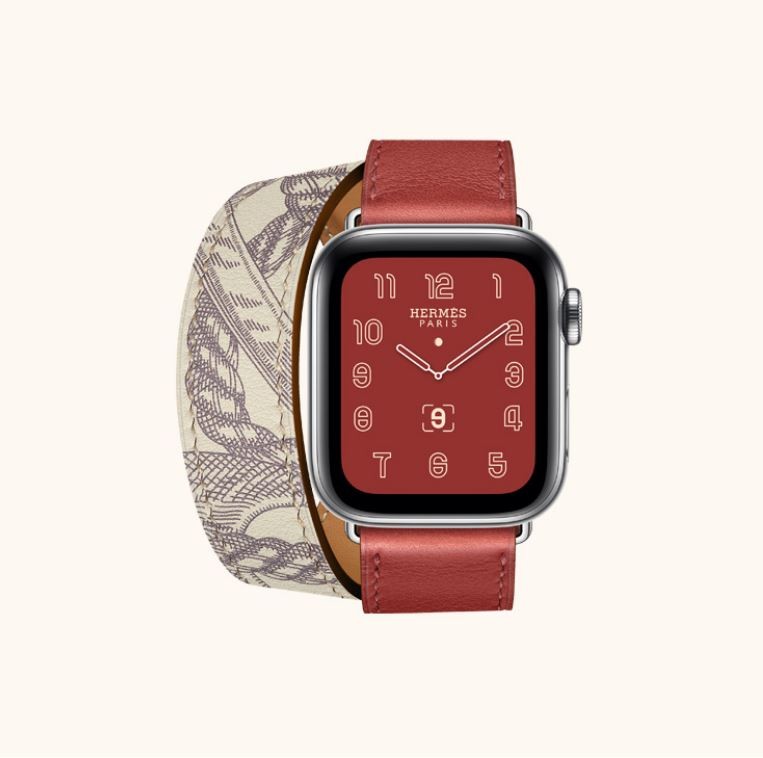 Sophisticated is definitely the appropriate term: the luxury edition watches come in two case styles of stainless steel (Space Black and polished steel), in either 40 mm or 44 mm sizes. A wide range of color leather bands are available, also in 2 sizes: standard length or Single Tour strap and extra long or Double Tour. Any color option includes a combination of block color and the Hermes "Della Cavalleria" scarf motif.
The all black Apple Watch Hermes Series 5 doesn't include the "Della Cavalleria" motif, but comes with a gradient watch face.
Included in the luxury collection is the Hermes Sport Band, which Apple describes as "light, flexible, and water resistant, the Sport Band in signature Hermes orange is perfect for exercising." Just in case you're feeling sporty on a particular day, but still quite sophisticated.
Prices for the Apple Watch Hermes Series 5 range from US$1,249 for Single Tour strap to US$1,399 for Double Tour strap. All variants are already available online at Apple and Hermes, and in select Hermes brick-and-mortar locations.