THE GREEK GALLERY TO VISIT IN MYKONOS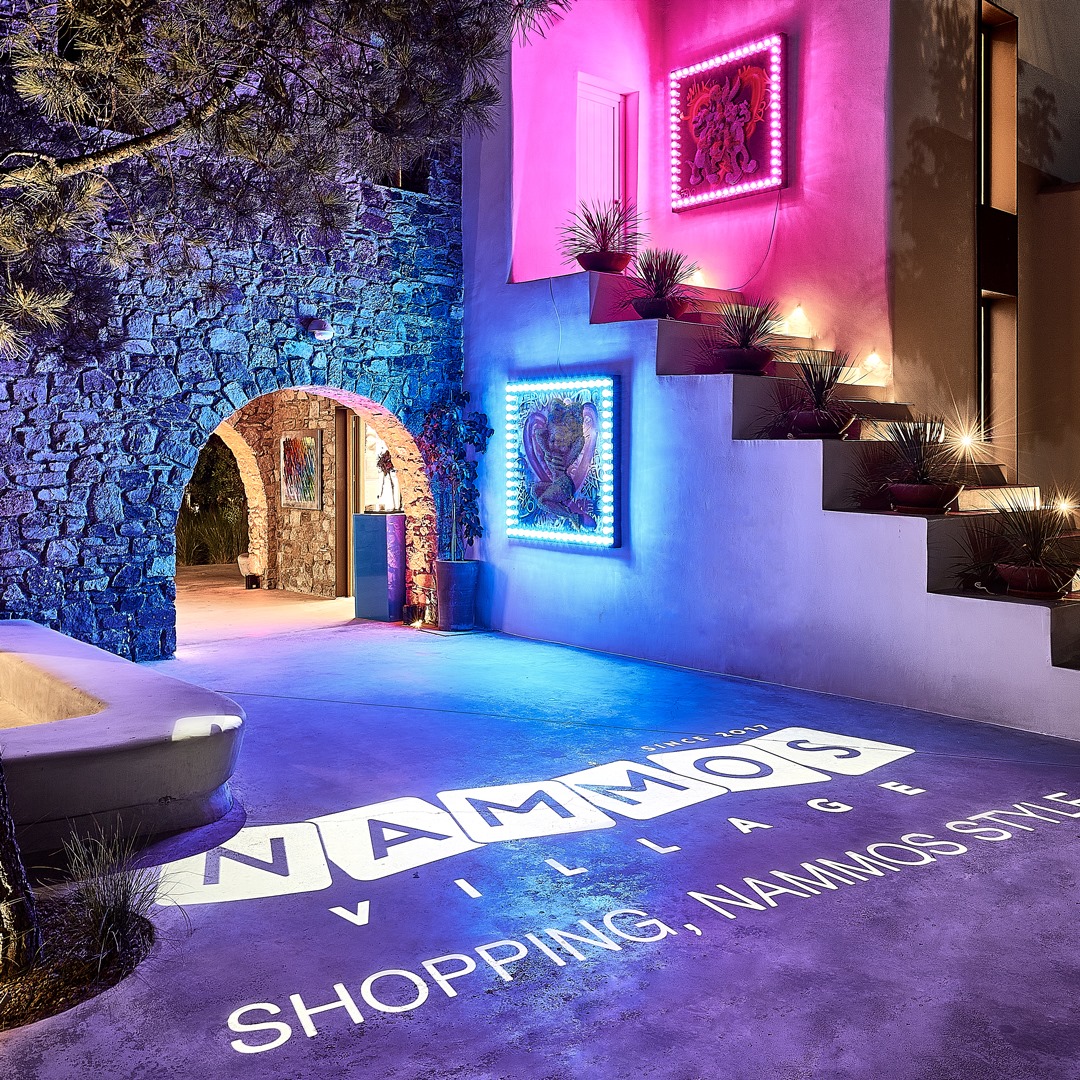 Since its foundation in 1997 by Cathia Klimovsky, Eden Fine Art has evolved into a global network of luxury art galleries specializing in the publishing, marketing, and distribution of artworks, sculptures, and photographs from selected international artists.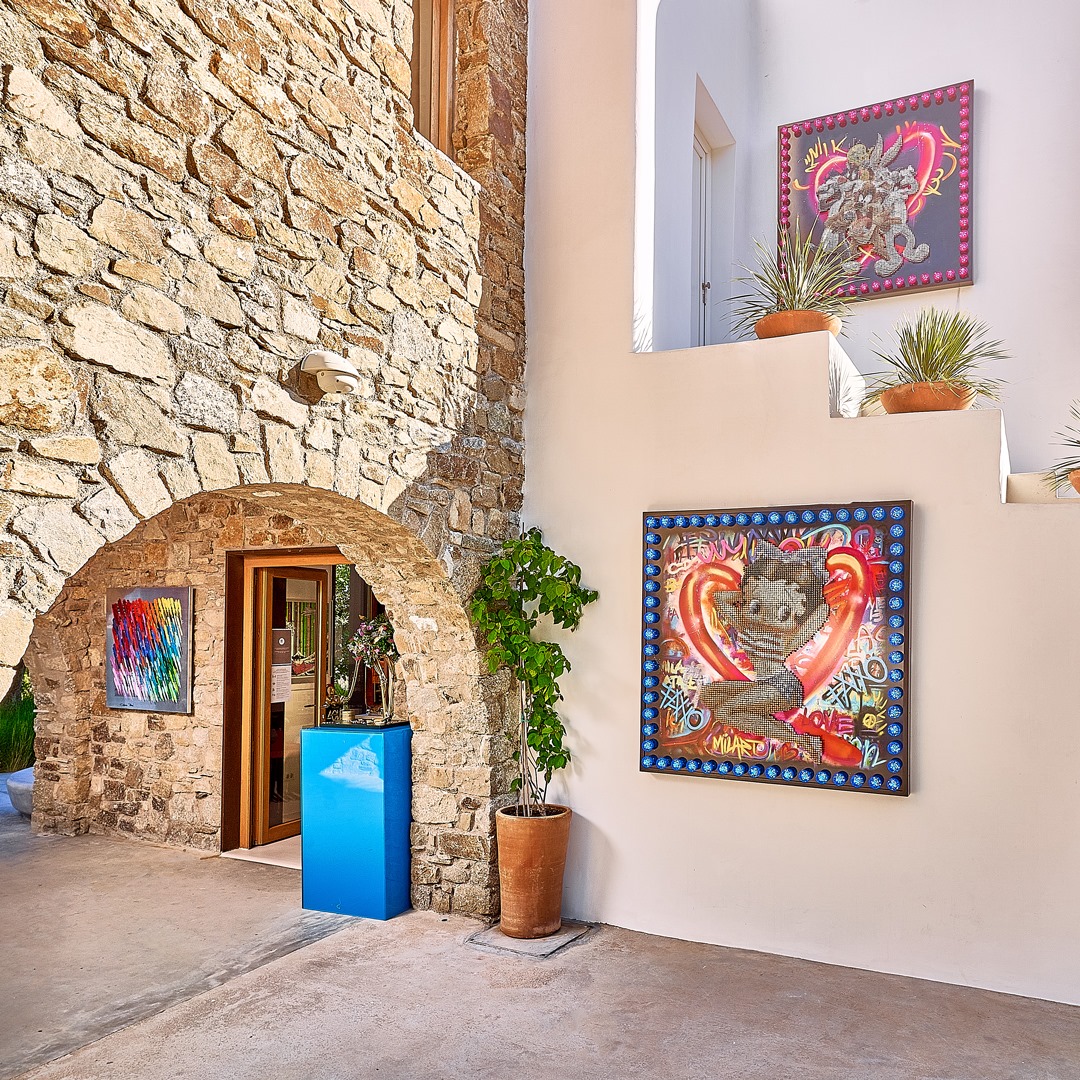 The exceptional gallery spaces, including locations in New York, London, Miami, Mykonos, boast an ever-changing collection of exhibits from a world-class roster of talent each with a uniquely modern approach to creation and expression.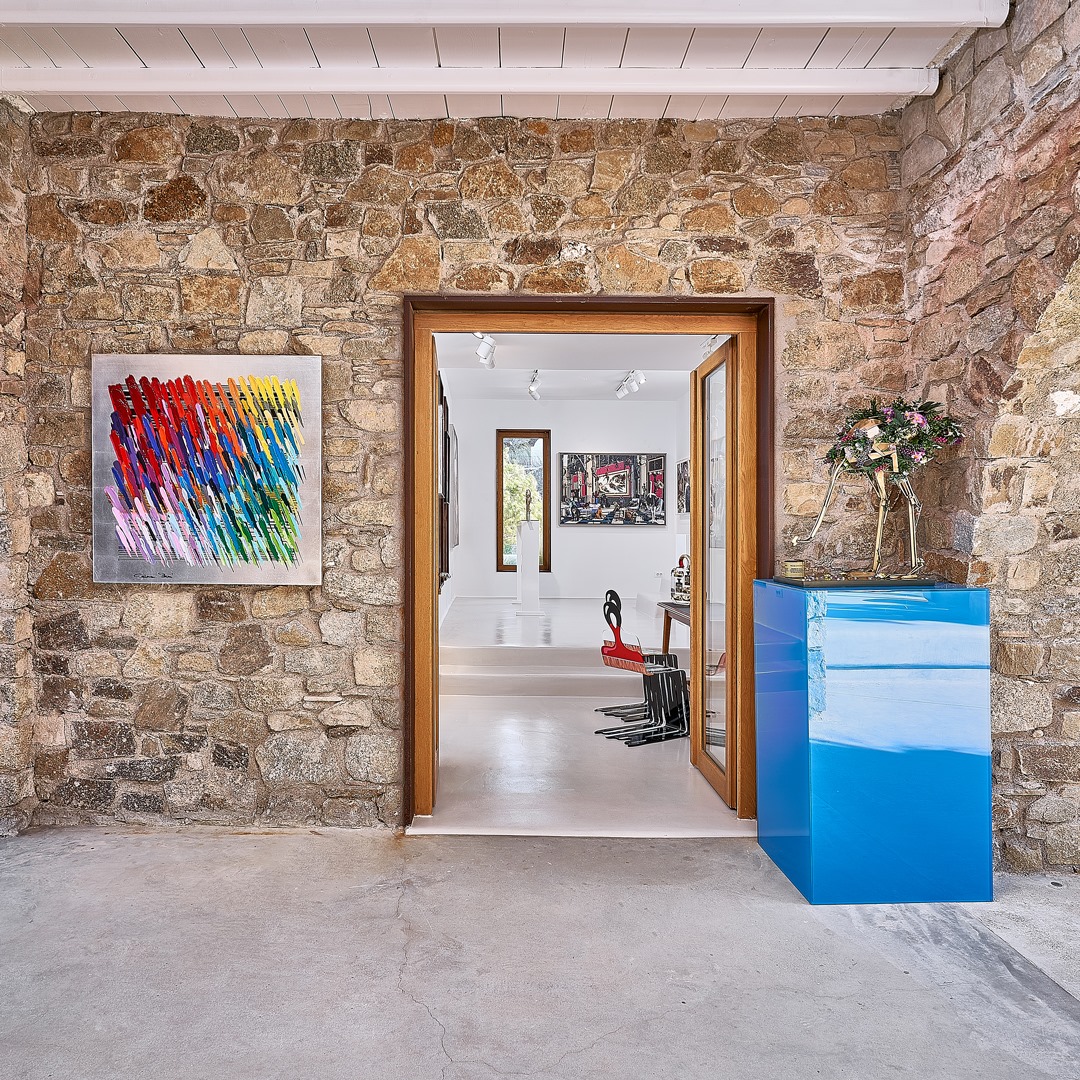 Eden Fine Art operate on the cutting edge of contemporary and pop-art culture with an ethos of commitment to their community of artists, curators, and supporters. Held to the highest standards of curatorial excellence, they strive to create unforgettable exhibitions, events, and experiences designed to inspire and transform.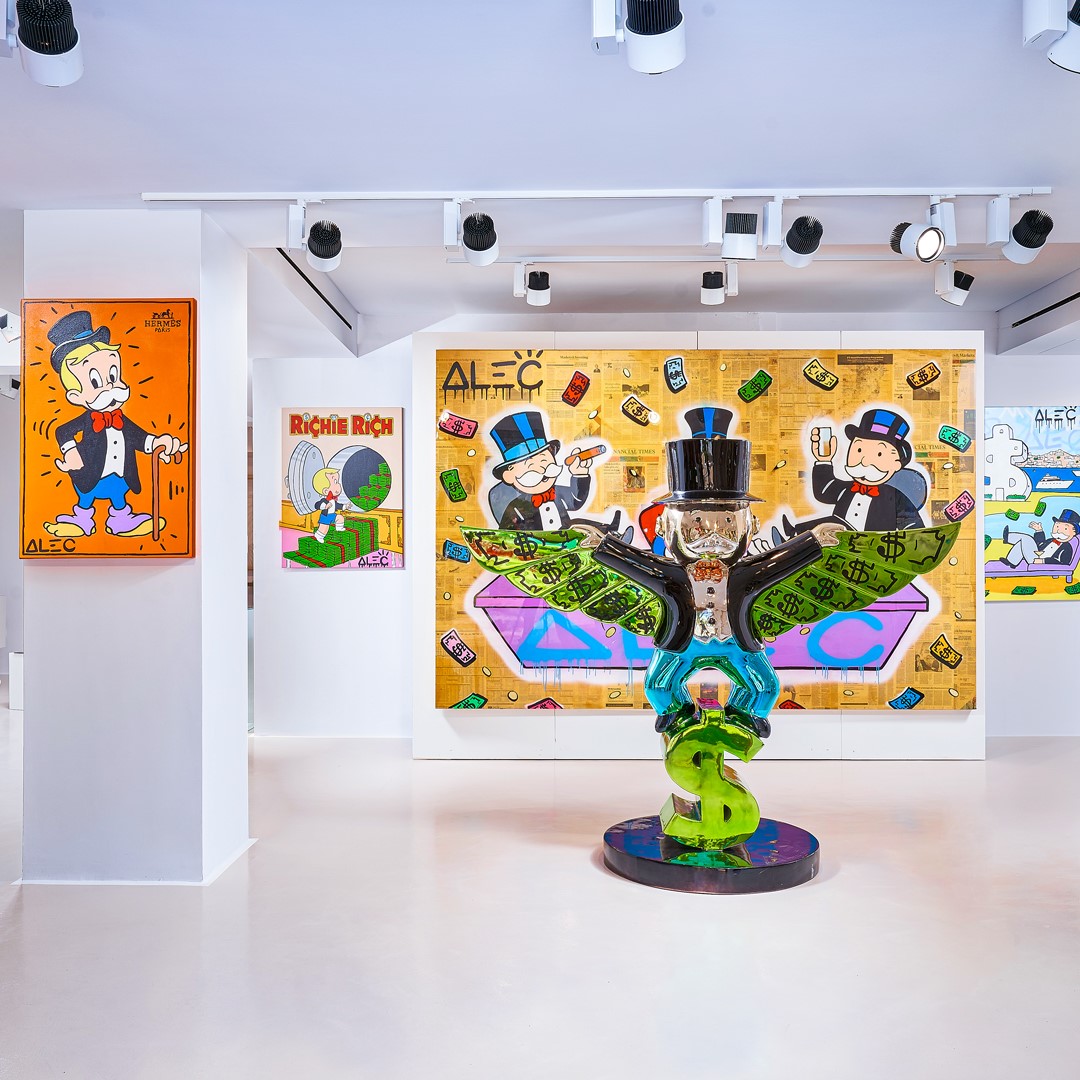 Eden Fine Art Mykonos is bringing our colorful, contemporary collection all the way to Nammos Village. Join Eden Fine Art in our newest boutique gallery among the beach towns of Nammos Village on the island of Mykonos, where you'll find internationally renowned artworks just minutes from one of the world's most glamorous seasides.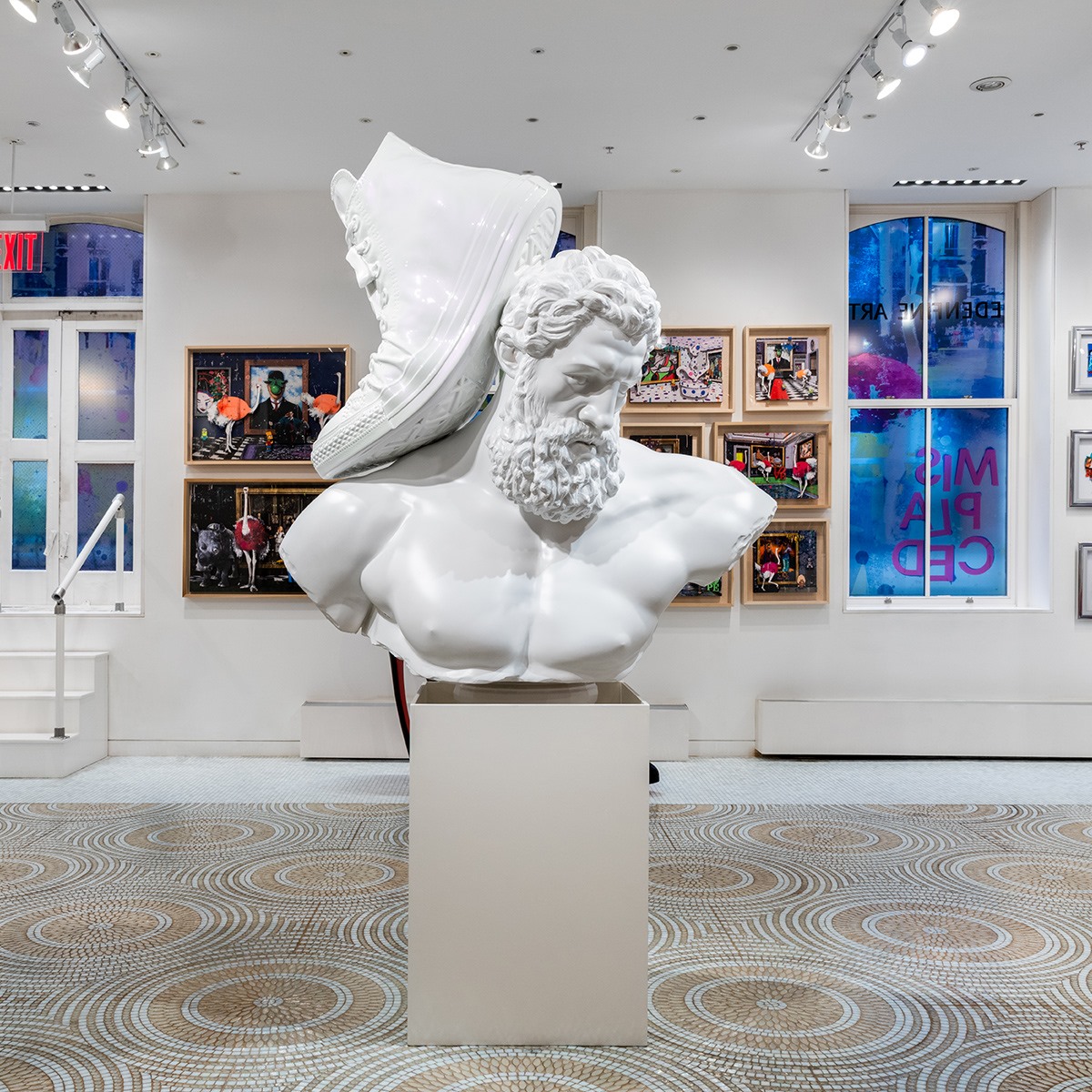 NAMMOS VILLAGE
Nammos Village combines the serene charm of the Cyclades islands with the luxury of high-end retail. International haute couture brands and fine dining eateries line the curved walkways of Nammos.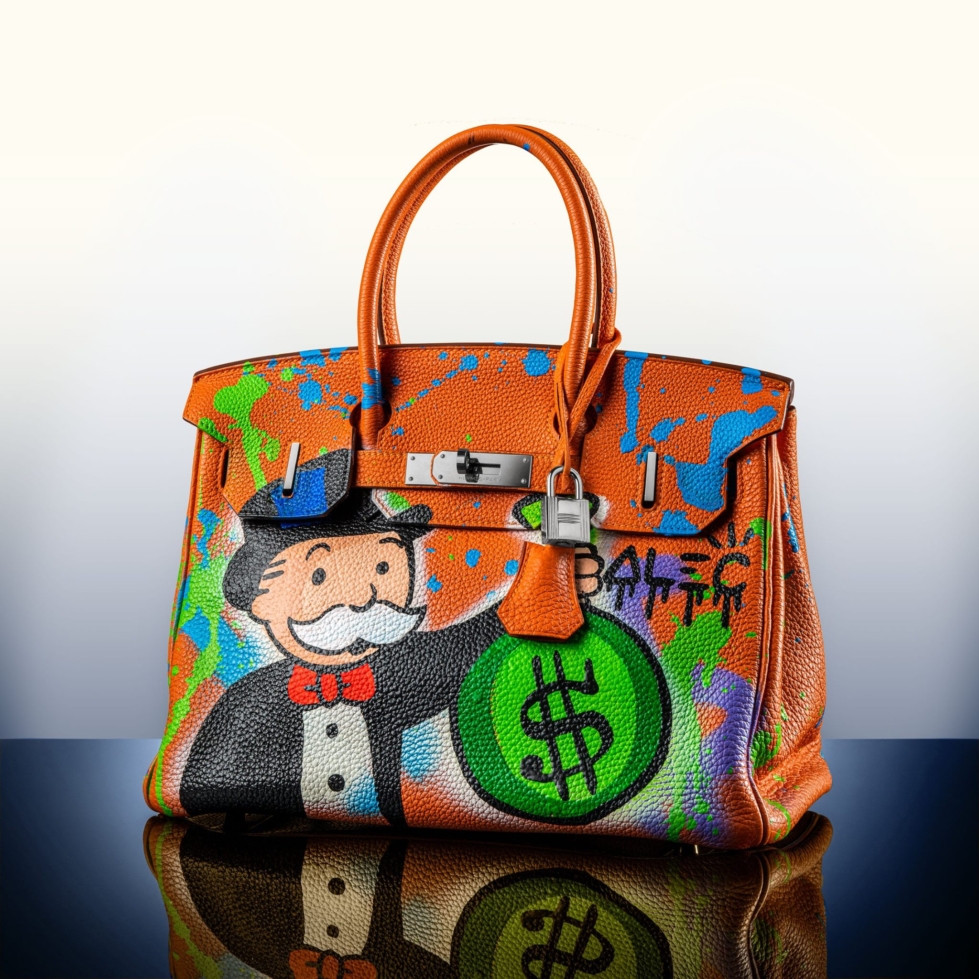 The cosmopolitan aesthetic of Nammos Village integrates harmoniously with Eden Gallery's three-story gallery.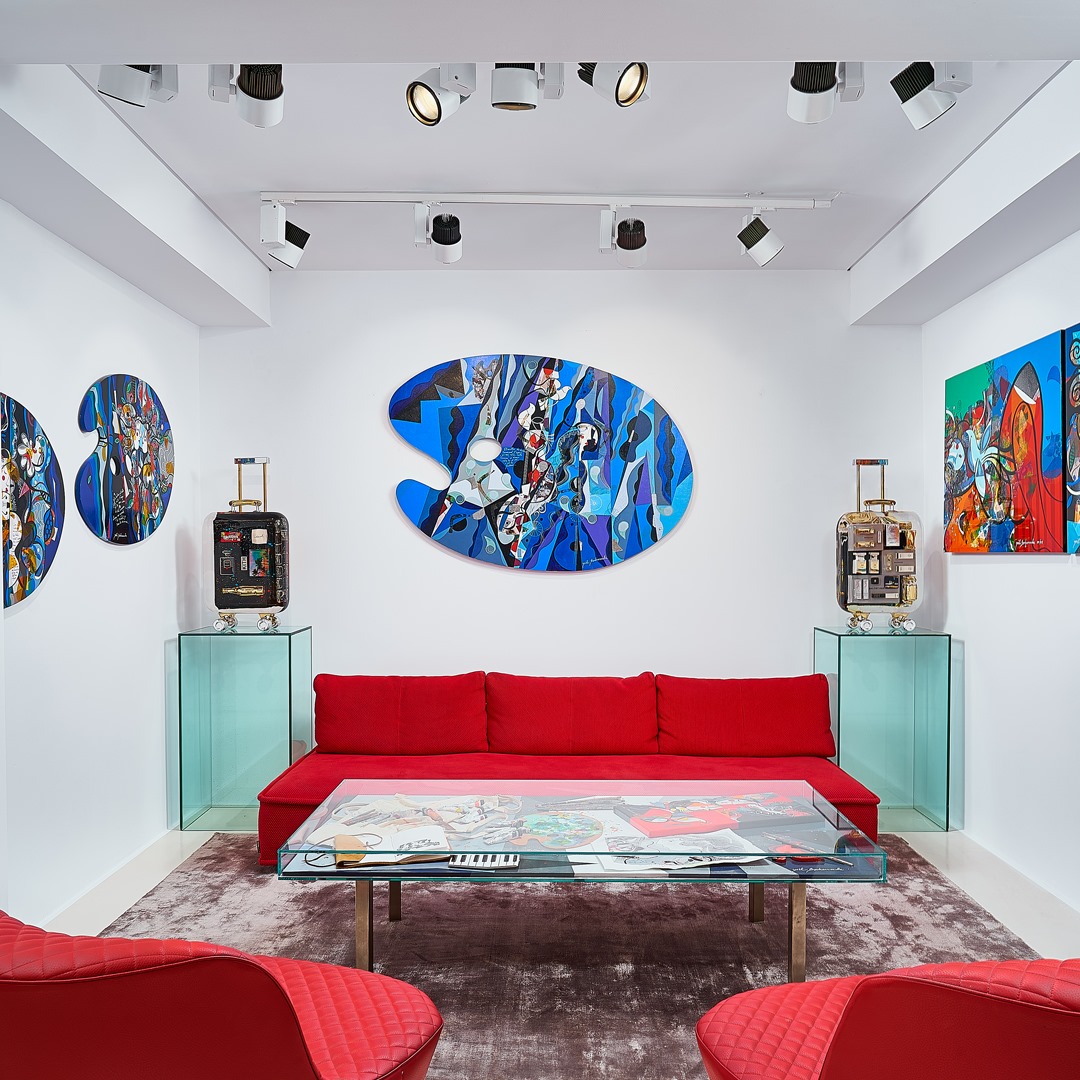 Blending seamlessly with the unique character of the Greek Island villages, Eden Gallery Mykonos is a sanctuary of traditional painted white walls, exposed stone-built arches, and a dreamy outdoor garden. A sophisticated oasis to house the contemporary sculptures of David Kracov, Dorit Levinstein, F&G, and more, Nammos Village could not be more fitting for our modern art gallery.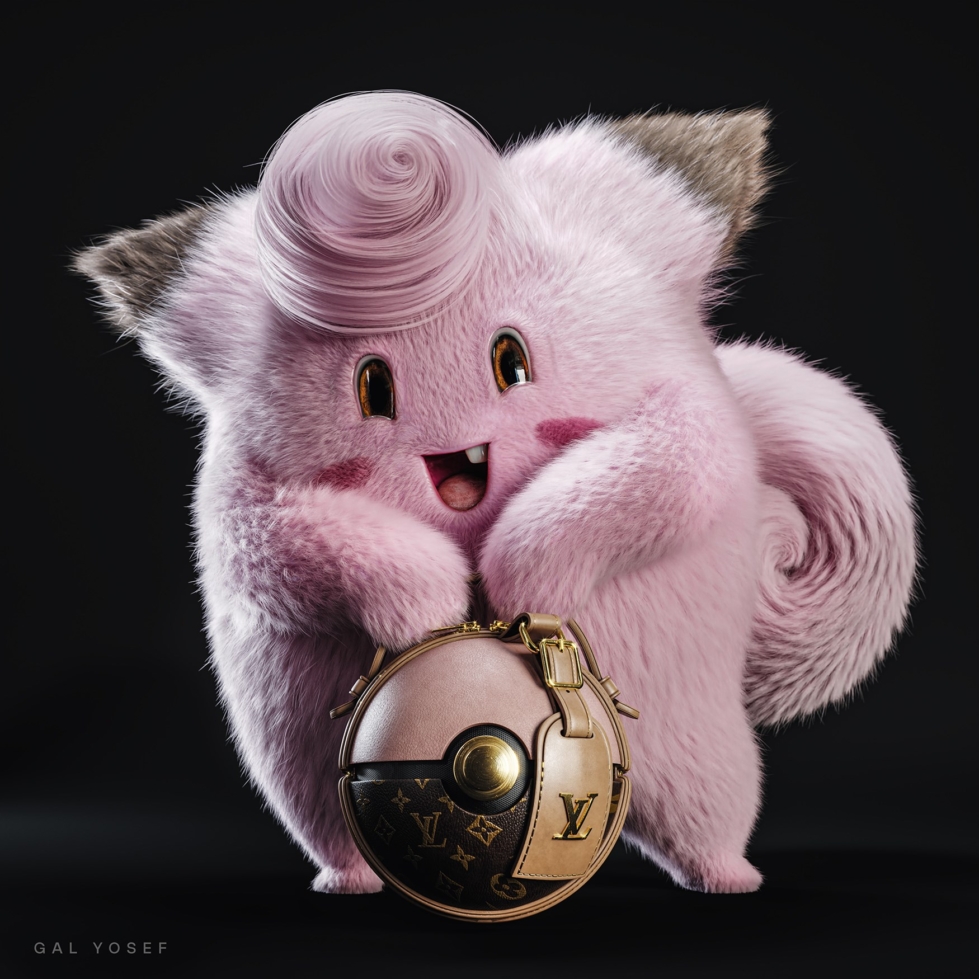 Our intimate Modern collection offers over 26 artists from all over the world and is full of Eden's famously cutting-edge contemporary curation. You'll find Eden Fine Art favorites like Alec Monopoly, David Kracov, Dorit Levinstein, SN, Jonas Leriche, and so many more. The indulgent boutique gallery feels like Eden Fine Art on vacation, a Pop Art paradise. Contemporary art has never looked this good.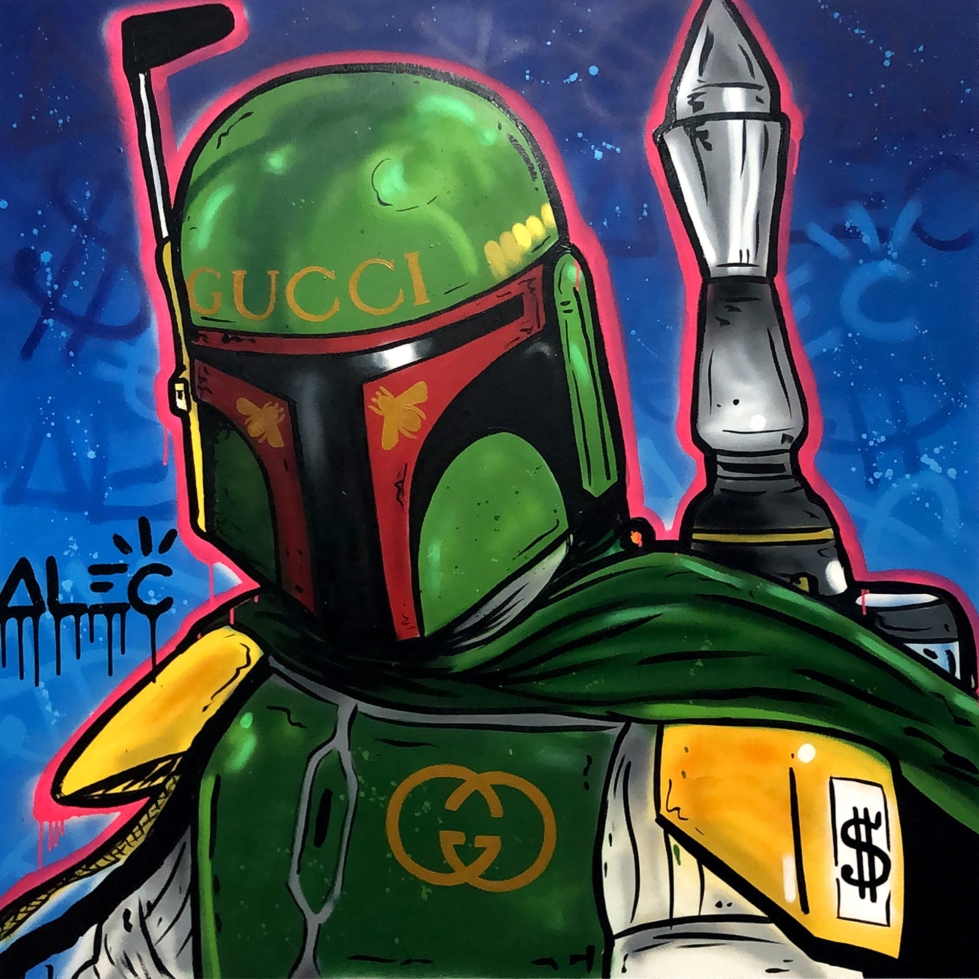 Our newest gallery offers a sculpture garden where we showcase our artists' three dimensional pieces in an expansive and harmonious outdoor environment. The Mediterranean sun, shining almost every day of the year, picks up vivid, sensual textures of Angelo Accardi's surrealist pop-sculpture, highlights the vibrant painted bronze and aluminum of Dorit Levinstein'sfamous figurines, and shines off Alec Monopoly's High chromium polyester sculpture featuring favorites like famous Richie Rich and Mr. Monopoly. Enjoy our courtyard while talking to our friendly, experienced curators in our outdoor seating area, where you can enjoy the view and we can enjoy your company.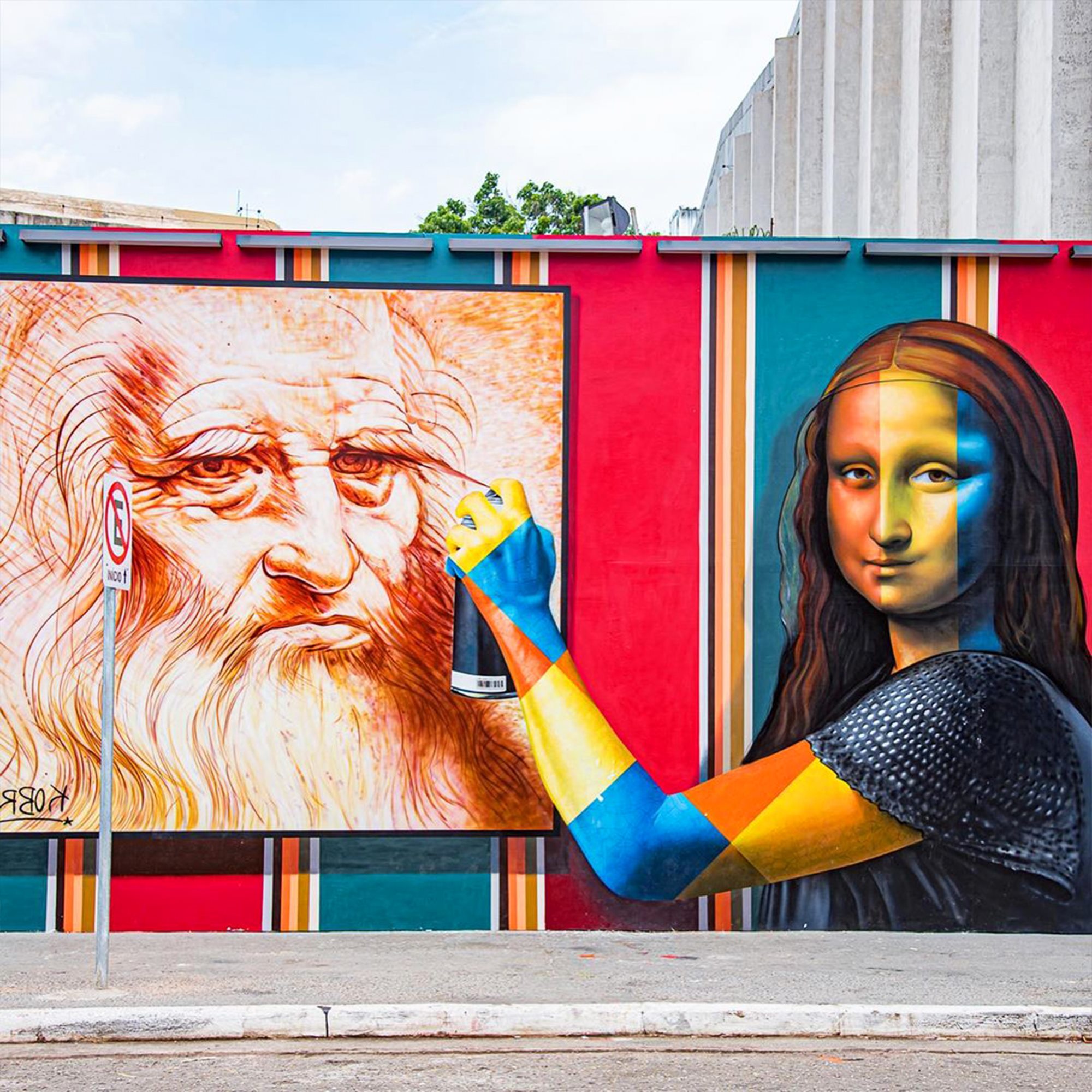 When Eden Fine Art moved into its new space, we kept the structure's beautiful all-white facade, so that the building would be in perfect sync with the famous white and blue architecture of the southern Greek Island.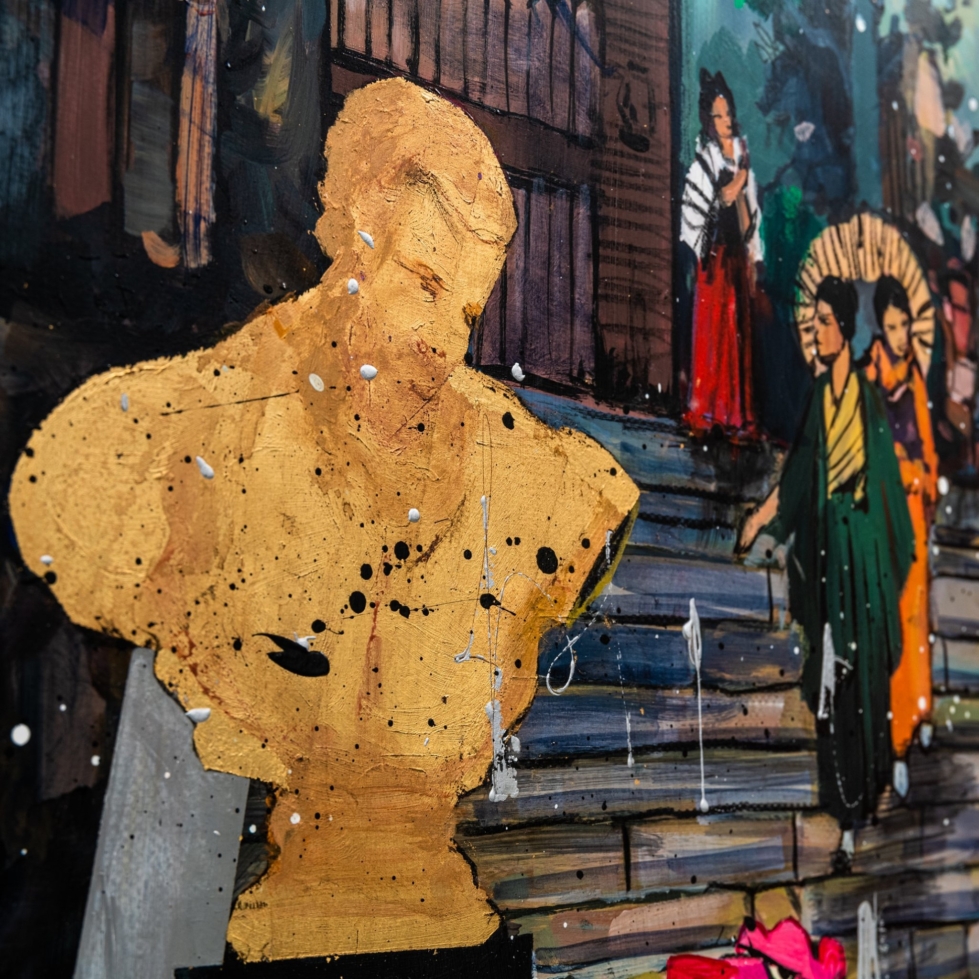 The summer paradise on the Aegean sea is a gorgeous, blank palette, full of history, mythology, luxury, and energy, and we did our best to add our Fine Art flair, while remaining true to the Island's design. Now you can visit our artworks and collections where every color is bolder and brighter against the white canvas of Mykonos.

The village's scenic beaches and mountainous coast open up to brilliant blue sky and sea, where our art gallery has found a home among the natural charm of the coastal village.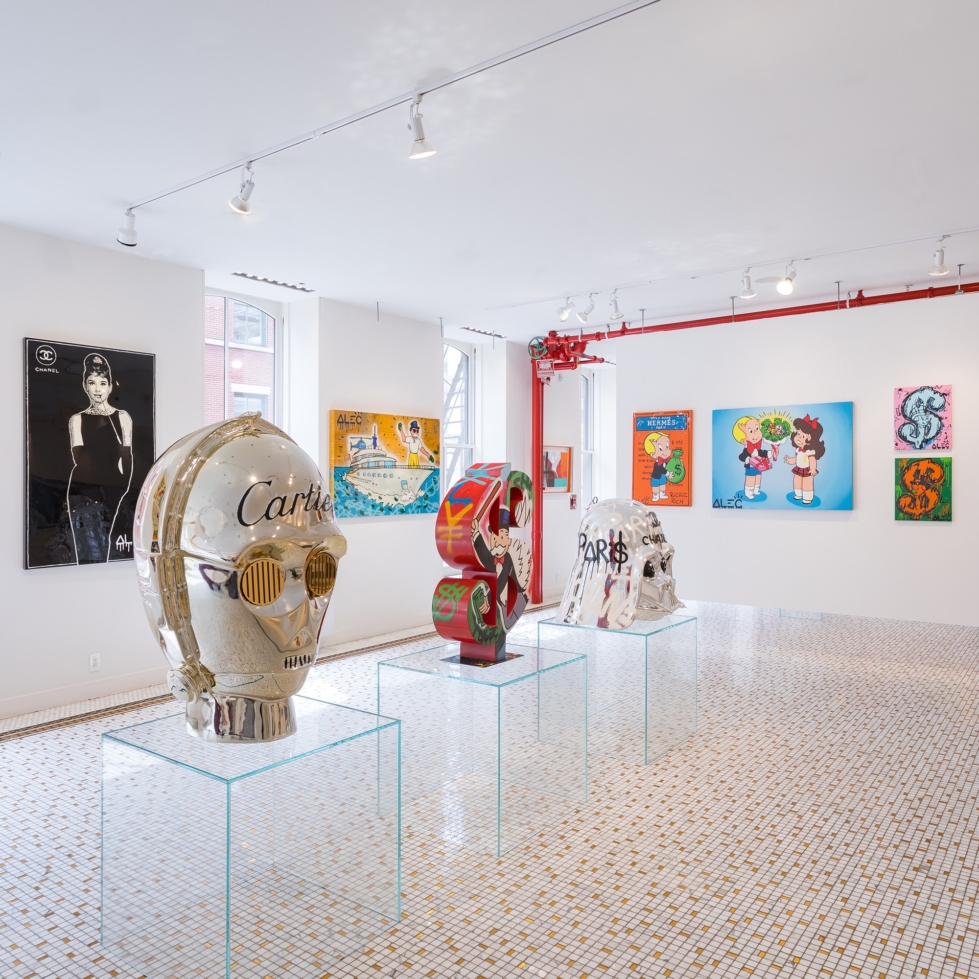 Settled among high end designer boutiques, luxurious hotels, and five-star restaurants all just a few minutes from the yachts, sun, and sand of Nammos Beach, Eden Fine Art was made for Mykonos, and is bringing a little more beauty to an already outstanding atmosphere.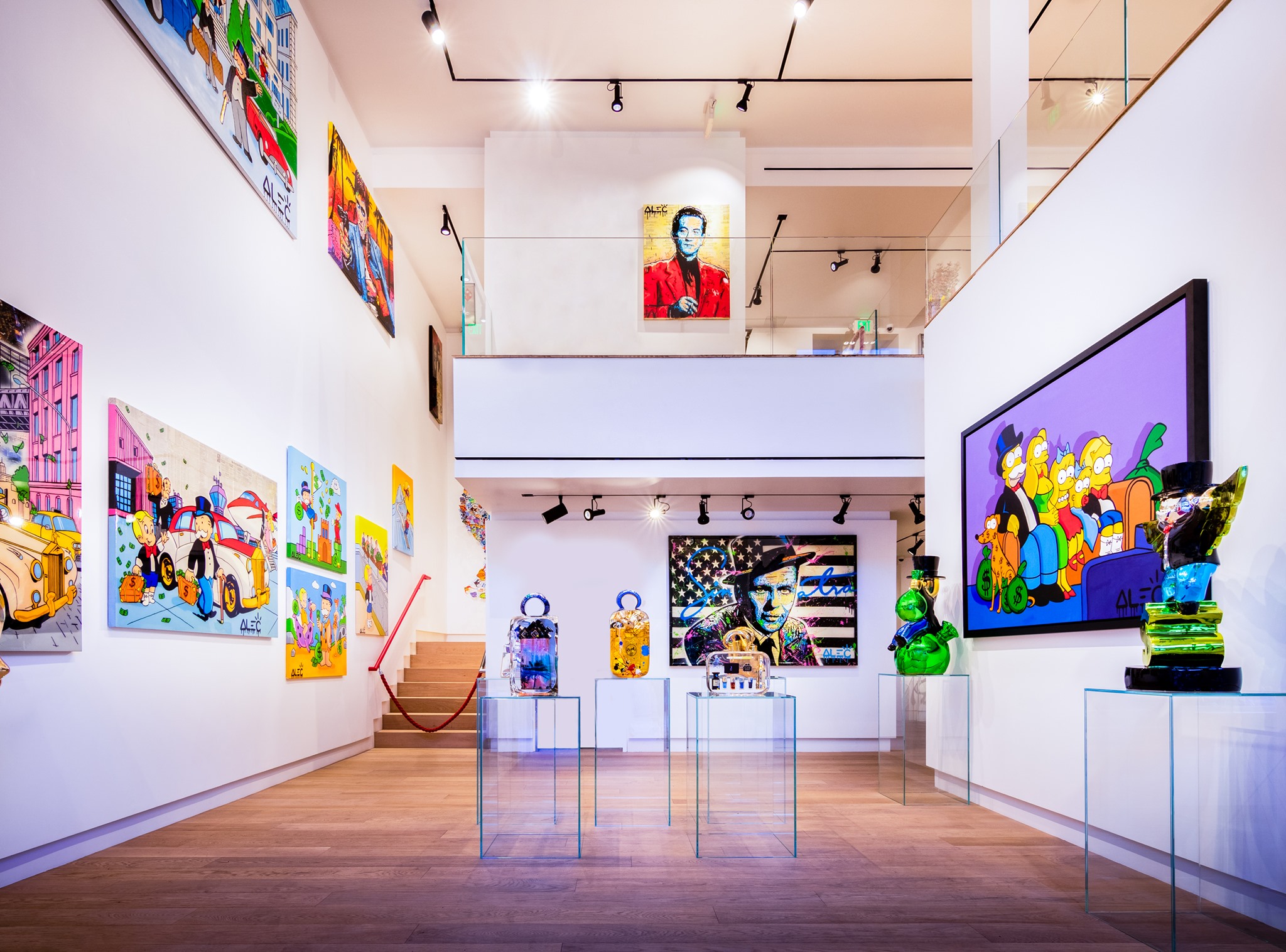 ALL PHOTOS COURTESY OF @EDEN GALLERY x @NAMMOS VILLAGE