NAMMOS VILLAGE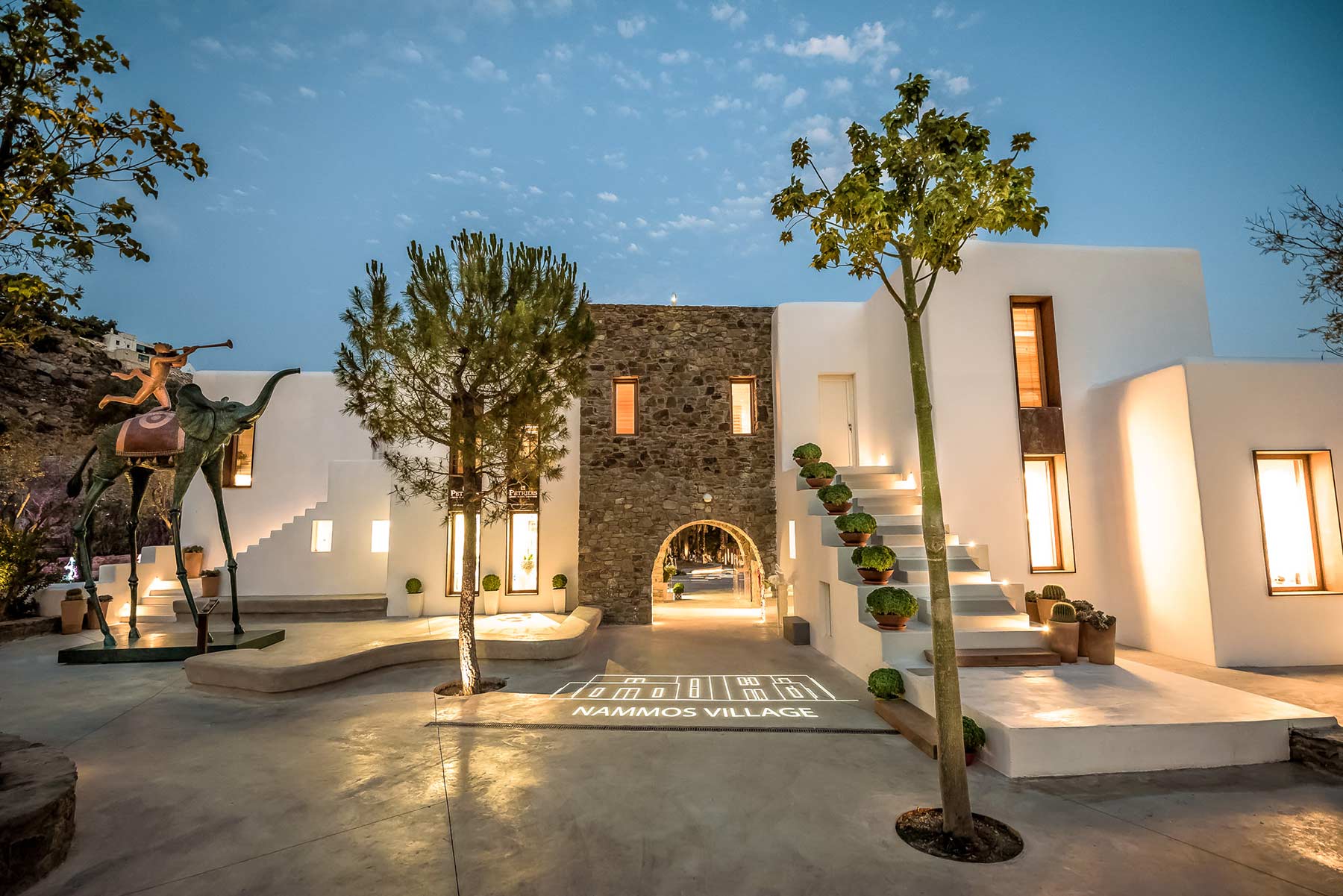 Summer is on and Nammos Villages promises to make it the most fashionable and exciting summer ever! Welcoming even more international brands and showcasing exclusive collections, your summertime shopping sprees on the beach of Psarou are a sensational experience you don't want to miss!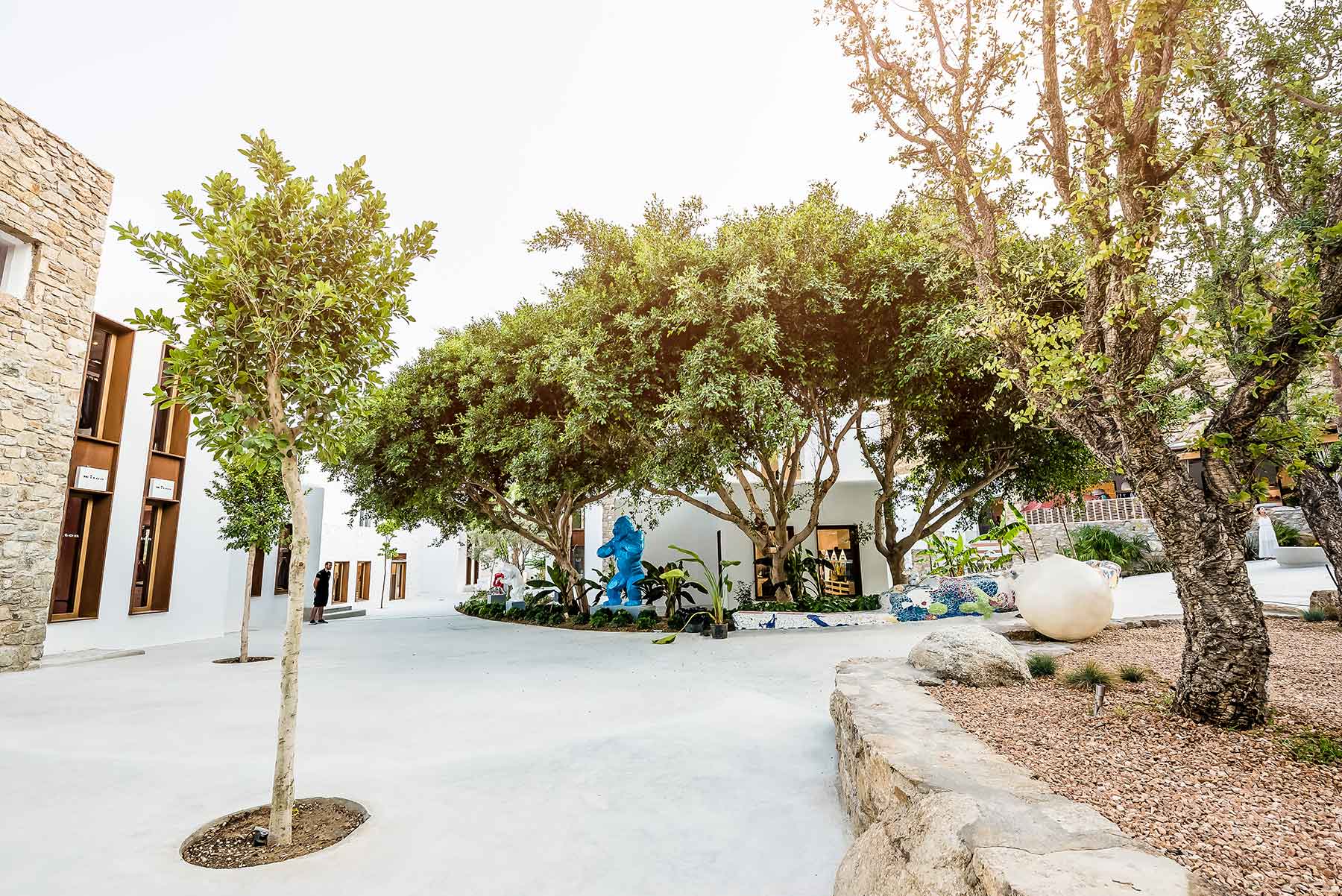 Welcome to the world of style. The new capital of style and art is here in Nammos Village, the most fashionable place to be and the new ultimate shopping destination. 12.000 m2 full of green and water elements with special art pieces create the ideal essence of luxury, 10' away from Mykonos town.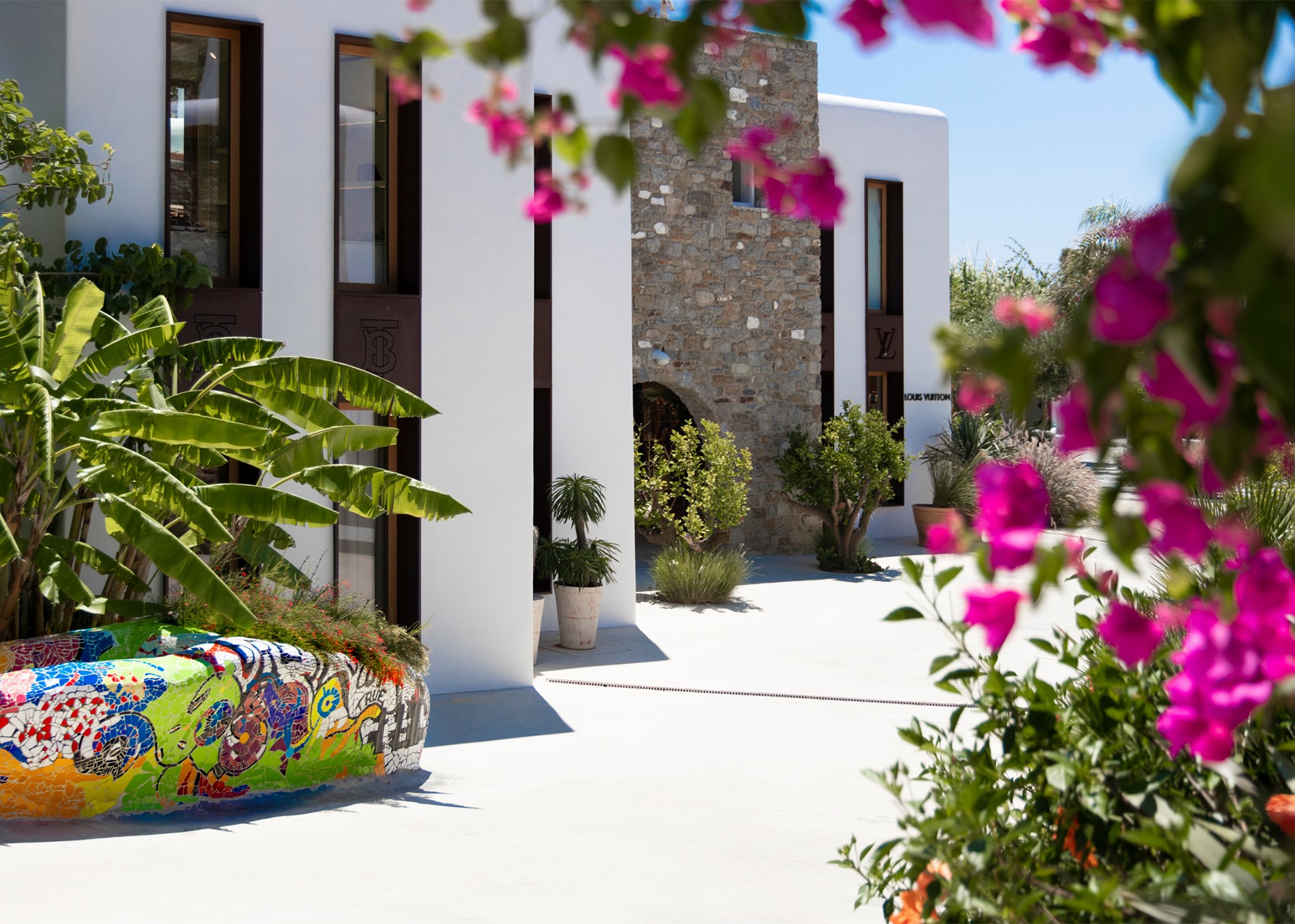 Live the unique Nammos Village experience and explore 5 state of the art buildings with some of the most sophisticated international luxury brands that await shoppers from around the globe to combine the Nammos beach life and gastronomic adventure with a high end shopping catwalk.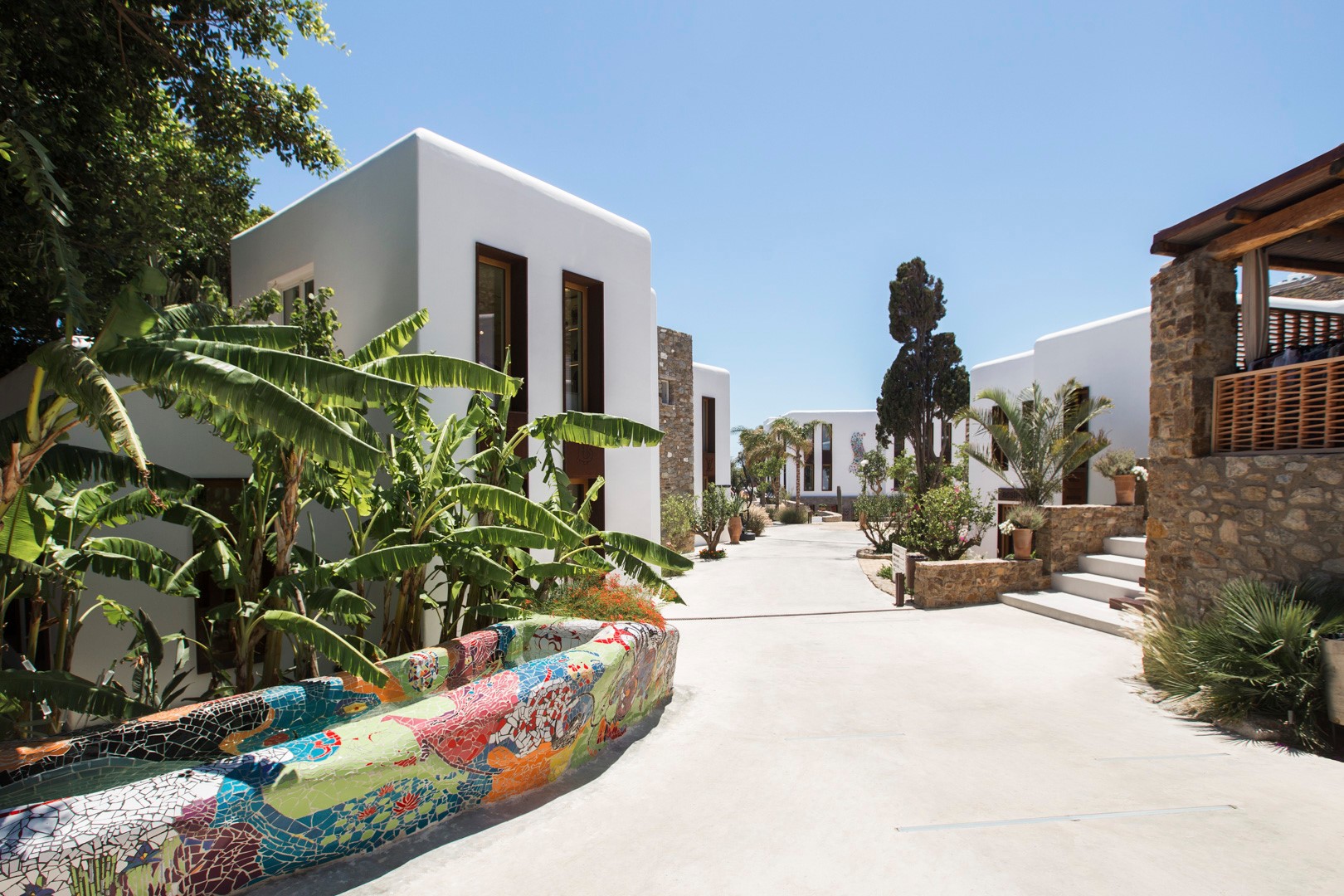 Nammos Village is a groundbreaking shopping area with beauty treatments for the imperative summer rejuvenation, fashion forward clothes and absolutely essential accessories, stand by to spruce up your summer wardrobe. Nothing is left to chance; when in Nammos Village, your every stylish need is covered in the most fashionable way.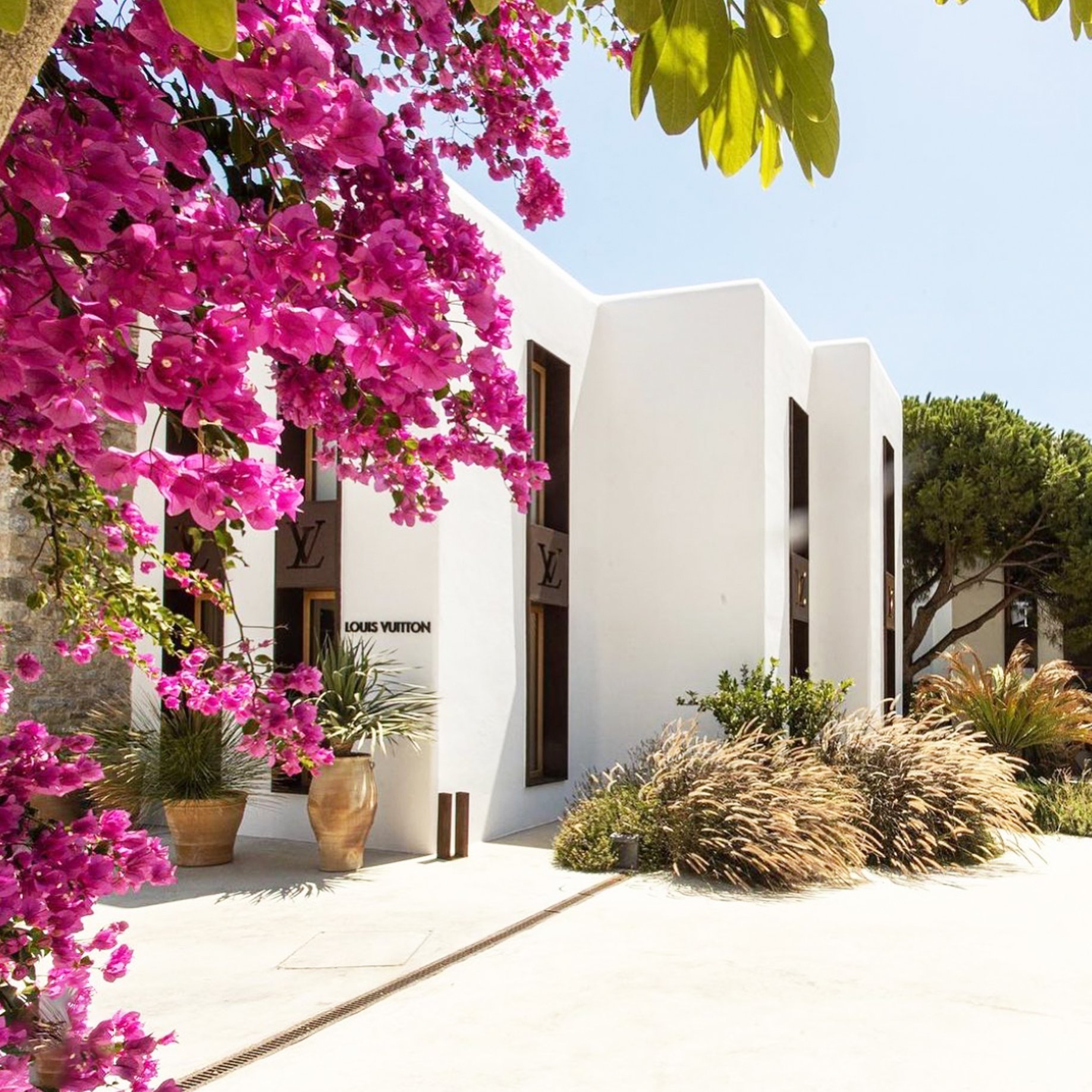 DISCOVER A FASHION ISLAND IN THE ISLAND OF MYKONOS.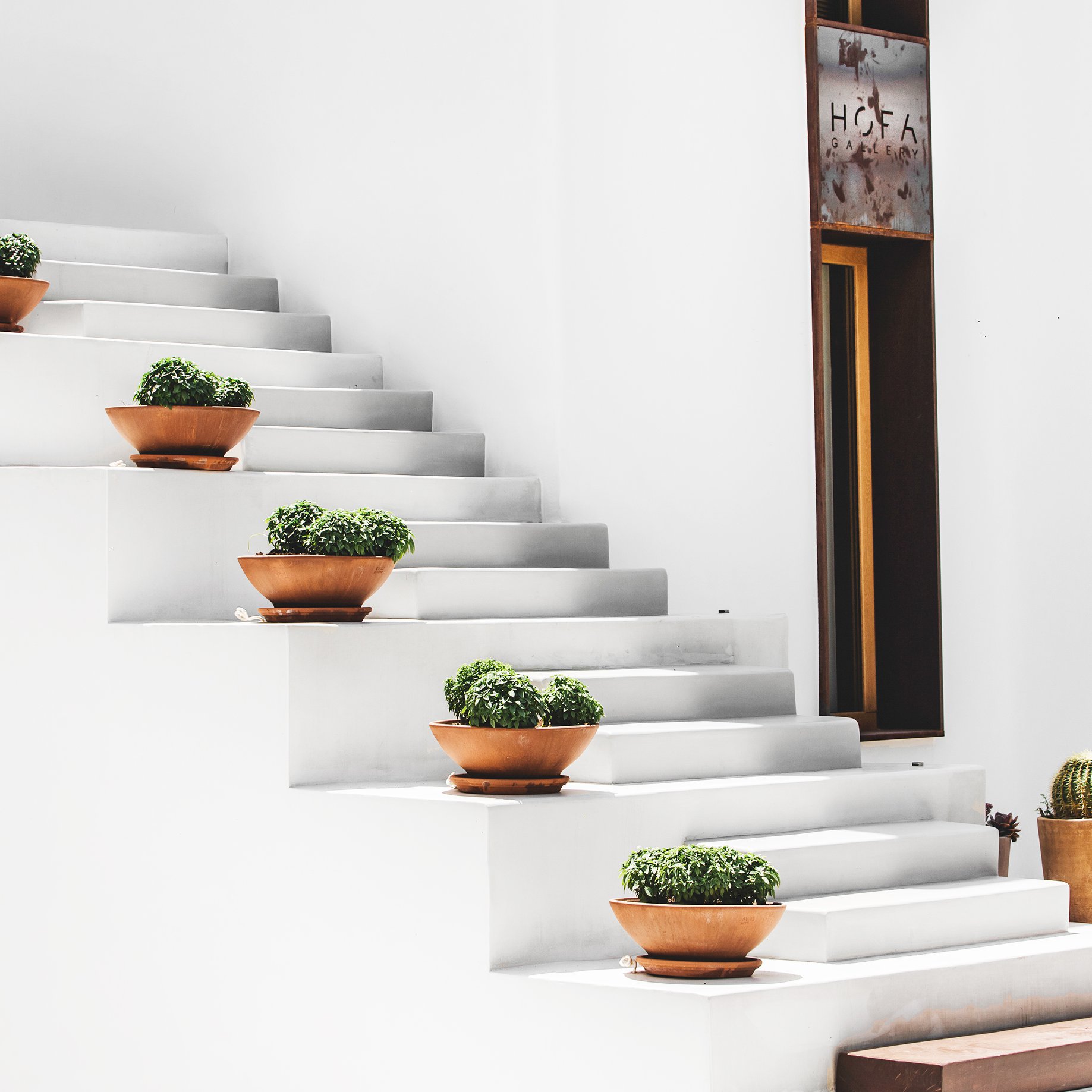 Nammos Village is located at the famous Psarou beach, so as you to be able to make the perfect combination: Shop the top brands and live the world known experience of Nammos! The famous sunkissed beach is full of soft golden sand, delightful tastes, cocktails and exquisite services.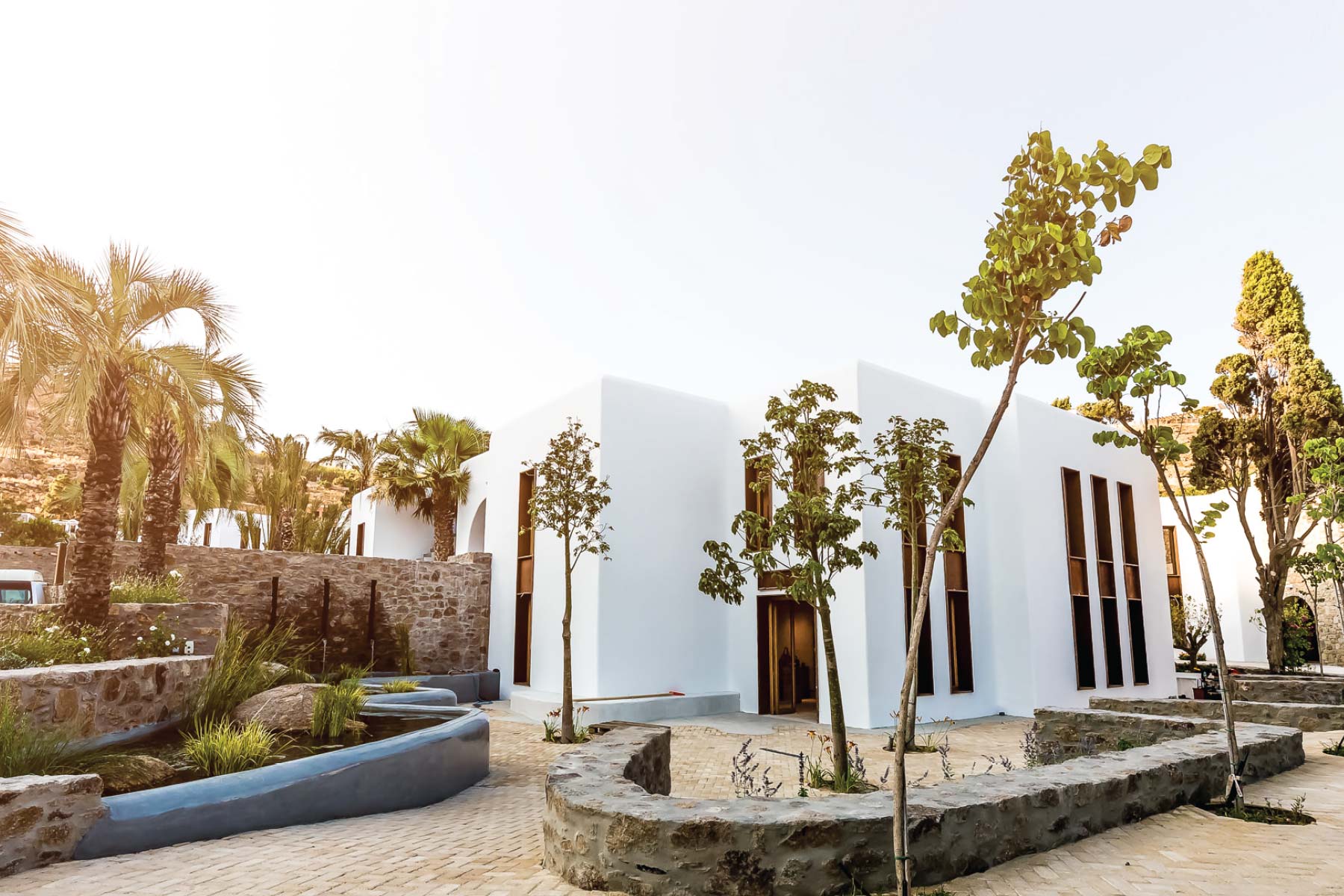 YOUR CATWALK STARTS HERE!
Discover the new chic in 12.000m2 Nammos Village awaits to be discovered. Explore now and plan your visit.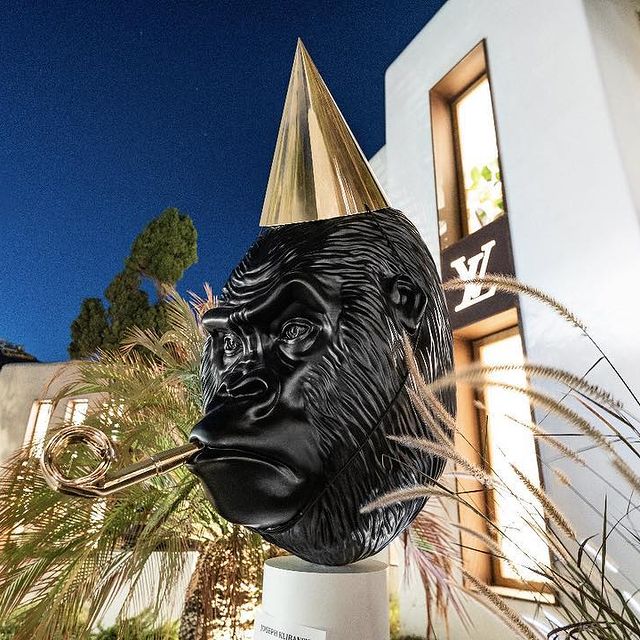 Louis Vuitton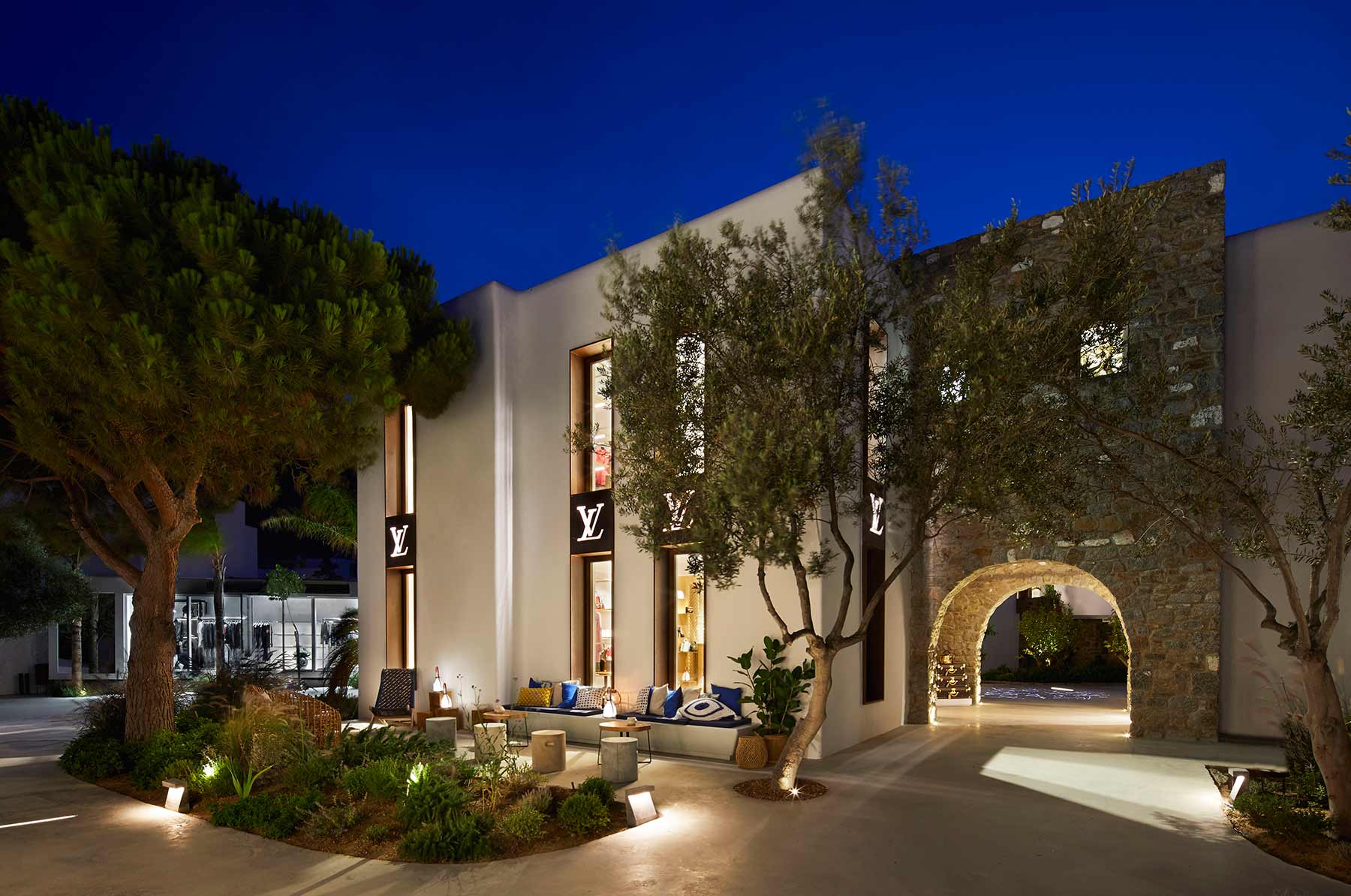 Louis Vuitton is ready to welcome the summer breeze of the Aegean Sea with its new point of selling in NAMMOS Village, situated on the cosmopolitan beach of Psarou. A remarkable shopping area with botanical gardens where the visitors can find a selection of Men's and Women's RTW, Exotic Leather Goods, Men's & Women's Shoes, Watches & Jewelry and the Exclusive Line of Mykonos LV Collection for 2019. In the store, you can also discover an exclusive capsule collection dedicated to Objets Nomades, the beautifully crafted travel objects created by some of the world's most renowned designers, especially for Louis Vuitton.
Dior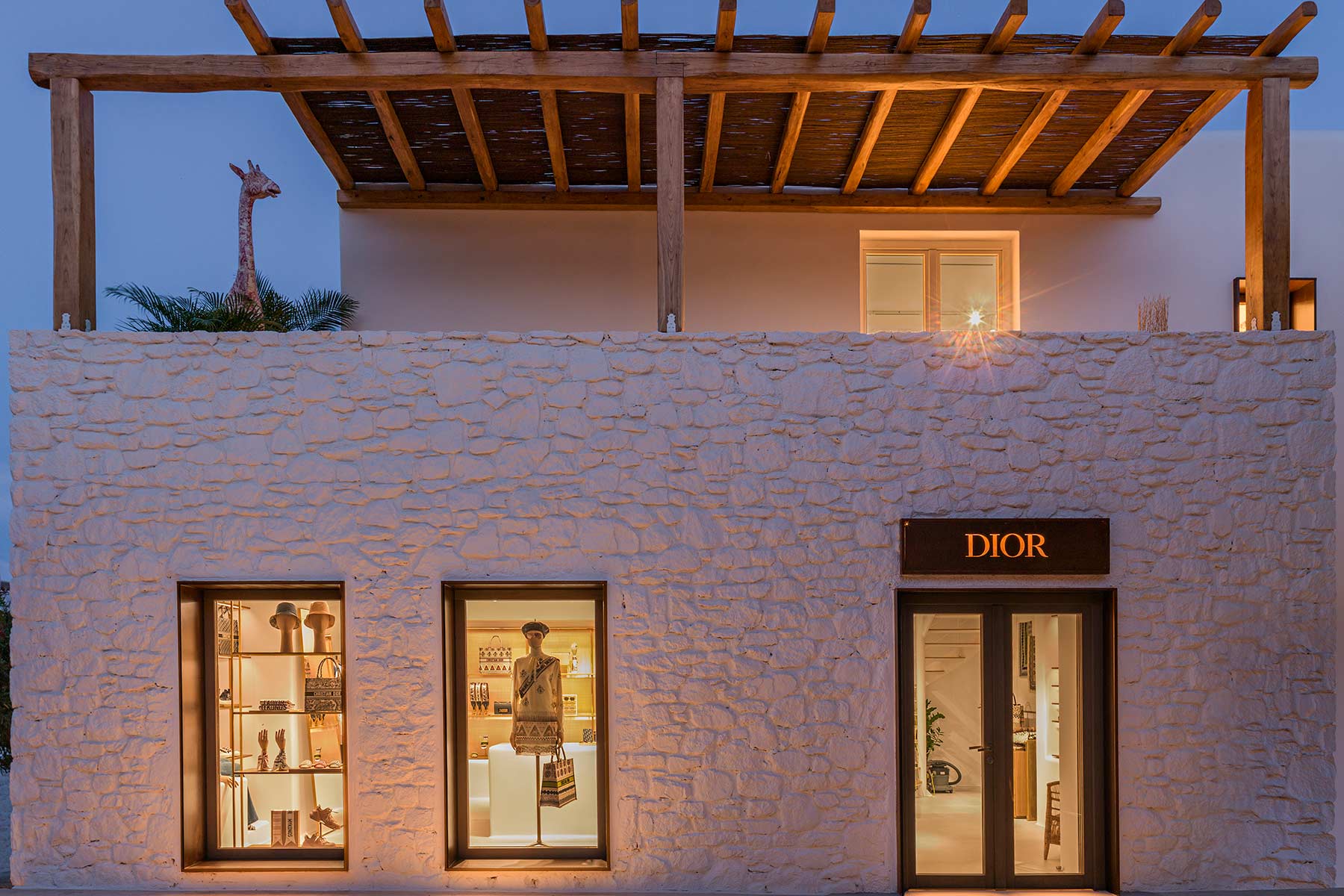 Amid the white and blue paradise of the Cyclades archipelago, Mykonos is one of the most beautiful islands. Dazzling, labyrinthine… it's delightful to lose oneself in its narrow streets that unfailingly lead to an eternally turquoise seascape. Instantly seductive, Mykonos blends the power of ancientness with that of modernity.
The island's Dior pop-up store is made in the same image of a balance of worlds, where the collections' originality goes hand-in-hand with the House's excellence of savoir-faire.
GUCCI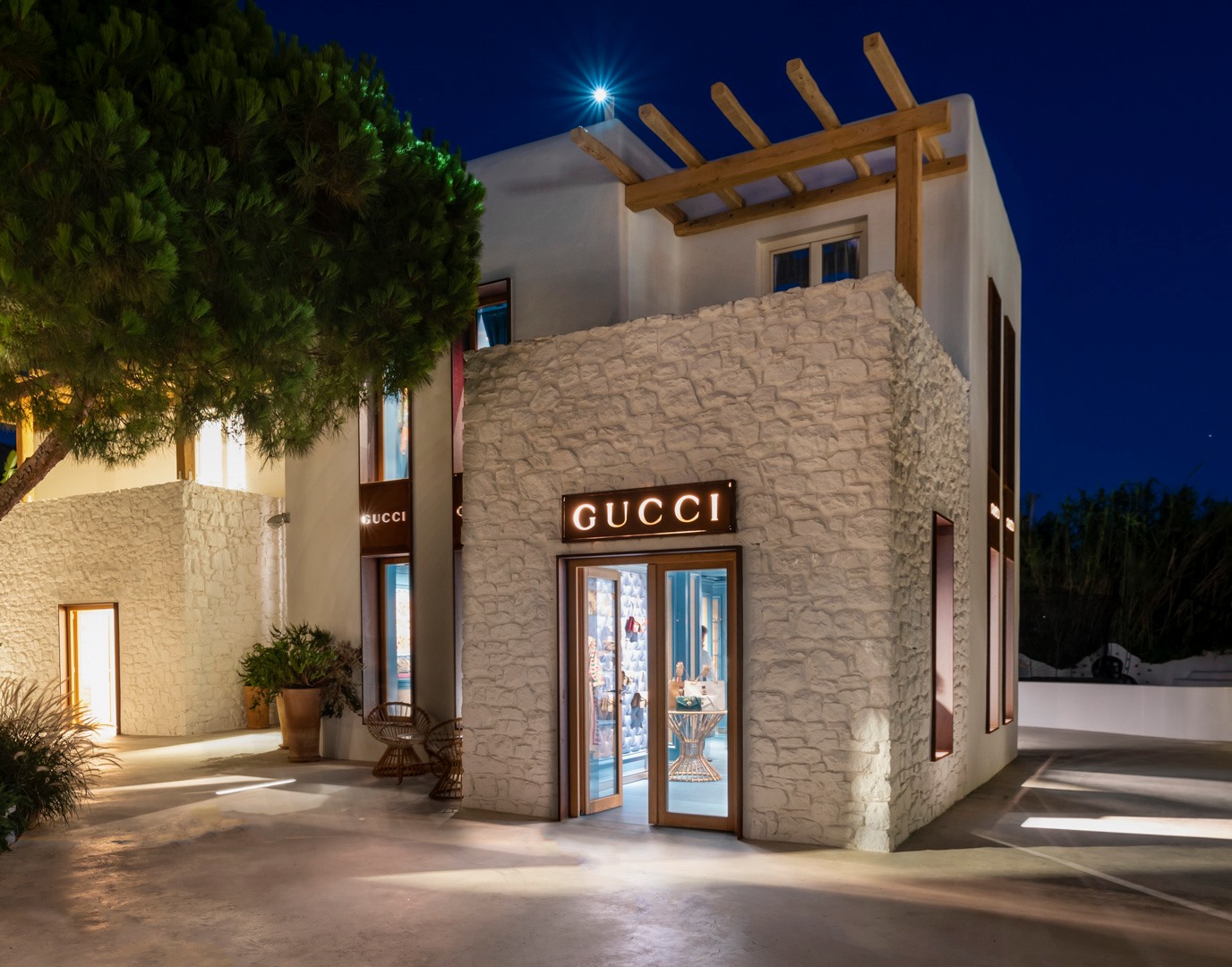 Founded in Florence in 1921, Gucci is one of the world's leading luxury fashion brands, with a renowned reputation for creativity, innovation and Italian craftsmanship. Gucci is part of the global luxury group Kering, which manages the development of a series of renowned Maisons in fashion, leather goods, jewelry and watches.
MAISON CHRISTIAN DIOR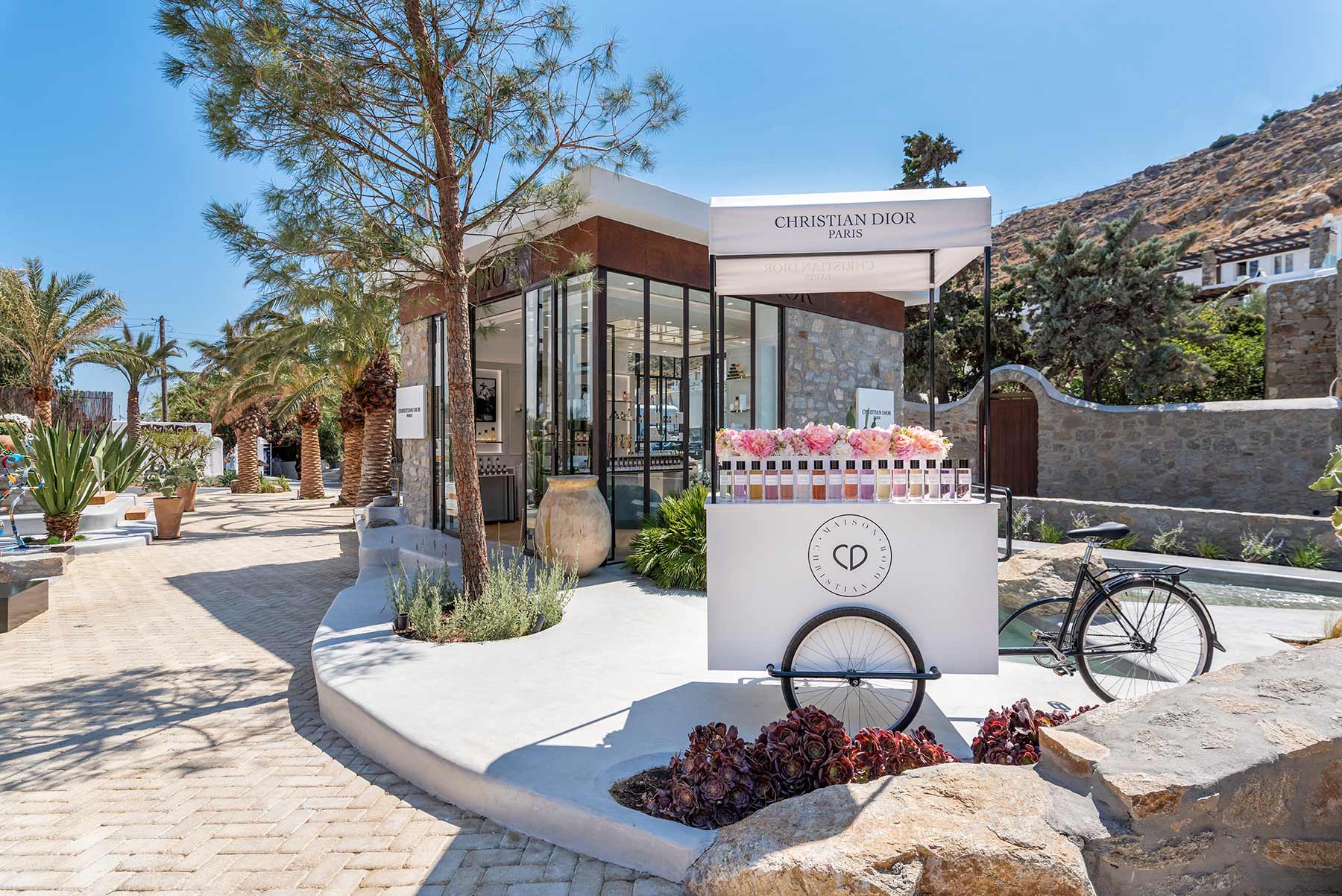 Dior pop-up store is made in the same image of a balance of worlds, where the collections' originality goes hand-in-hand with the House's excellence of savoir-faire.
BURBERY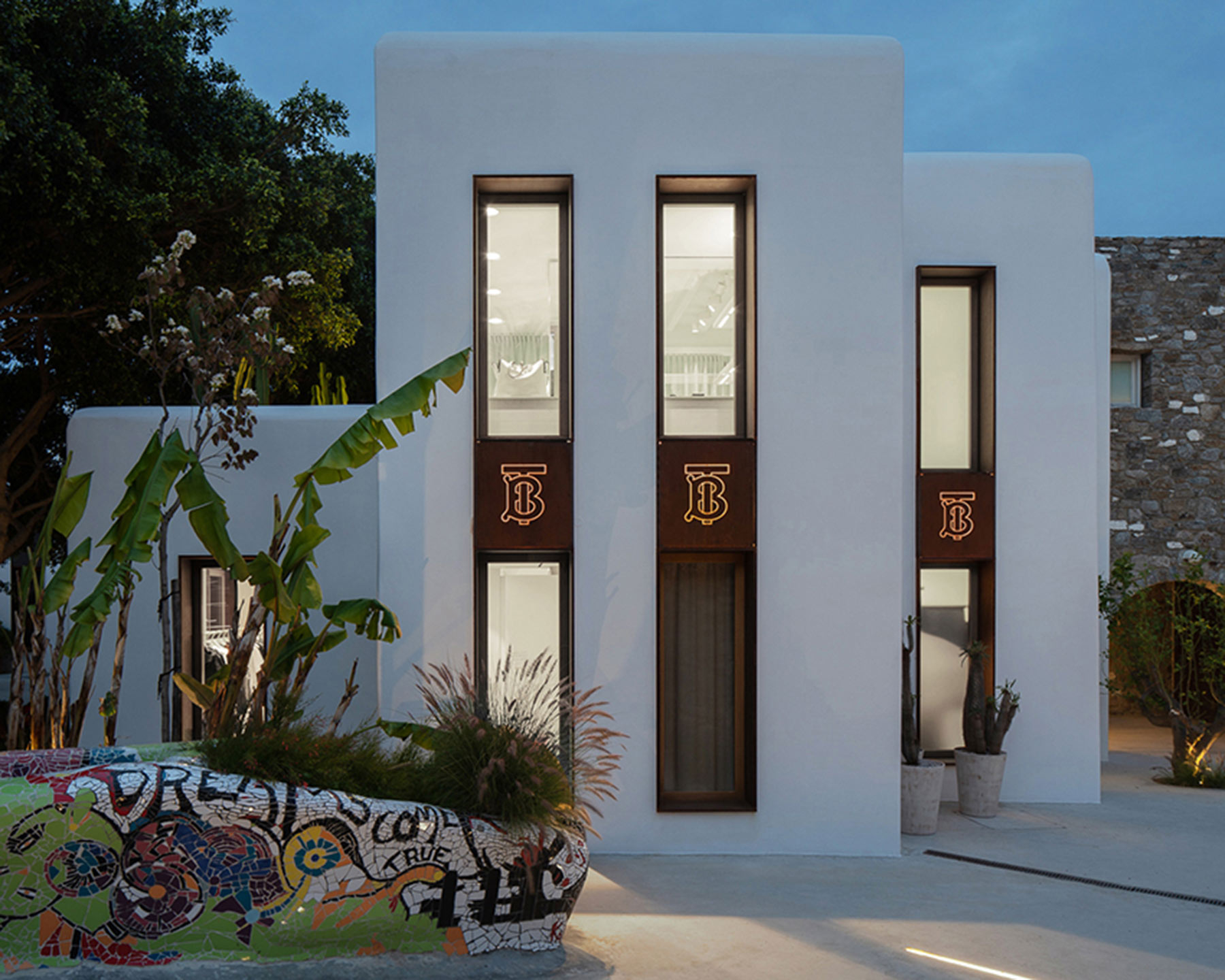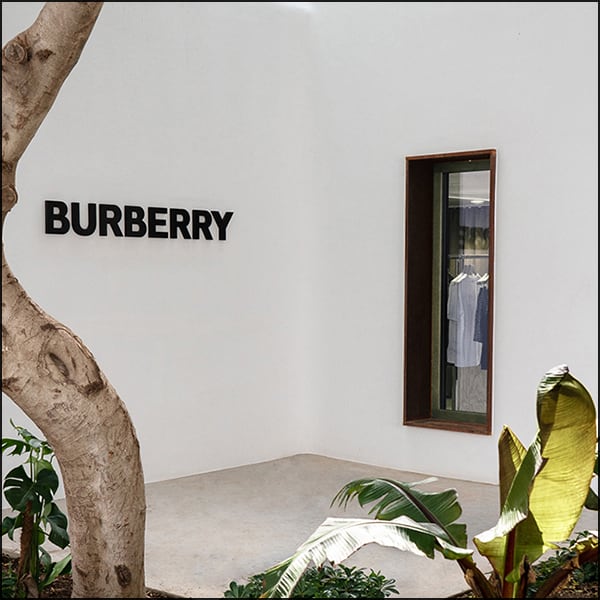 Taking inspiration from the spirit and attitude of the fashion house's redesigned flagship store, in 121 Regent Street in London, the Nammos Village pop-up store features a colour palette of white and pistachio. Throughout the store, fixtures and plinths are constructed in a variety of materials and textures, from plywood to mirror and high-gloss finishes. The ground floor also features a blank canvas wall for visitors to illustrate and decorate, inspired by the house's Bond Street store.
AESTHET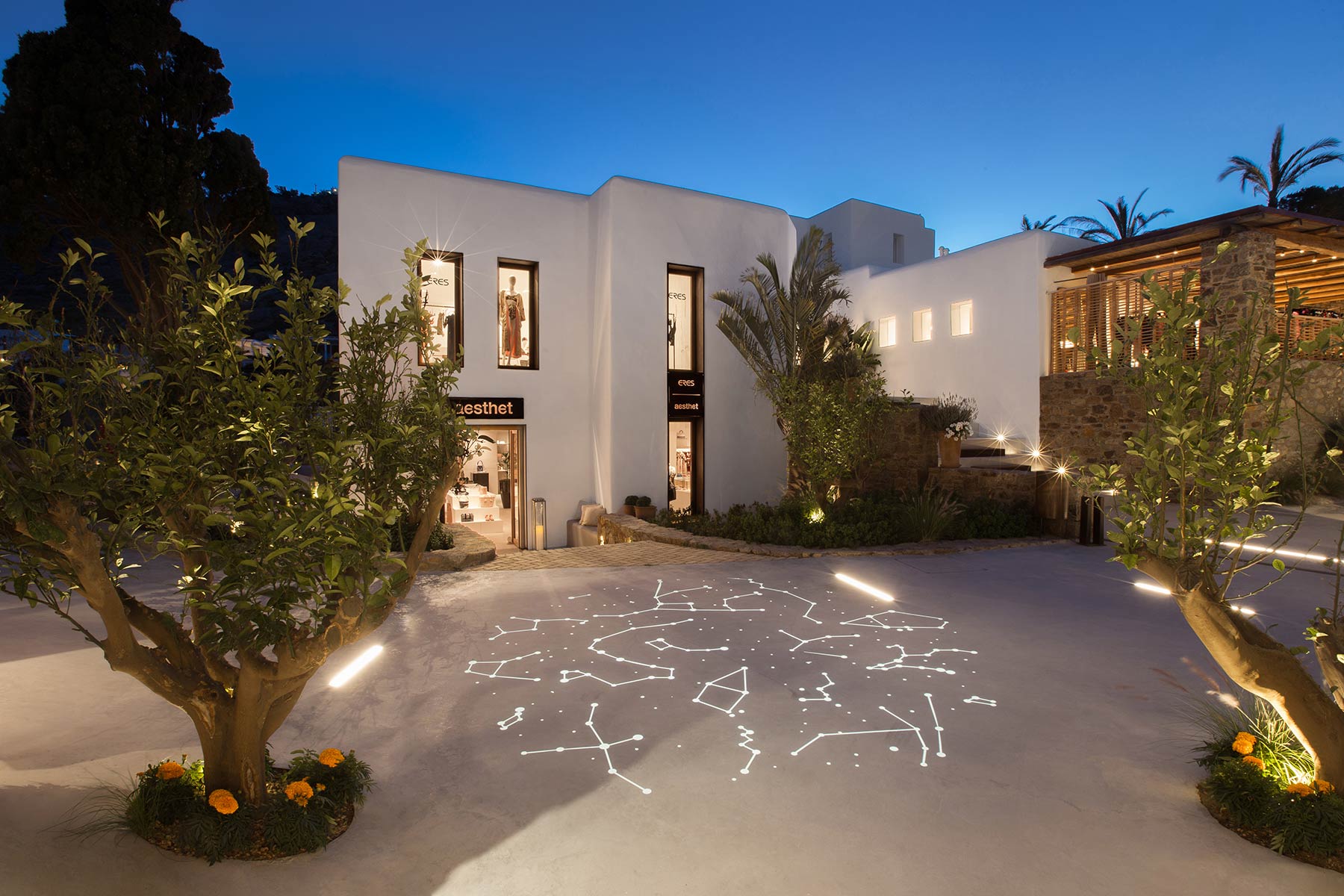 Nested at the heart of the cosmopolitan Nammos Village, the Aesthet boutique features a beautiful selection of resort wear by Greece's most coveted designer brands. With everything you need for your vacation, from beautiful beachwear and resort wear, unique handmade bags, sandals and accessories, to exclusive fashion and fine jewelry, the Aesthet boutique will be the highlight of your Mykonian shopping experience.
100% CAPRI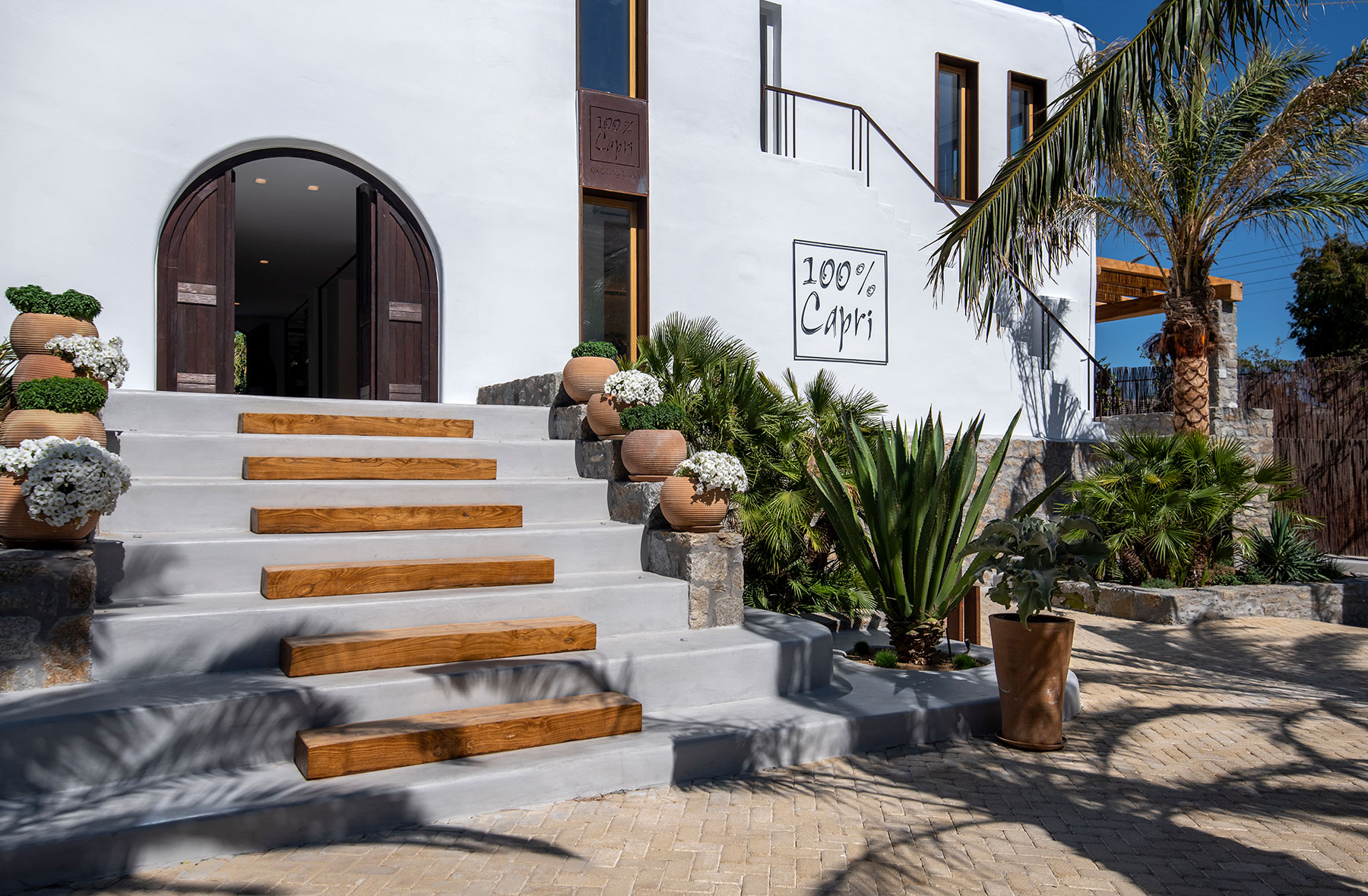 100% CAPRI is a creation of Antonino Aiello, the man that has ideated linen collections changing the vision of linen in fashion. The brand selects natural linen fabric of the highest quality from European cultivation. Their manufacturing process has a history of traditional Italian tailoring mixed with innovative technology.
PETRIDIS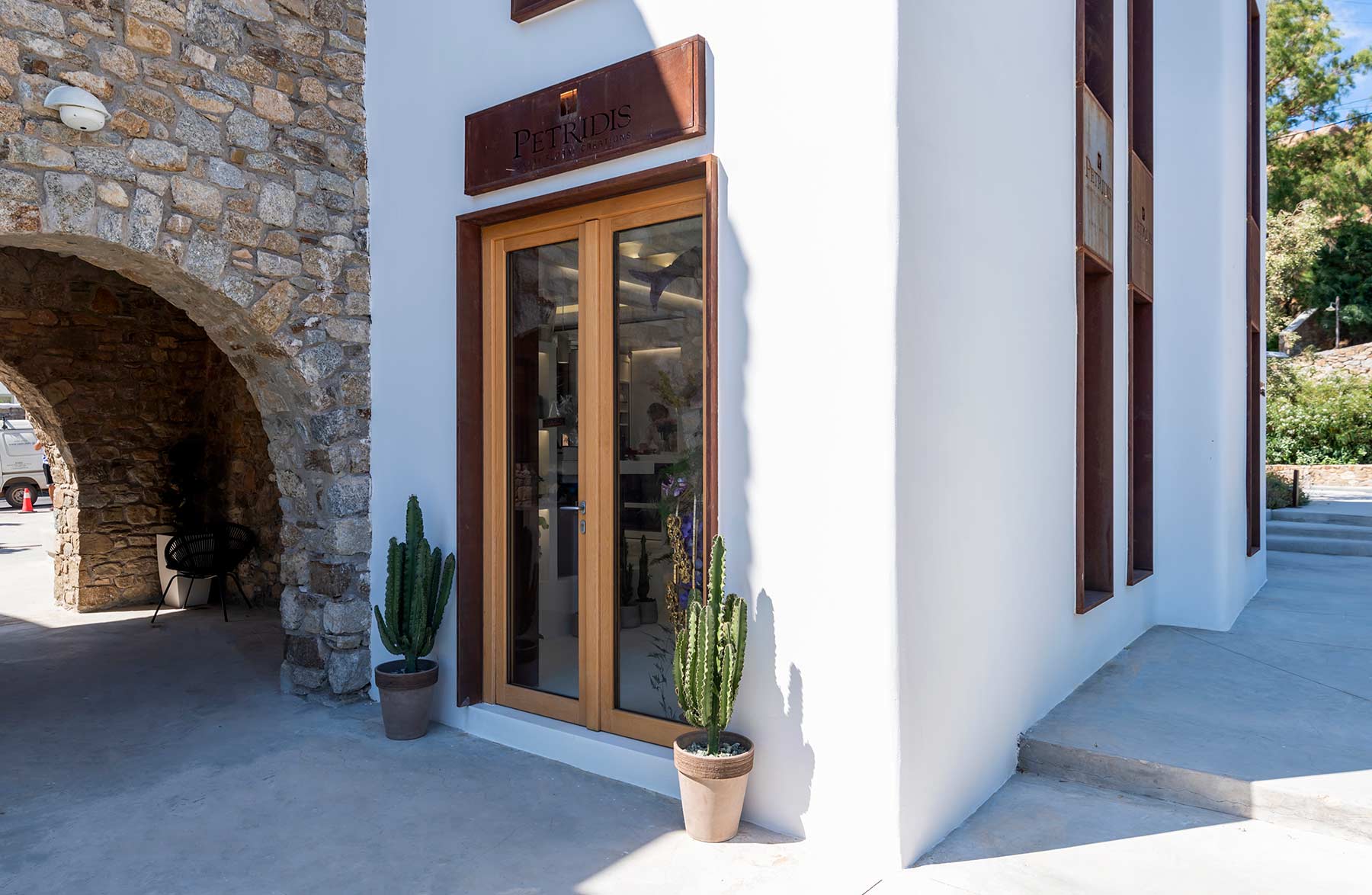 Present for over fifty years in the Greek market, Petridis LV is more a synonym of bloom, serenity and elegance, than a brand name. Class and taste, innovation and attention to detail, in every bouquet or arrangement, along with careful maintenance and preservation, are the trademarks of this name along with its heritage.
CALLISTA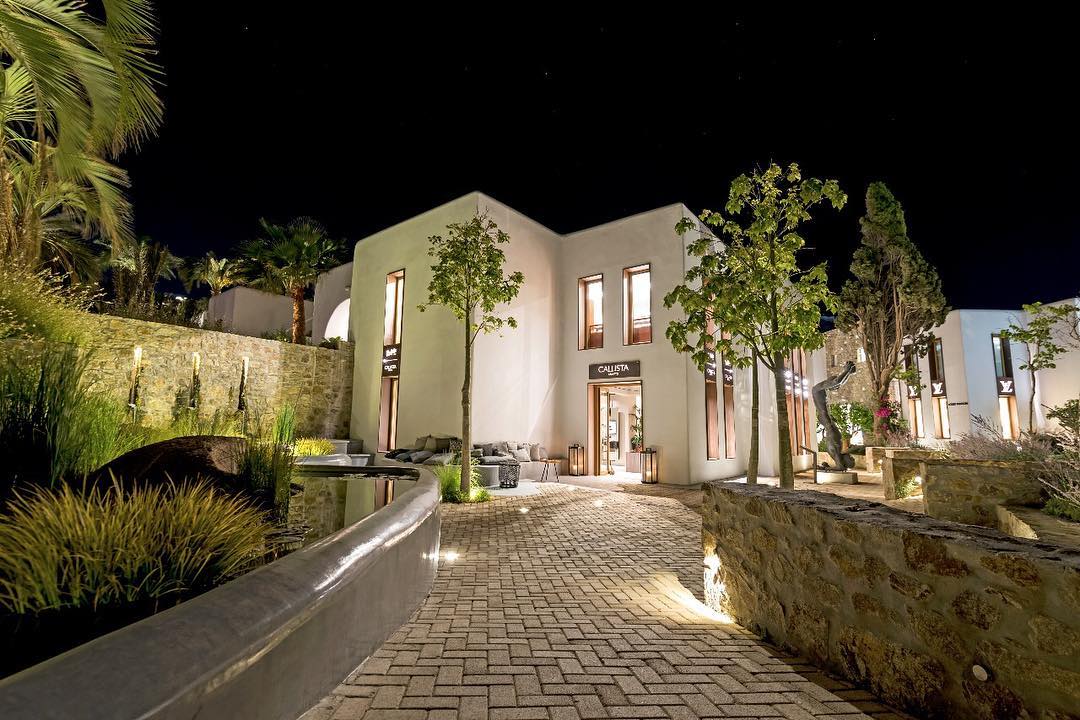 Summer dreaming with Callista boutique exclusively in Nammos Village. Exotic collections and unique crafts matching your style.
KESSARIS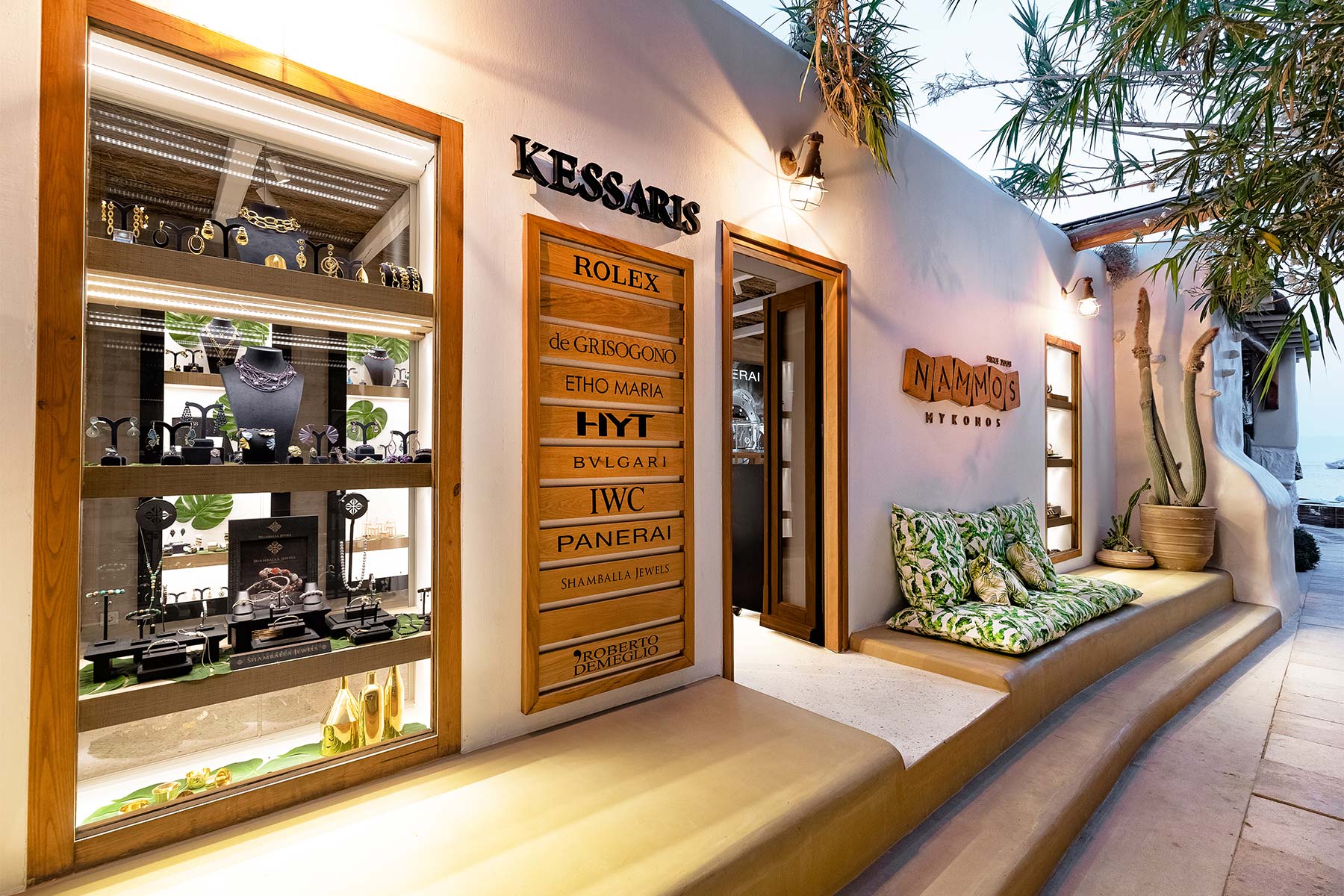 Precious toys that will give sparkle to your summer. Jewellery and watches from the most admired brands.
In the truly exceptional and unique Nammos Village, KESSARIS, the leading jewelry, watches and luxury goods retailer and producer, offers a vast, carefully selected assortment of the most qualitative and trendy personal adornments in a fresh and relaxed concept boutique. The collections presented include BVLGARI with watches, jewellery and accessories of the timeless Italian house, DE GRISOGONO jewellery and watches with their Red Carpet flair, ETHO MARIA jewellery of top quality and unique design, SHAMBALLA characteristic bracelets and necklaces inspiring fun and tranquility, DEMEGLIO stackable jewellery for everyday striking  luxury, EVAN with Greek-inspired easy to wear jewels, SOLANGE Azagury-Partridge with her HOT LIPS collection, and GAVIRIA with bold and joyful designs.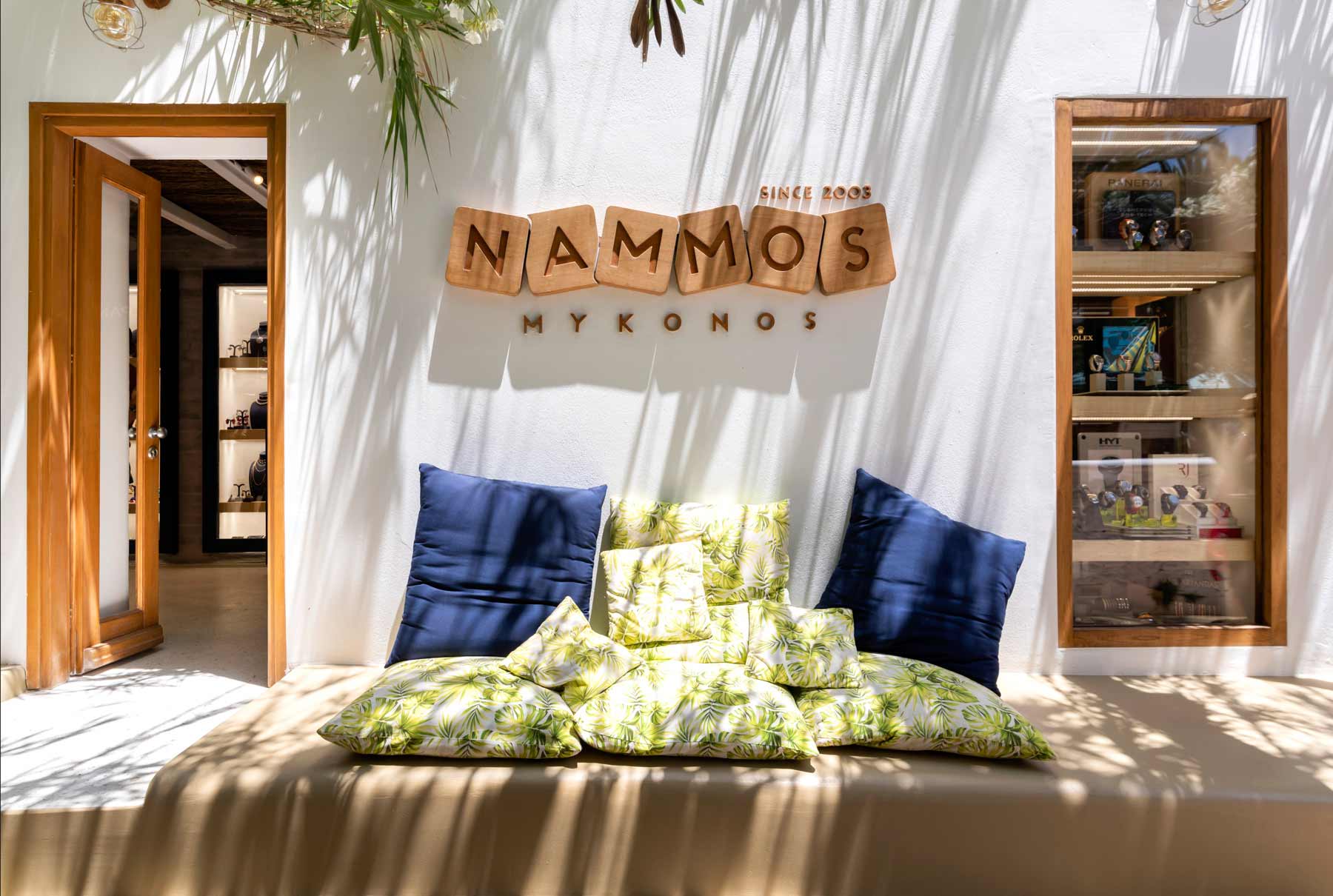 PHOTOS COURTESY OF @NAMMOS VILLAGE MYKONOS