The latest project from photographer and creative director George Kroustallis of Minorstep is Utopia: Sisters, an exhibition of style, photography, artistry, and nature.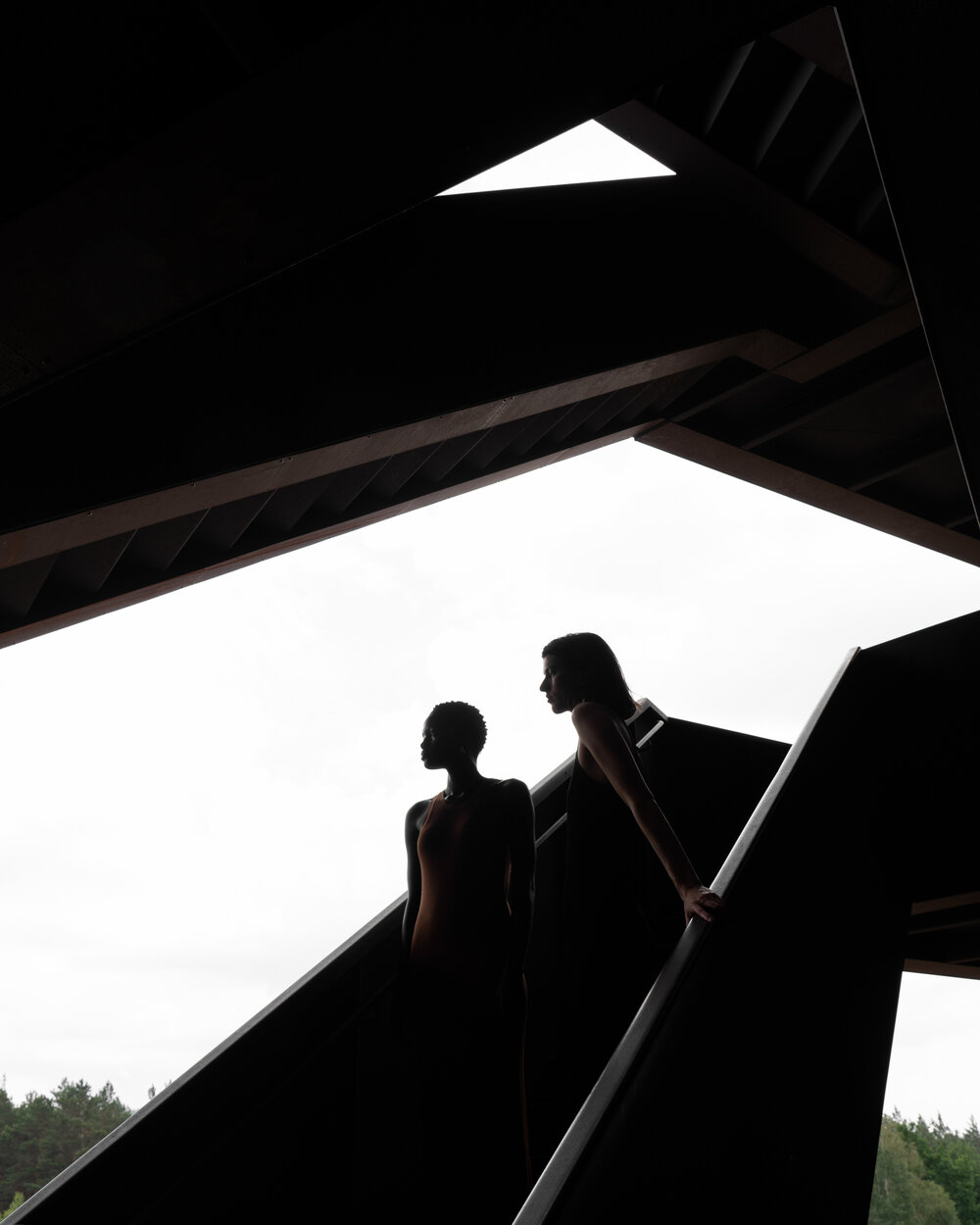 Showcasing the idea of architecture and fashion as sisters, models Tasha Malek and Smilla Herbst are reflections of one another in opposing colors and styles from designers like Totême, LVIR, The Row, Aeyde, Maison Margiela, and Alexander McQueen.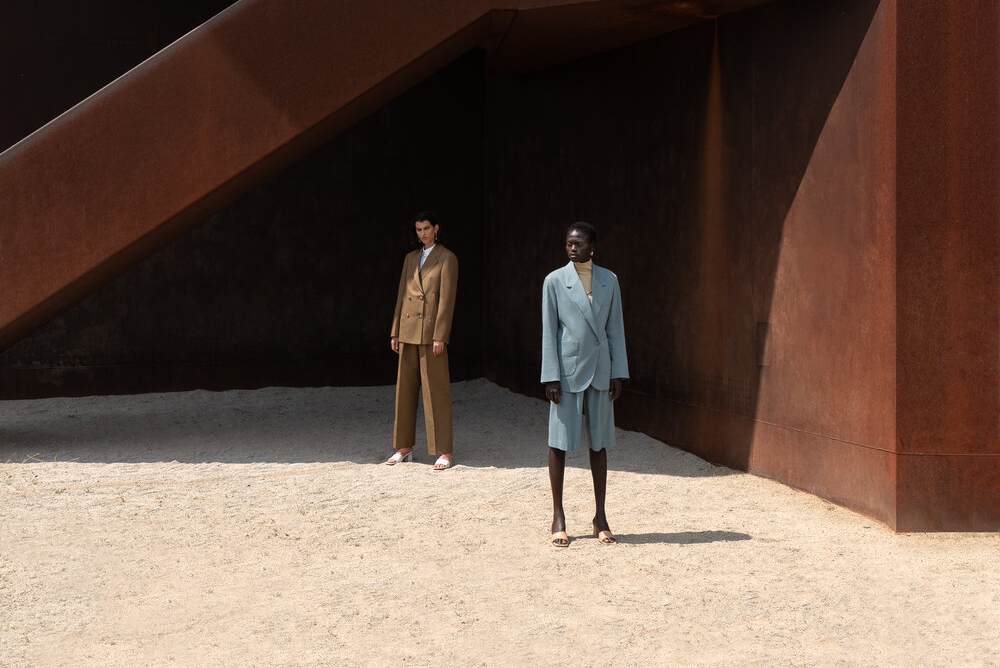 Aside from their sartorial imagery, the models stand in one of two environments—a green and rocky lake or against the backdrop of an angular, architectural structure.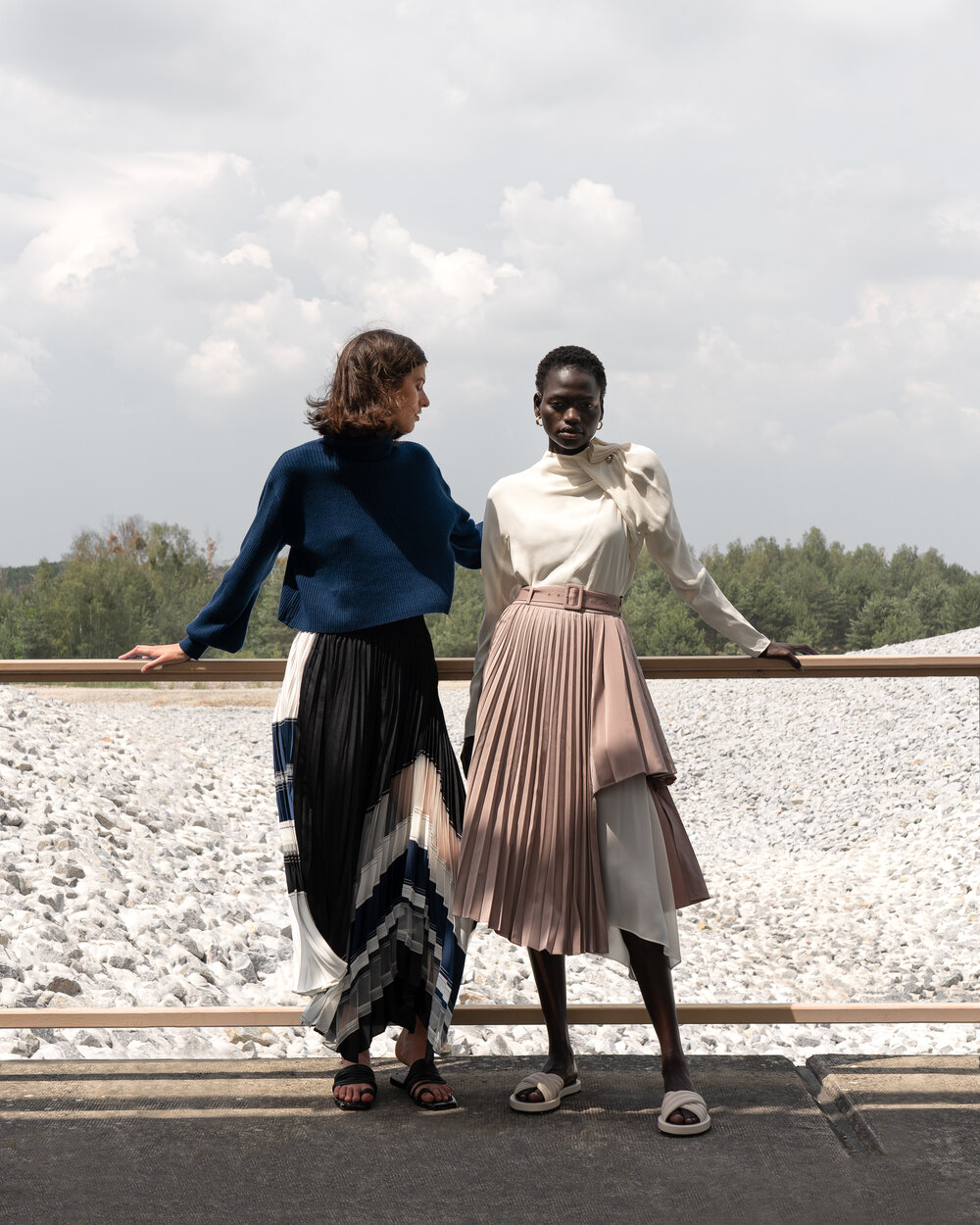 "Architecture and fashion are sisters. We defend that idea, and create a story in a powerful location to draw clear parallels between the two disciplines, exploring interesting shapes, displayed structure, forms, emphasis on materials," Kroustallis notes.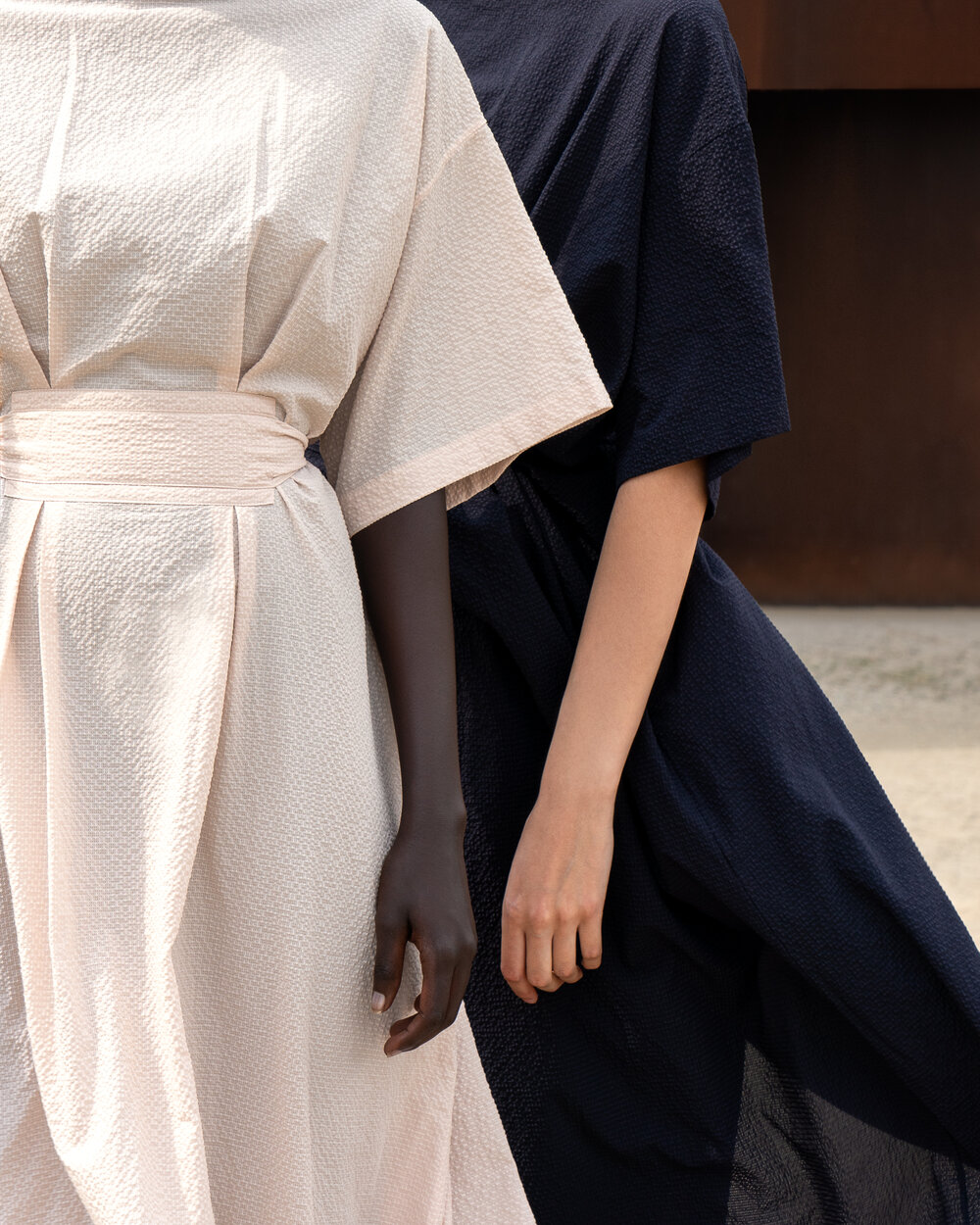 "The tower in the location acts as a metaphor for our common history, our present and our future—a powerful sculpture as a trace of memory in a desecrated landscape that is transforming into an idyllic lake landscape. A landscape where fashion and architecture will keep growing together, more interconnected than ever."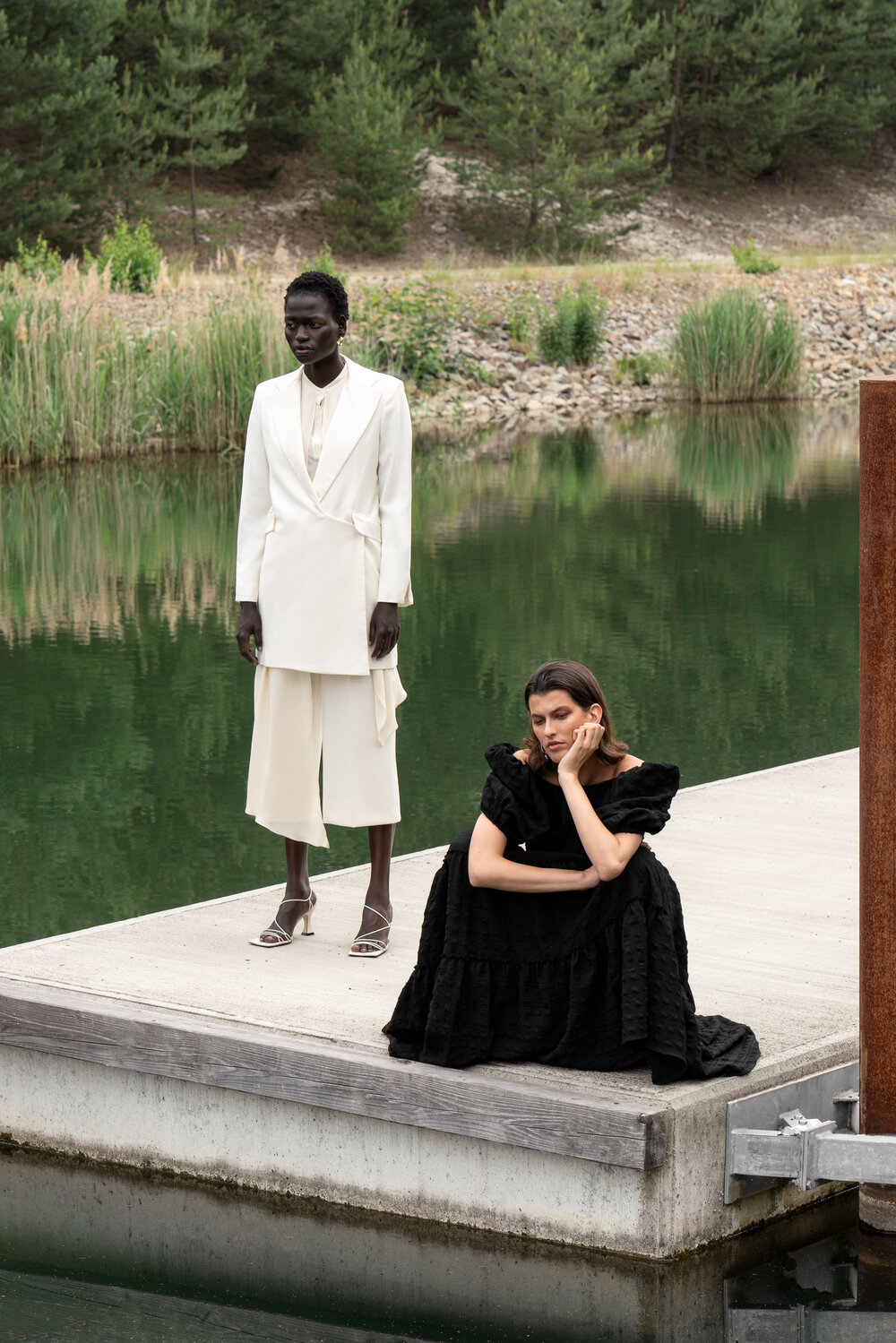 PHOTOS COURTESY OF @MINORSTEP x GEORGE KROUSTALLIS