Among some 500 existing watch-making brands, only very few produce their own calibres, and no more than 4 are able to manufacture their dials in-house. DeWitt is a fully-fledged watch Manufacture that is both independent and self-sufficient in terms of production, where high-end watch movements and dials are produced and developed by hand. Jérôme de Witt, with his team of extremely well trained and specialized watchmakers, is the source of many patents and technical innovations.
«Every DeWitt watch is produced in-house by hand with the emphasis placed on quality, exclusivity and skilled craftsmanship.»
Jérôme de Witt decided to create DeWitt in 2003, a brand which would reflect his vision of watchmaking and give birth to the most elaborate complications respecting the best watchmakers'traditions.
Jérôme de Witt, the inventor of DeWitt watches, is the descendant of emperors and kings in Europe, including such illustrious ancestors as Emperor Napoléon 1st, King Jérôme of Westphalia, and King Léopold II of Belgium, his great-grandfather.
Excellence, nobility, family, passion and creativity are the values that Jérôme de Witt stands for, in a bold vision that aims to build a different Haute Horlogerie, noble and authentic, combining ancestral expertise and exceptional technology.
«Each watch is also a Piece of Art, a Mechanical Machine Invention»
Owning a DeWitt watch means entering a world of dignity, tradition and beauty. "I like beauty, it is my education. Most of the objects I have inherited come from the past and I am lucky to count amongst them some items that are classified as exclusively beautiful".
With over 5000 square metres of surface spread over three floors and 60 employees, the DeWitt Manufacture, located in Geneva, Switzerland, houses all traditional watchmaking activities, from design right through to production and quality control. The brand also fully integrates the extremely complex know-how required for manufacturing its dials in-house.
«Each timepiece is created in a constant search for beauty, outstanding quality, and the most advanced horological innovations.»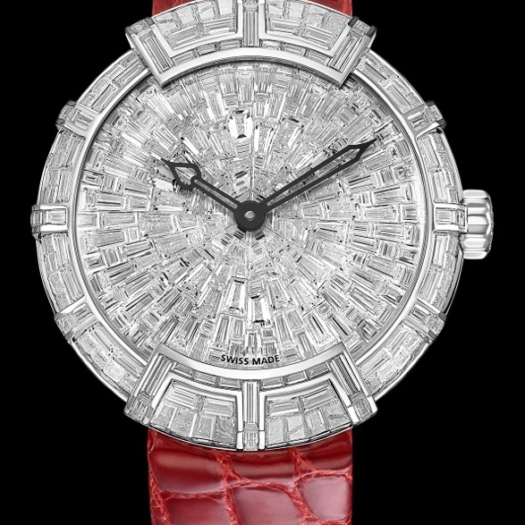 Collection High Jewelery
By placing technical expertise at the service of beauty and the highest quality, the DeWitt Manufacture creates exceptional High Jewellery works of art, masterpieces of both the watchmaker's and the jeweller's art. «Her Imperial and Royal Highness Princesse Marie-Clotilde was my first inspiration.»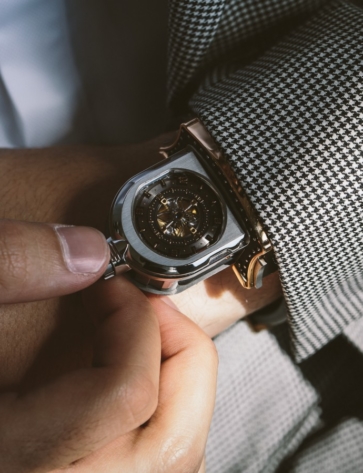 Concept WX-1
Collection Concept
DIFFERENT WATCHES, FAR MORE THAN A WATCH Two contemporary objet d'art lends a whole new dimension to the watchmaking world and highlighting the creativity of the House of DeWitt. A Concept, is a spectacular liveliness and a playful twist to a watch.