EMIRATES
Emirates is an airline based in Dubai, United Arab Emirates. The airline is a subsidiary of The Emirates Group, which is wholly owned by the government of Dubai's Investment Corporation of Dubai. It is the largest airline in the Middle East, operating over 3,600 flights per week from its hub at Dubai International Airport, to more than 154 cities in 81 countries across six continents. Cargo activities are undertaken by Emirates SkyCargo.
Emirates is the world's fourth largest airline by scheduled revenue passenger-kilometers flown, the fourth-largest in terms of international passengers carried, and the second-largest in terms of freight tonne kilometers flown. Emirates launched the longest non-stop commercial flight from Dubai to Auckland on 1 March 2016.
During the mid-1980s, Gulf Air began to cut back its services to Dubai. As a result, Emirates was conceived in March 1985 with backing from Dubai's royal family, with Pakistan International Airlines providing two of the airline's first aircraft on wet-lease. With $10 million in start-up capital it was required to operate independently of government subsidy. Pakistan International Airlines provided training facilities to Emirates' cabin crew in its academy. The airline was headed by Ahmed bin Saeed Al Maktoum, the airline's present chairman. In the years following its founding, the airline expanded both its fleet and its destinations. In October 2008, Emirates moved all operations at Dubai International Airport to Terminal 3.
Emirates operates a mixed fleet of Airbus and Boeing wide-body aircraft and is one of the few airlines to operate an all-wide-body aircraft fleet. As of September 2016, Emirates is the largest Airbus A380 operator with 83 planes in service and a further 59 in orders. Since their induction, Airbus A380 planes have become an integral part of Emirates fleet, especially on long-haul heavily trafficked routes. Emirates also has orders for 150 Boeing 777X and 32 Boeing 777-300ER aircraft, and is the world's largest Boeing 777 operator.
An Airline is Born
In 1984, Sheikh Mohammed bin Rashid al Maktoum, then UAE Minister of Defence and a member of Dubai's progressive royal family, asked Sir Maurice Flanagan, then managing director of dnata, to look into starting an airline. By December that year, a comprehensive business plan was ready, and the name "Emirates" was chosen for the new airline.
A clear mission
In March 1985, Maurice Flanagan was tasked with the ambitious mission to launch an airline in 5 months with $10 million seed funding. He was told that the airline had to "look good, be good, and make money". There would be no subsidies or aeropolitical protection under Dubai's open skies policy.
First flights from Dubai
On 25 October 1985, Emirates operated its flights from Dubai to Karachi and Mumbai, using a Boeing 737 and an Airbus 300 B4 wet-leased from Pakistan International Airlines.
First owned aircraft
On 3 July 1987, A6-EKA flew from Toulouse to Dubai as Emirates took delivery of its first owned aircraft, an Airbus A310-304.
First destinations
In its first 5 years of operations, Emirates grew its network to 14 destinations
1985- Dubai, Mumbai, Delhi, Karachi, 1986- Amman, Colombo, Cairo, Dhaka, 1987- Male, Frankfurt, Istanbul, 1988- Damascus, 1989- Jeddah, Kuwait
The Emirates Group
Air dispatch
Air Dispatch is the world's leading independent provider of load control services.
Airport Handling
Ground handling operations in Milan, Italy Malpensa and Linate.
alpha
Provides complete inflight catering, buy onboard, duty-free and F&B solutions in Australia and UAE.
alphaLSG Sky Chefs
A joint venture with the LSG Group and the UK's leading flight caterer and onboard retailer.
Arabian Adventures
Leading destination management company offering personalised service & genuine Arabian hospitality.
Arabian Adventures MIE
Creating and delivering extraordinary experiences with full event management strategies in incentives.
Cabin Services Australia
Aircraft cabin cleaning across Australia and New Zealand.
Calogi
Online cargo booking system that simplifies the movement of goods around the world via air cargo.
City Sightseeing Dubai
Partnership between dnata and City Sightseeing, tourist transportation operator, to showcase Dubai's sights.
Destination Asia
Leading destination management company with a presence across 11 countries in Asia.
dnata
dnata is one of the world's largest air services providers, offering ground handling, cargo, catering and travel services to more than 400 airlines in over 80 countries on 6 continents.
dnata 4 good
Employee-led initiative focussed on changing lives around the world, through volunteering and fundraising.
dnata travel
Multi-channel travel agency in the UAE, KSA, Bahrain, Oman, Afghanistan, Iraq and India.
Emirates
Emirates is one of the world's fastest growing airlines. Based in Dubai, Emirates connects people all over the world to a network of over 160 destinations.
Emirates Airline Foundation
A non-profit charity organisation which aims to improve the quality of life for children.
Emirates Aviation University
One of the region's leading educational institutes for aviation studies and a variety of other programmes.
Emirates CAE Flight Training
A global leader in modelling, simulation and training for civil aviation and defence.
Emirates Engineering
One of the world's most technologically advanced aircraft maintenance facilities.
Emirates Executive
Offering an exclusive private jet service.
Emirates Flight Catering
Flight caterer to more than 120 airlines departing Dubai International Airport and Dubai World Central.
Emirates Flight Training Academy
The new world class facility providing ab initio flight training.
Emirates Group Security
A multi-faceted organisation that develops security measures and strategies across the Emirates network.
Emirates Holidays
Offers tailor-made dream holidays to over 100 destinations.
Emirates Leisure Retail (ELR)
Manages a portfolio of restaurants, cafes, bars & leisure facilities in the Middle East, Australia & Singapore.
Emirates SkyCargo
Operates a global logistics capability from the world's largest air logistics hub in Dubai.
Emirates Skywards
Emirates Skywards is Emirates' award-winning frequent flyer programme.
EmQuest
Develops electronic distribution products and services for the travel industry.
En Route International Ltd
Provides complete end-to-end design, development and delivery services for on-board food and service solutions.
G Travel International
Provider of global travel management services for offshore, marine and corporate clients.
Gerrys dnata
Ground handling and cargo services provider at 7 airports in Pakistan.
Gold Medal UAE
Serving travel agents in UAE, providing flights, hotels, holidays and more.
Gold Medal UK
Serving travel agents in UK, providing flights, hotels, holidays and more.
GTA dnata
Ground handling and cargo services provider in Canada.
Gulf Ventures
Destination management specialists in the UAE and Oman, creating unique itineraries.
Imagine Cruising
Leading cruise and stay holiday distributor with expertise in tour operating and retailing of cruises.
marhaba
Offers a range of Meet & Greet services and lounges at airports around the world.
mercator
A leading provider of travel and transportation solutions.
Metro Air Services
Mail handling provider in the USA.
mmi
Specialises in the marketing, sales and distribution of beverages.
mmi Travel
One of the Middle East's leading travel service operators and offers holiday packages globally.
Netflights
Offers thousands of air fares covering hundreds of routes, plus hotels and car hire options.
Premier Inn
Partnership with UK's largest hotel brands which recognises the demand for affordable rooms in Dubai.
Sunmaster
Customers can create a tailor-made holiday with a choice of cheap flights, hotels and transfers.
The Global Travel Group
A travel franchise that inspires people to run their own successful business.
The Sevens
A purpose-built hub for sports, major international tournaments and events in Dubai.
Transguard
Provides Cash, Security and Manpower Services plus Integrated Facility Services around the globe.
Travel Republic
One of the largest and most well-established online travel search websites in Europe.
Travel2
Offering tailor-made holidays to customers through the UK travel trade.
Travelbag
Specialise in creating tailor-made holidays for every budget.
Yalago
Global leisure bedbank, specialising in the Middle East, Indian Ocean, Southeast Asia and the Mediterranean.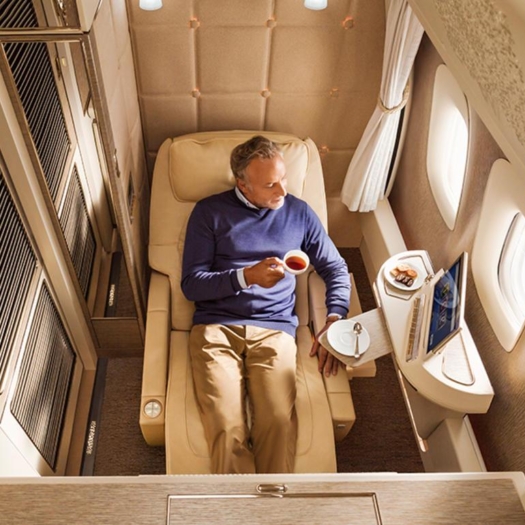 Emirates First Class
World's Best First Class 2019 Whether you're flying on the Emirates A380 or our game-changing Boeing 777, you'll experience the World's Best First Class 2019. Discover why our customers voted for us in the TripAdvisor Travelers' Choice Awards.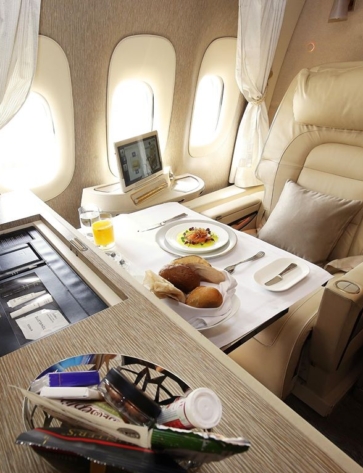 #EmiratesBusinessClass
Emirates Business Class
Enjoy gourmet cuisine and over 4,500 channels of entertainment, or take a stroll to the onboard lounge. See why this isn't just flying. Our business class offers more than you can expect.